We've previously shared SIW, a Portable tool to get detailed System Information in Windows and other Benchmarking Softwares for PC. Here is another intelligent utility that does a similar task in a different manner.
Flitskikker InfoTool is a free and portable utility with a cool interface that provides essential information about your system in one place. You can save the information as a text file, or BB Code to share on forums. It also has support for new skins.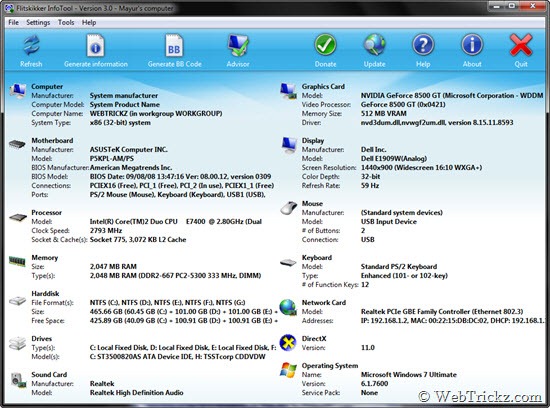 The powerful integrated 'Upgrade Advisor' shows if your PC can run high-end games or not? You can choose from Minimal, Optimal, or Recommended options.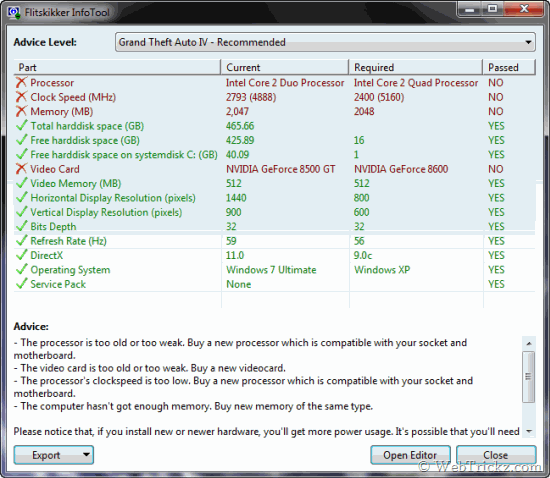 Generate your own advice file or modify the existing ones with Advice Editor.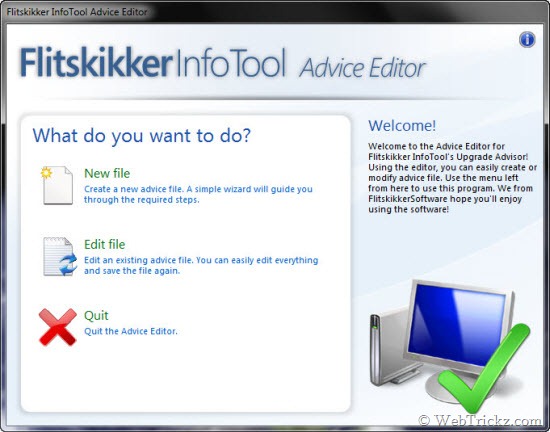 Flitskikker InfoTool Features:
Display the essentials of your system (Computer, Motherboard, Processor, Memory, Harddisk, Drives, Sound Card, Graphics Card, Display, Mouse, Keyboard, Network Card, DirectX, Operating System)
A clear view of all system details (at one page)
Generate information and copy, save or print it
Generate BB Code and copy, save or print it
Multi-Language (Dutch, English, French, Spanish, Latvian)
Customizable using skins
Upgrade Advisor (Compare your system with system requirements of games)
Transparency function
Update function
Included FPL Editor so users can make translations
Included Advise Editor so users can create Advise Files
Supports: Windows 2000 or higher (Works on Vista and 7)
Download Flitskikker InfoTool | Portable version