Take Ownership of File/Folder in Windows 7 & Vista
Windows 7 and Vista don't allow its users to modify system files due to security reasons. Taking ownership manually is a tedious task and is sometimes confusing. Below is a small and portable utility which makes this task very easy.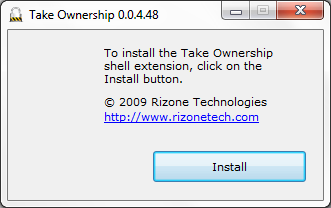 Take Ownership adds a Take Ownership Context Menu Item to all files and folders. This menu option can be used to modify discretionary access control lists (DACLs) Or to grant you permission to modify a file or folder. Now, just right-click a file or folder to take its ownership in a single click.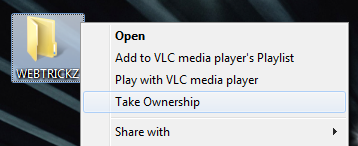 Download TakeOwnership, Extract to any folder and run TOwnership.exe
via [Addictive Tips]