Computer Bild is again offering a free license of Kaspersky Security Suite CBE 09 for Windows 7 users. Kaspersky Security Suite CBE is comparatively very much similar to Kaspersky Internet security 2010.
Follow the steps below carefully to grab a free license:
1. Register at Computerbild.de by entering your details with the help of the image shown below. Tick mark the first checkbox and click on the 'Registrieren' button.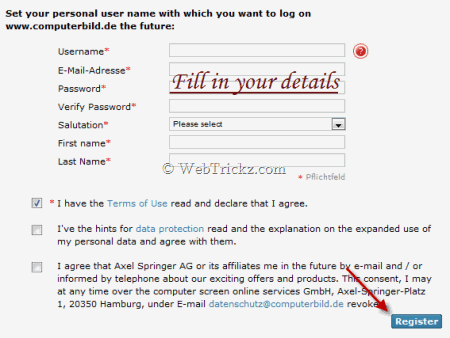 2. You'll now receive an email along with a confirmation link. Click that link to verify your account.
3. After clicking the email link, you'll see information as shown in the below image. Tick mark the second checkbox and click on the 'Lizenzschlüssel anfordern' button.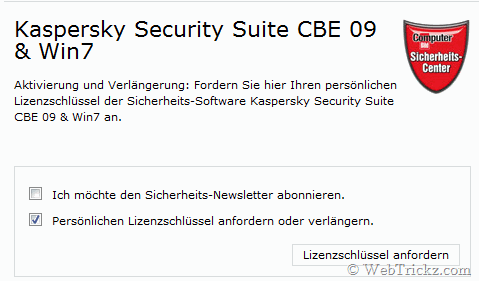 4. After submitting, an activation license code will be sent to you via email.
5. Check your email inbox, you should see an email containing the free license code of Kaspersky Security Suite CBE 09 & Win7.
6. Download and Install Kaspersky Security Suite CBE 09, and register it using the license code received.
Note: The installation file is in the German language, which most of you may find uneasy to use. But don't worry, Ramakanth from Techno360 has listed the detailed procedure on, How to install CBE 09 and changing its version from German to the English language.
The license key will give you 82 days after activation, however, you can renew your license code by visiting this page and request a new license.