Google has finally added support for dark mode in the latest 6.5.0 version of Translate for iOS. This is quite surprising considering the fact that mainstream Google apps like Gmail and Maps still lack dark mode on iOS. Most other apps by Google including Photos, Drive, Docs, Calendar and Assistant also lack dark theme support on iPhone and iPad. Google Chrome, on the other hand, is apparently the only app to comply with the system-wide dark mode in iOS 13.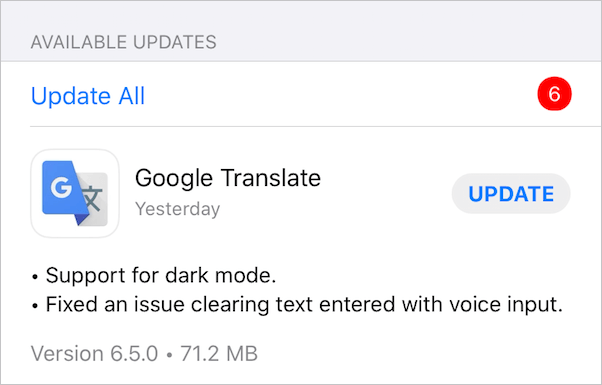 The addition of dark mode to Google Translate is a welcome move especially when it isn't available on Translate for Android, yet. We can now expect dark mode support on other Google apps as well in the near future. Speaking of dark mode, it helps in conserving the battery life and also reduces eye strain during the night time. Users who frequently translate text or dictation in a different language may find this feature really helpful.
Google Translate for iPhone – Light mode vs Dark mode
Enabling dark mode in Google Translate on iOS
Google Translate follows the system-wide dark mode setting available in iOS 13. Hence, it's not possible to toggle on or off the dark theme from within the Translate app.
Requirement – To get it working, your iOS device must be running iOS 13 and should have the latest version of Translate installed. [Refer: How to update apps in iOS 13]
To turn on dark mode in Google Translate, simply switch to the "dark mode" from the Control Center and the app will automatically switch to dark mode. Similarly, turning off dark mode in iOS will switch Translate back to the light theme.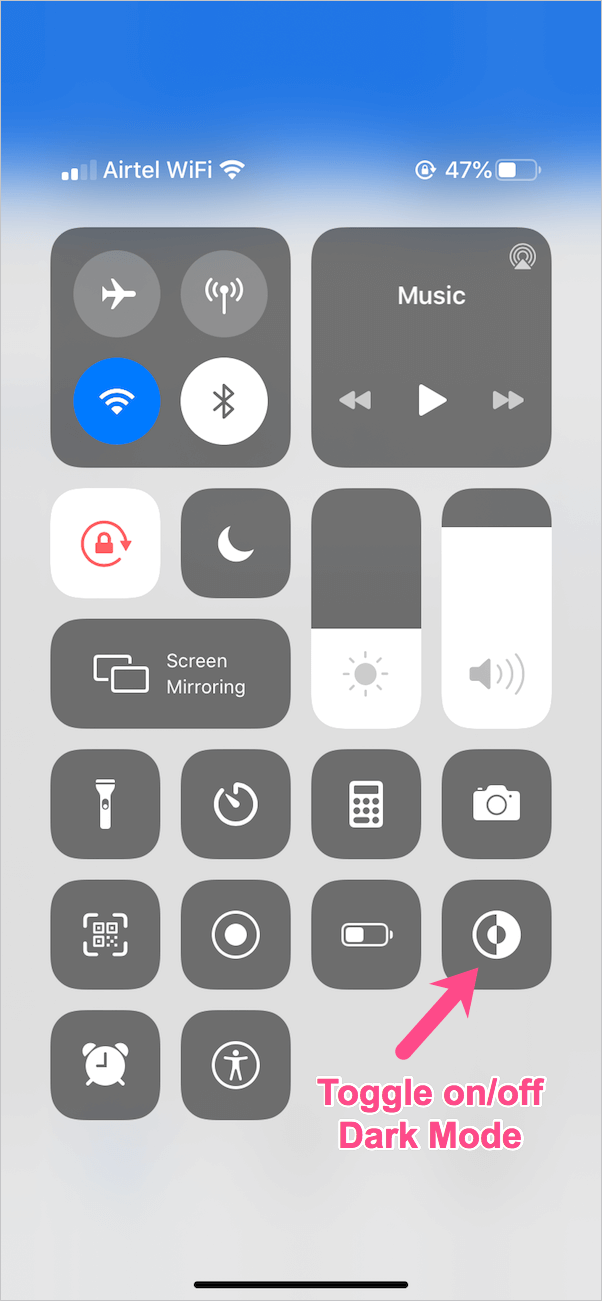 ALSO READ: Downloading YouTube Videos from Safari in iOS 13 on iPhone