Facebook introduced Instant Games to its platform back in 2016. As the name sounds, these are casual and fun games that basic users can play with their Facebook friends. Instant Games on Facebook are free to play and are accessible immediately as they run online.
The social media giant offers a massive collection of Instant Games that users can play through the Facebook app as well as Messenger. You can either search for a particular game or accept an invitation from someone to play it.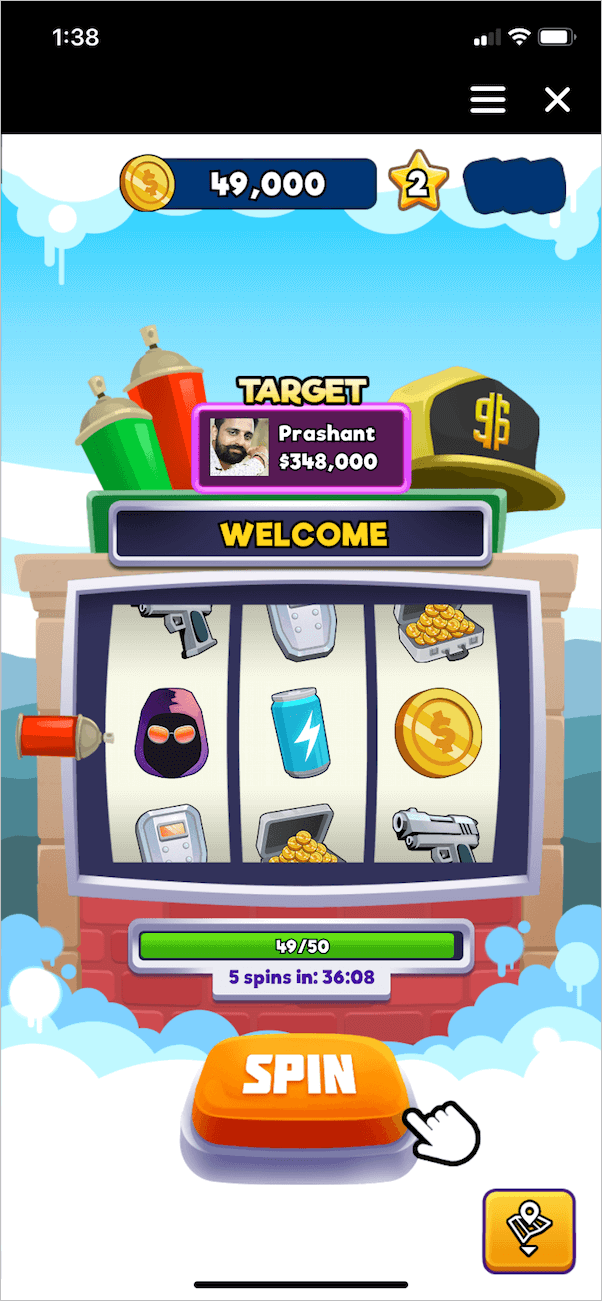 Having said that, instant games can turn annoying at some point in time as they show constant notifications. One such game is Thug Life which bombards users with frequent messages and notifications once they start playing it.
If you find this annoying and wish to quit the Thug Life game forever then you need to remove it from Facebook. Though one can delete games from Facebook, however, the process to do so isn't straightforward.
Today, we will guide you through the steps to get rid of instant games like Thug Life from Facebook and Messenger. This way you can get rid of Thug Life notifications on Messenger.
How to Remove Thug Life from Messenger
Using Messenger
Open the Messenger app.
Search for "Thug Life" or open a recent chat conversation with Thug Life.
Tap the drop-down button at the top right and select "Turn Off Messages". This is to ensure you don't receive any messages from Thug Life after removing the game. Additionally, tap on 'Mute Notifications' to turn off Thug Life notifications in Messenger.
Now go back and tap your profile picture at the top left in Messenger.
Scroll down and open "Account settings". Go to "Instant Games" under Security and tap on Thug Life in the Active tab.

Swipe to the bottom of the screen and tap "Remove Instant Game".
Tickmark the option that says "Also delete your game history on Facebook". If you don't delete the history then you may continue to get messages from Thug Life.
Hit "Remove".
Similarly, you can get rid of other instant games on Facebook.
Using the Facebook App
Alternatively, you can access Account settings directly from the Facebook app to remove a particular game.
To do so, go to Facebook and tap the menu tab (hamburger icon) at the bottom right. Navigate to Settings & Privacy > Settings > Instant Games. Then remove Thug Life following the above-stated steps.
ALSO READ: How to play Ludo Club with Facebook friends
Using Facebook.com on a computer
Just in case, you can delete Facebook games from its web interface as well.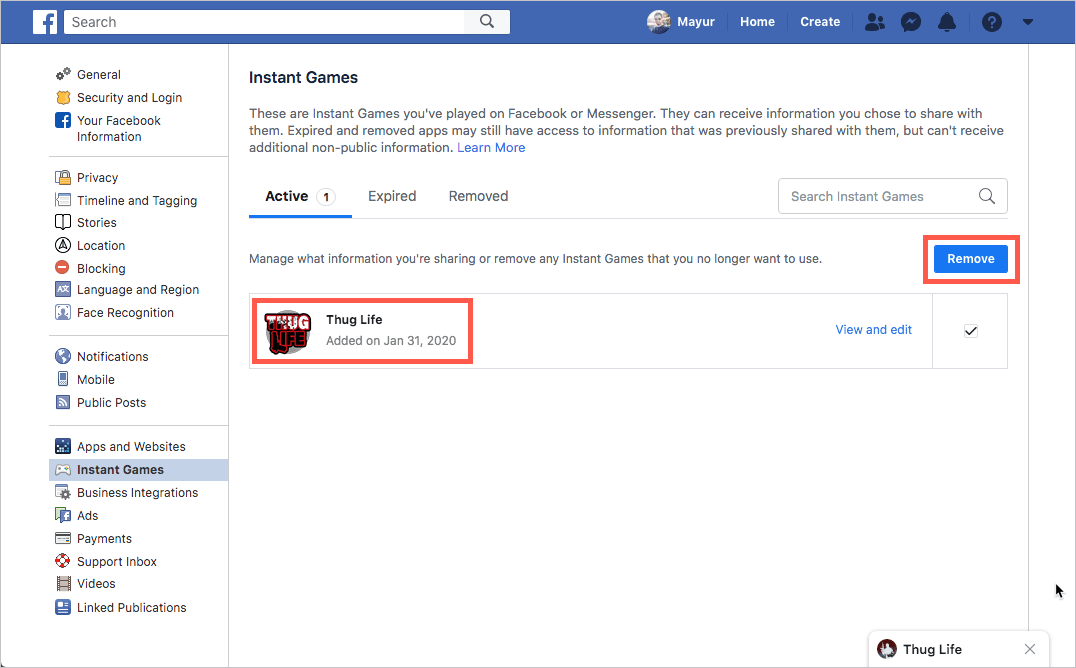 For this, visit facebook.com/settings?tab=instant_games on your desktop. Look for Thug Life under the Active tab. Then check the box next to Thug Life and click the "Remove" button. Hit Remove again to confirm your decision.
Enjoy! The annoying notifications from Thug Life shouldn't bother you anymore.
ALSO READ: How to delete saved items on Facebook Marketplace