As you may know, there are several extensions and apps to download YouTube videos on web browsers and Android devices, respectively. However, downloading YouTube videos on iOS devices such as the iPhone and iPad isn't as easy unless you have a jailbroken device.
That's because Apple eventually tends to ban apps from the App Store that facilitate direct downloading of a YouTube video. Though one can use a video downloader to download videos on a computer and transfer it to their iOS device. However, that isn't as seamless as directly saving a certain video to your iPhone or iPad.
Thankfully, Apple has finally added a download manager in Safari on iOS 13 and iPadOS that makes downloading files a piece of cake. Yes, you can now directly download media files such as videos and MP3 using the built-in Safari app. The same, however, isn't possible on Chrome for iPhone. Without further ado, let us guide you through the necessary steps below.
Requirement: iPhone or iPad running iOS 13 or later
Download YouTube videos using Safari in iOS 13
Step 1: Copy the video link. Considering the video is opened in YouTube app; open the specific video, tap the "Share" option and choose "Copy link".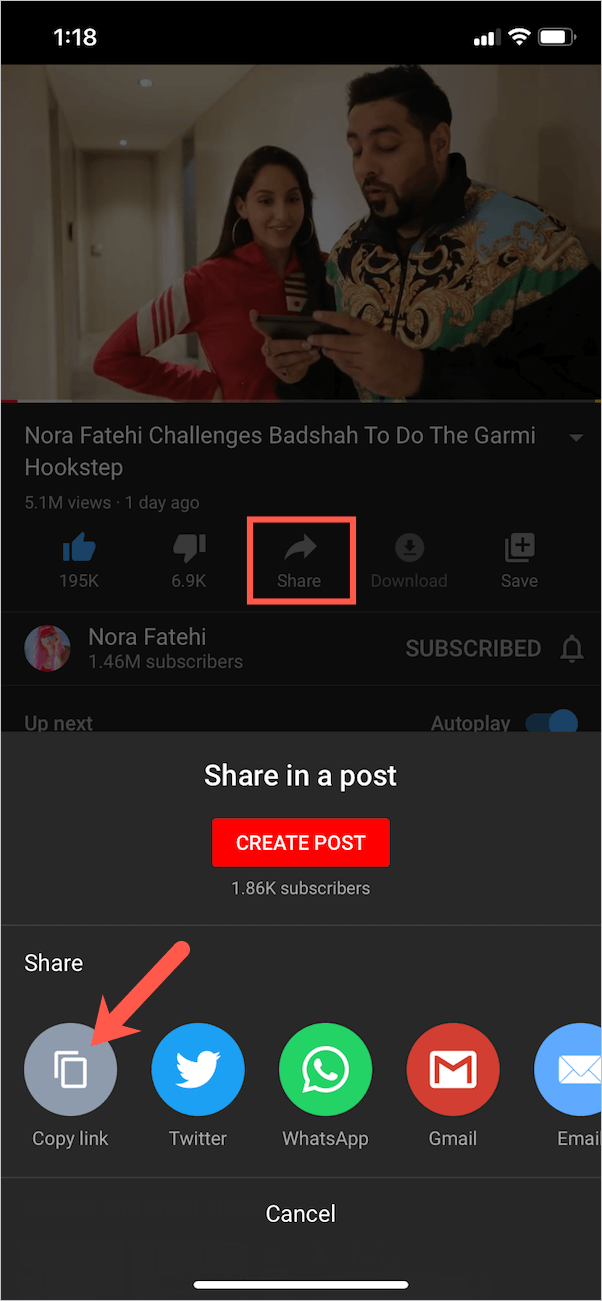 Step 2: Go to Safari and visit an online video downloader site like y2mate.com.
Step 3: Paste the YouTube link in the search field on Y2mate. The site will automatically fetch the link and show you the available resolutions in MP4 format.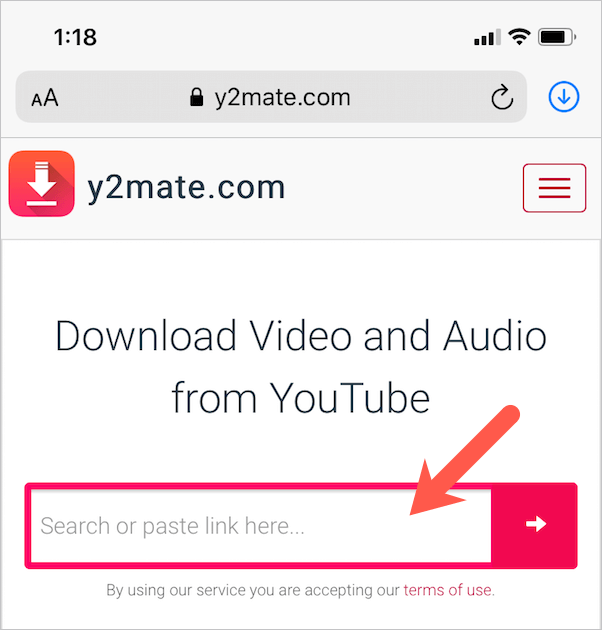 Step 4: Tap the "Download" button next to the file you wish to download. Optionally, you can download the video in MP3 format.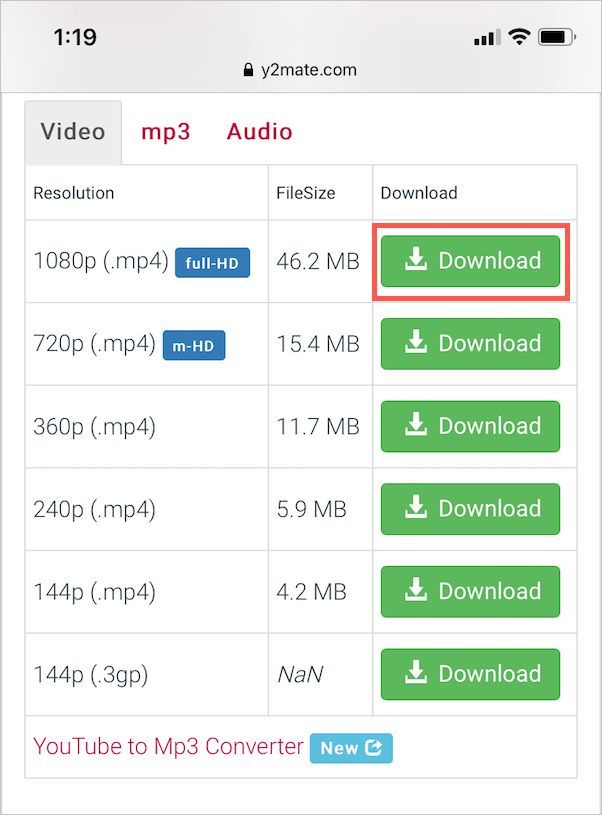 Step 5: On the next page, press and hold the "Download .mp4" button. Tip: Do not click the download .mp4 button as that will redirect you to the advertiser's site.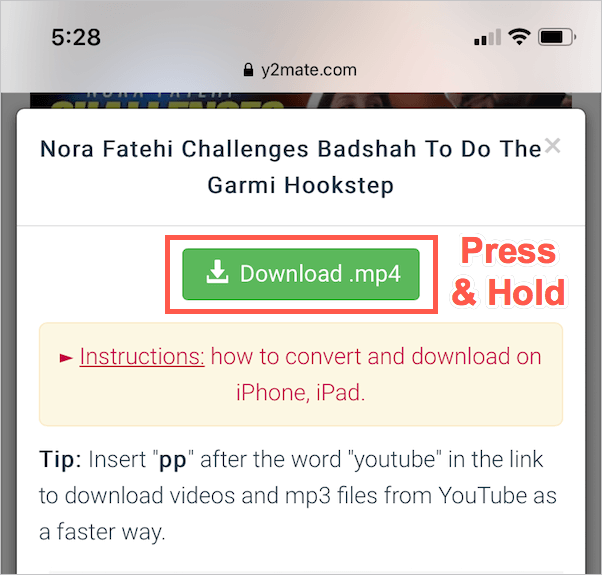 Step 6: Tap "Download" in the pop-up that appears. The downloading will begin and you can track its progress by tapping the download icon (at the top right) in Safari.
Note: The files downloaded using Safari in iOS 13 are saved in the iCloud Drive by default and can be accessed with the Files app. You can change the save location to the internal storage of your iPhone though.
How to change download location in Safari
Go to Settings and tap Safari.
Tap "Downloads" under General.
Now select "On My iPhone" as the default save location instead of iCloud Drive. The downloads now won't be uploaded to your iCloud Drive.
To view the saved YouTube videos, open the Files app and navigate to Browse > On My iPhone > Downloads. Here you can play the MP4 videos right away and can even rotate or trim them if required.
ALSO READ: How to double click on iPhone 11 to install apps from the App Store
Save downloaded video to Photos
If you wish to watch the video directly from the Photos app instead of Files app then that's possible too.
To do so, open the video in the Files app and tap the "Share" button at the bottom left. Then tap "Save Video" and the particular video will then be visible in Photos under Albums > Videos. Moreover, you can take advantage of new editing tools in iOS 13 after saving a video to Photos.
TIP: Delete the video file from Files after moving it to Photos to prevent it from occupying double storage on your iPhone.
Disclaimer: This article is for educational purposes only. It must be noted that downloading YouTube videos illegally violates YouTube's TOS. However, downloading and using YouTube videos for personal use and non-commercial purpose is deemed as Fair Use.