The final builds of iOS 13 and iPadOS will be out to the public later this year. In the meantime, interested iPhone and iPad users can test drive the early beta version of the upcoming OS. If you're already running the latest public beta then you would have noticed a slight change in the interface of the App Store.
Surprisingly, the "Updates" tab in the App Store is missing in iOS 13 and iPadOS public betas. In iOS 12 and previous versions of iOS, the Updates tab used to appear in the bottom bar. Well, the Updates tab has been replaced with an Arcade tab. For those unaware, Apple Arcade is a game subscription service that will be launching this fall.
No Updates tab in the App Store on iOS 13 and iPadOS 13
Having said that, the option to manually update the apps still exist in iOS 13 and iPadOS 13. However, Apple has changed its placement and apps can now be updated from the account section inside the App Store.
Follow the steps below to update apps on your iPhone and iPad running iOS 13 or iPadOS 13.
Open the App Store.
Tap your profile picture at the top right.
Scroll down to view the pending updates.
Tap on "Update All" to update all the apps at once.
Alternatively, you can choose to update specific apps manually.
In a similar way, you can update apps on iPhone SE 2.
To view the recently updated apps, scroll down to the bottom of the Account section.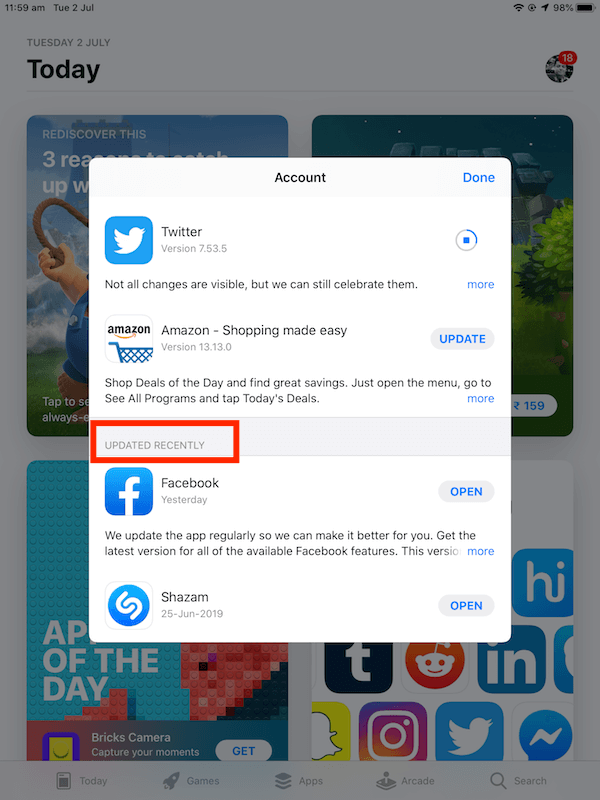 RELATED: How to close apps on iPhone 11 and 11 Pro
An alternate way to update all iOS apps at once
If you simply wish to update all the installed apps at once, then use a Quick Action instead. To do so, long-press (for a second) the App Store icon on your home screen. The tap the "Update All" quick action to automatically update all the apps.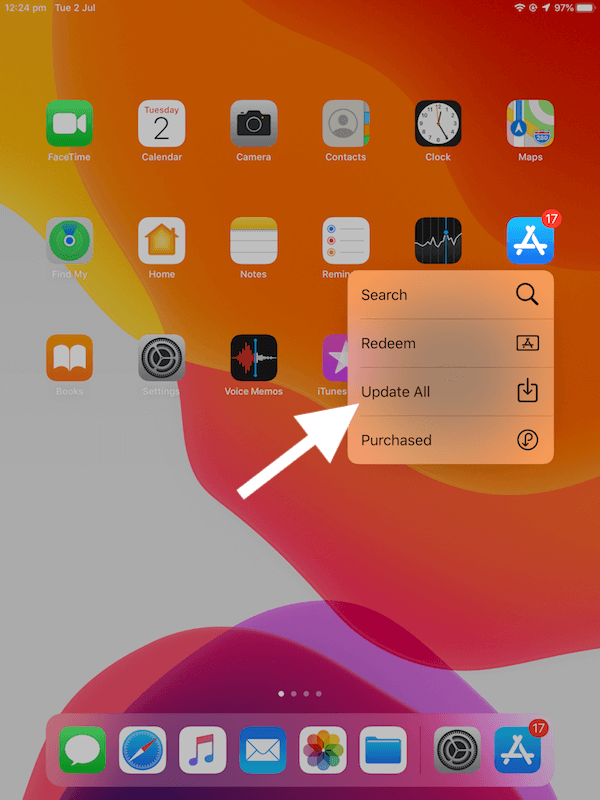 What's good is that the App Store shows an overlay to display the count of pending updates. This reminds the users that a particular number of installed apps need to be updated. Though one can also enable automatic updates for apps on their iPhone or iPad. However, that functionality doesn't seem to work for most users for some unknown reason.