In case you're looking to customize or install certain apps on Gionee S6 that require root privileges then you must first root your phone. Luckily, it's really easy to root Gionee S6 in a few taps without the need for a computer or any complicated procedure. Rooting offers the ability to install power apps that require root, install custom ROM/ kernel and moreover uninstall all the bloatware that comes pre-installed. We tried rooting Gionee S6 with the KingRoot app, a popular and safe to use app for rooting most Android devices. The app worked like a charm on S6.
To Root Gionee S6 with KingRoot, simply follow the steps stated here.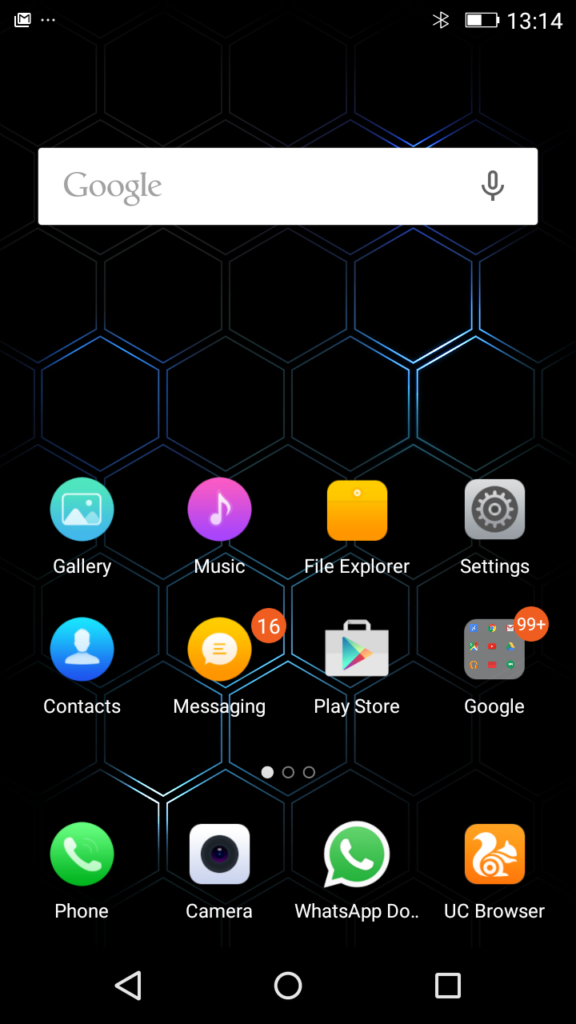 After rooting, you can initially customize the phone by enabling on-screen navigation keys as seen on Nexus phones. This isn't a bad idea considering S6 despite being on a costlier side lacks backlit capacitive keys and enabling on-screen keys will swap the position of the back and menu key in case you prefer that over Gionee's default placement. It's also possible to disable the capacitive buttons as you won't want to use both of them simultaneously.
To Enable On-Screen Keys on Gionee S6, follow the steps below:
Make sure you've rooted the phone.
Install ES File Explorer from Play Store.
Open ES File Explorer, tap the menu icon from the top left corner and expand Tools. In tools, enable the 'Root Explorer' option and grand full root access to ES explorer when prompted.
In ES explorer, open the Device (/) directory from Menu > Local > Device. Go to the system folder and open the build.prop file with ES note editor.
Edit the file by selecting the edit option from the top right corner. Then under the #performance section scroll down and carefully look for the line

qemu.hw.mainkeys=1. Replace the 1 there with 0

Go back and select 'Yes' to save the build.prop file.
Now reboot the phone to let the changes take effect.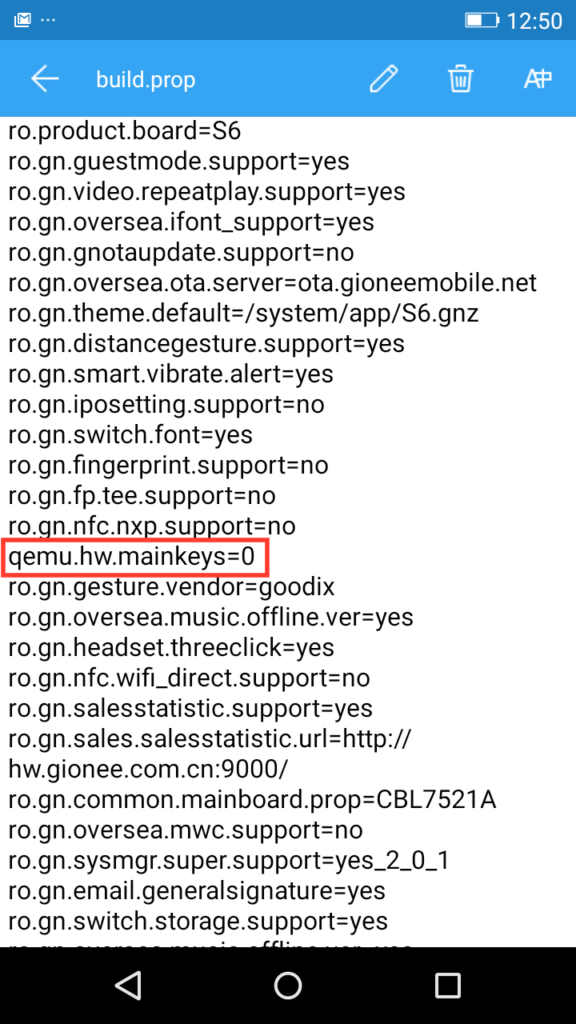 Disable the functioning of capacitive buttons on Gionee S6 (Optional)
If you only want to use the soft keys then you can deactivate the capacitive buttons.
To do so, in ES file explorer, go to Device > system > usr > keylayout directory. Open the file "Generic.kl", open it as Text and then select ES note editor. Edit the file and simply add the # prefix in front of the word 'key' for all these 3 keys:
key 158 BACK VIRTUAL
key 172 HOME VIRTUAL
key 580 APP_SWITCH VIRTUAL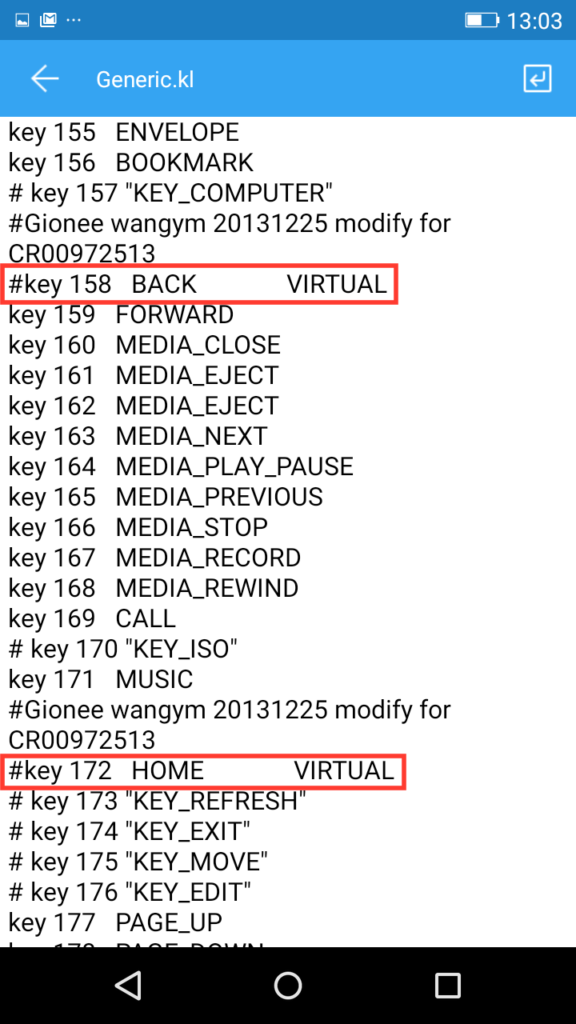 Save and reboot the phone. That's it!
I'd also like to mention that the on-screen buttons do rotate in landscape mode and tend to auto-hide while playing games, watching videos, or in apps like YouTube thus providing you with entire screen space.