Today is a big day! I'm extremely happy to announce that it's our Third Anniversary, WebTrickz.com has turned 3 years old. It was on this day i.e. 12 Sep, I registered this domain 3 years back in 2008 without any idea that it would cover such a long journey. It was my passion, dedication towards work, great support from readers and friends that made this possible. Blogging isn't so easy as it appears – one needs to have a lot of patience, time, adequate knowledge and at last passion is what counts the maximum, if you want to achieve success in this field.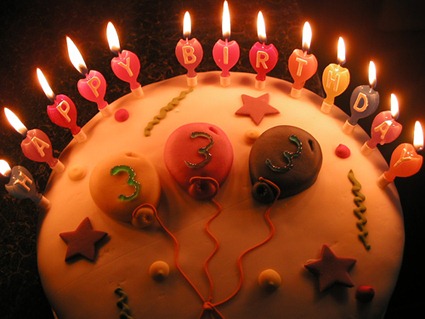 Blog Stats – We are very close to 2400 posts, RSS Subscribers counts 8450, Alexa Rank is 22,589 and PageRank 4. There isn't much progress in the traffic and revenue in last couple of months. Certainly, Panda aka Farmer update is the ultimate culprit.
A while back in July, we also launched a web app "WhatIsMySEORank", a free and useful service for webmasters and bloggers. WIMSR offers a fast and efficient way to Find your website position in Google search results (Google.com). Do try it out!
Thanks to all our lovable readers, friends, family and sponsors for appreciating and motivating us in this long phase. Hope to see your warm support in future too! 🙂
Image credit: helen james