Apple introduced Memoji stickers in iOS 13 even for older iPhones and iPads. While Memojis are a fun way to express your feelings while messaging or chatting with your friends. However, they continue to appear under "Frequently Used" section of the Emoji keyboard even if you don't use them that often. This can be annoying for users who don't use Memojis and do not want to see them with other Emojis either.
Thankfully, Apple listened to its customers and added an option to remove frequently used Memoji stickers. Starting with iOS 13.3 or later, you can get rid of Memoji stickers from the frequently used section in the iOS keyboard. Though you will still be able to send Memojis with the default keyboard on your iPhone or iPad. Without further ado, here's how you can turn off Memoji stickers in a few taps.
How to turn off frequently used Memoji stickers
Make sure your device is updated to iOS 13.3.
Go to Settings > General > Keyboard.
Under Keyboards section, scroll down to the bottom of the screen.
Now turn off the toggle for "Memoji Stickers".
That's it. You will now only see Emojis under Frequently Used whenever you tap the Emoji icon on the native keyboard.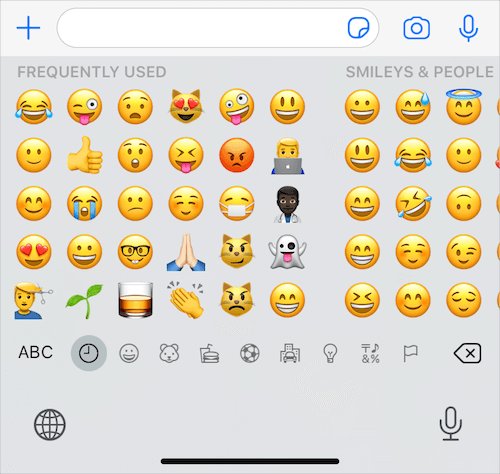 The changes apply to the Messages app as well as other apps including Messenger and WhatsApp.
TIP: If you don't wish to hide Memoji stickers altogether then there is another way out. While you're accessing the Emoji keyboard, simply tap the small "Clock" icon to hide and unhide the 8 most frequently used Memojis.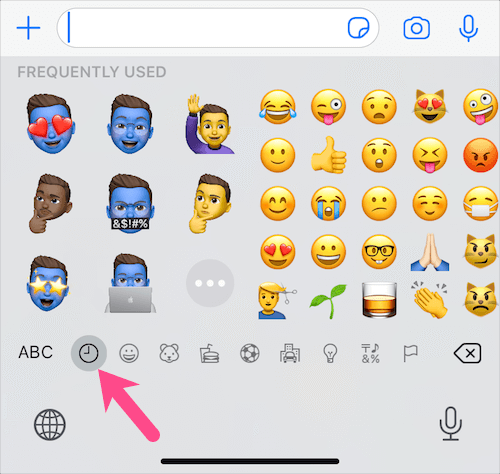 What's interesting is that iOS remembers your choice and won't show the frequently used stickers in case you switched to emojis the last time.
Completely hide stickers app in iOS 13
If you don't see yourself using the new Memojis stickers at all then you can stop the stickers app from appearing in the Messages app. To do so, follow the steps below.
Open the Messages app and tap on "New Message".
Right above the keyboard, you will see a horizontal bar with multiple apps including Stickers.
Swipe across to the extreme right of the app bar and tap the 3 dots (…) button.
Tap on "Edit" from the top-right and remove Memoji Stickers app from the Favourites.
Under "More Apps", turn off the toggle for Memoji Stickers as well to hide it completely.
Tap the Done button to save the changes.
Voila! The stickers app now won't appear in the app bar anymore.