If you're on Instagram then it's highly likely that you might be following several creative and informational accounts. Frequent posts from these accounts hijack our feed and we tend to miss updates from our close friends and other followers.
While there is no option to change the display order of Instagram feed, you can, however, choose to get notifications when someone posts a story or post. This way you can rest assured that you will never miss a post or story from specific people. Besides posts and stories, Instagram allows users to enable notifications for IGTV and live videos.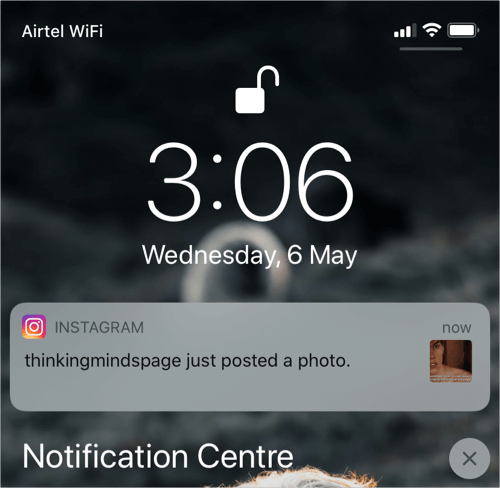 Now let's find out how you can turn on post notifications in the latest version of Instagram for iPhone and Android.
UPADTE (11 March 2021) – Instagram has made a slight UI revision in its app to manage the notifications. Now you won't find the Notifications setting when you click the Following tab on someone's account. So let's see how you can get it working in the 2021 version of Instagram.
To turn on notifications for a specific person on Instagram 2021, open the person's profile and tap the bell icon at the top right (next to the 3-horizontal dots). From here you can toggle push notifications on or off for Instagram posts, stories, IGTV, and Live videos from a certain person.
RELATED: How to turn off live video notifications on Instagram for one person
How to Turn on Instagram Post Notifications
To enable post notifications for a particular account,
Go to the person's profile.
Tap the Following tab.
Then tap on 'Notifications' and turn on the toggle for "Posts".
Similarly, you can turn on notifications for Stories, IGTV, and Live Videos on Instagram.
Alternate Way
You can also turn on post notifications directly while scrolling through your Instagram feed.
To do so, scroll down to a post from a person or account you follow. Then tap the 3-horizontal dots seen at the top right of the post and tap "Turn on Post Notifications". A 'Post notification on' popup will now appear at the top indicating the setting has been enabled.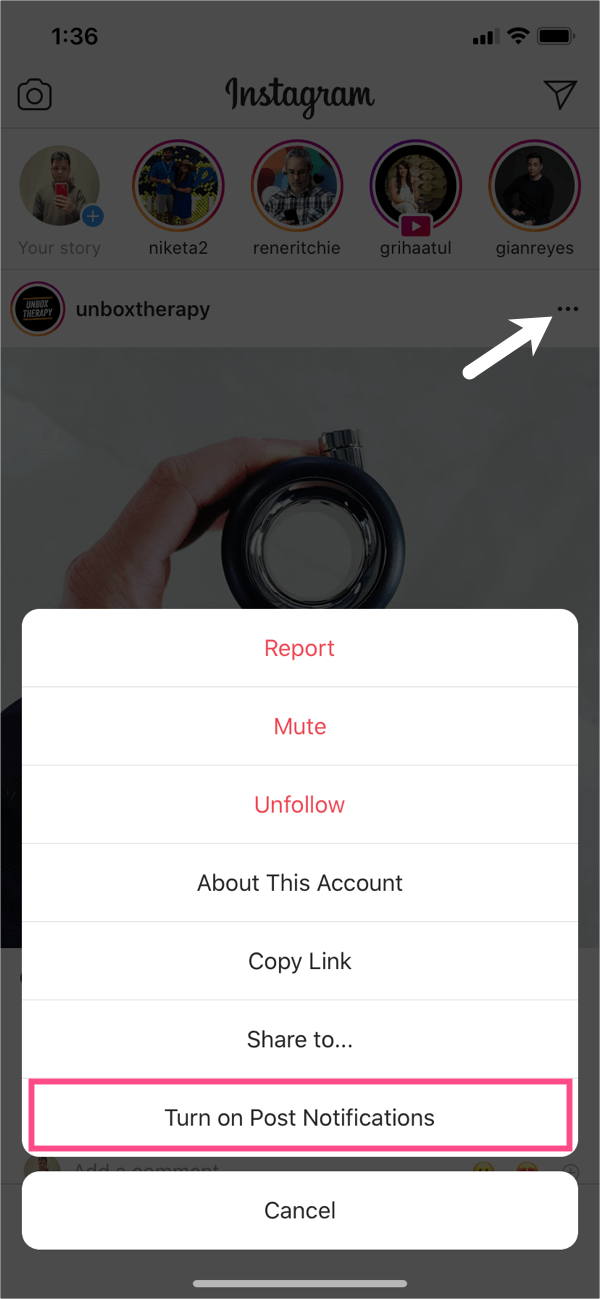 The steps are similar in case you wish to turn off post notifications at any point in time.
That's it. Now you will get a push notification every time the specific person shares a photo or video.
It's worth noting that people won't be notified when you turn notifications on or off for them.