By default, Android OS doesn't offer an option to delete multiple contacts from your phone and neither allows us to remove duplicate contacts. Perhaps, if you've messed up your Contacts book by choosing to import from SIM and further imported those contacts from a backup on SDcard, thinking that would overwrite the current ones or merge with them. Then you're wrong because this will create duplicate entries and ends in listing multiple contacts with similar names and numbers in your Phonebook.
NEW: Here's how you can delete all contacts on iPhone 11.
Furthermore, if your Android phone is also linked with a Gmail, Twitter and Facebook account that are set to automatically sync with your contacts, then it possibly results in bloated Contacts which seems much confusing to sort out!
Certainly, it is not possible to manually delete every single duplicate contact or all contacts and if you've hundreds of them then just forget it. So, we're here to cover a simple and efficient way that lets you wipe all contacts and then import them back to phone after sorting and merging the duplicate entries, check below:
Note: Below method also clears the Call log and Favorite contacts from your phone.
Before proceeding, make sure to BACKUP the contacts to your SDcard. To backup contacts to SD card, hit the Menu button and select Import/Export. Now select "Export to SD card" option and click OK to confirm. Wait until the process gets completed!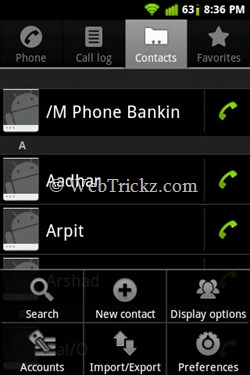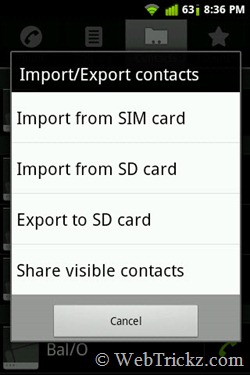 To Remove Entire Contacts – Go to Settings > Applications > Manage applications and tap the All tab. Look for the entry named "Contacts Storage", open it and click on the "Clear data" option. Select OK to delete all the contacts, call log and favorites.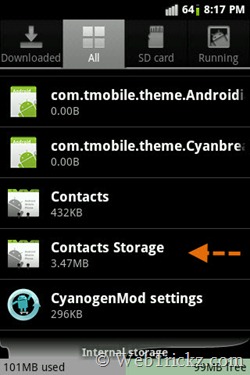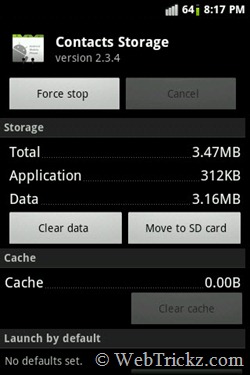 Voila! You will notice that your entire phonebook has been completely deleted.
Step 2 – Start reading from Step 2 at "Remove Duplicate Contacts on Android and Sync Contacts with your Gmail account [How To]" for further instructions.