Of late, Facebook for Android has started opening website links in its own internal browser rather than loading them in the device default browser. This seems a beta feature that Facebook is currently testing randomly with some users as there isn't any related update regarding it in the app's changelog on the Play store. We got to try out this new feature and it looks impressive as the webpages seem to open faster, directly within the Facebook app. But there are some glitches like link to YouTube videos also open up within Facebook's internal browser, without giving a quick option to open them using a specific app.
The internal browser in the Facebook Android app is certainly handy and offers quicker access to web pages without opening them in a 3rd party browser. The browser includes several options like you can share the page link in a new post, share the link with messenger contacts, copy link, save link, and lastly open it with a different web browser or application.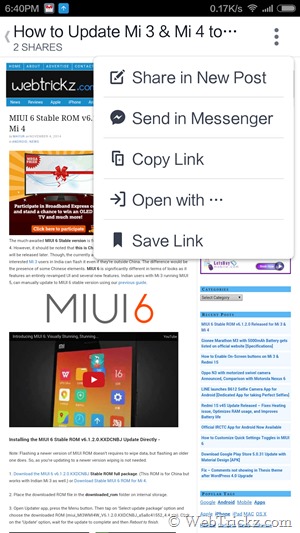 Just in case, you've got this new feature and aren't impressed with it. Then you can easily switch back to the default browser of your Android device like Google Chrome. To turn off Facebook for Android internal web browser, open the Facebook app and go to the app menu. Now scroll down, open the 'App Settings' option, and tick mark the option named "Always open links with external browser" to enable it.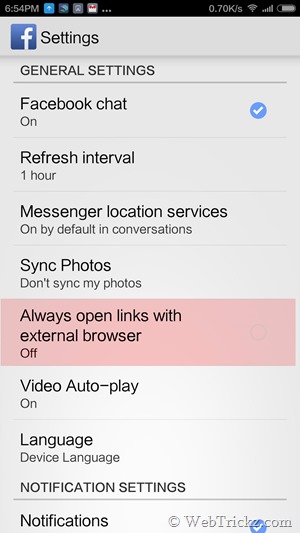 That's it! Now your website URLs will load in the phone's default browser like before.