VLC player is certainly one of the best media players for Windows OS, with a streamlined user interface, variety of features, and support for a majority of multimedia file formats without requiring additional codec packs. But one major issue most users encounter with VLC is that it doesn't render the colors properly while playing videos and colours appear to be washed out or lighter in VLC when compared to Windows Media Player. Perhaps, if you're ignoring VLC because of this strange issue then below are some fixes that can help you easily get rid of this problem that still persists in the latest version of VLC.
Fix 1 (For Nvidia users) – Reportedly, this issue is caused on Windows PC using Nvidia graphics card. Try this fix only if you have an NVIDIA card.
1. Go to NVIDIA Control Panel (Right-click on Desktop).
2. Select 'Adjust video color settings', choose 'With the Nvidia settings'. In Advanced, change the color range from limited (16-235) to full dynamic range (0-255).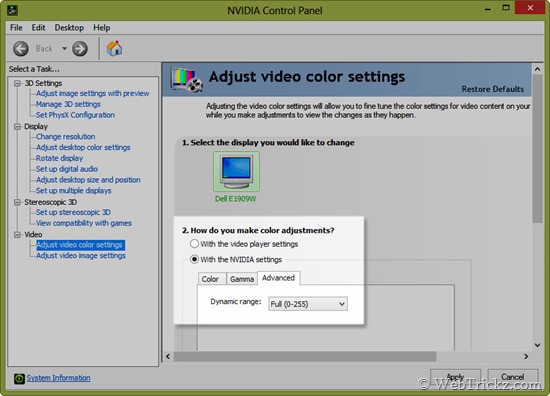 3. Click Apply and restart VLC.
~ Nvidia users can rather apply fix 2 or fix 3 if they prefer to only change and improve VLC's video output.
Fix 2 – If you're using the default standard video controller, then try the below fix:
1. Open VLC, go to Tools > Preferences > Video.
2. Select the Output video method as 'OpenGL video output'.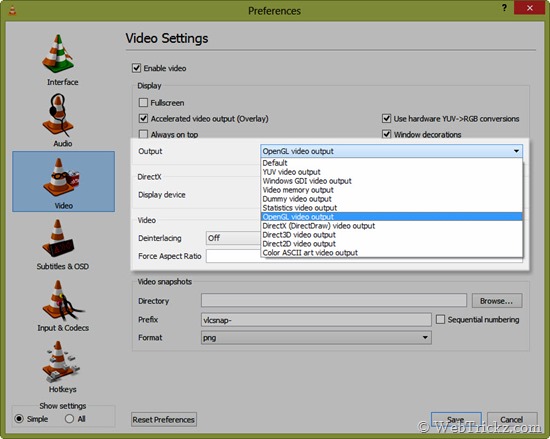 3. Save and restart VLC. You should notice a significant difference in picture quality.
Fix 3 – If the above fix #2 doesn't work for the default video card, then try this one:
1. Open VLC, go to Tools > Preferences > Video.
2. Uncheck the option 'Use hardware YUV->RGB conversions'.

3. Save and restart VLC.
Note: If any of the above-listed methods don't fix the VLC issue, then try installing the latest graphics drivers and also make sure you're running the latest version of VLC.
Now enjoy vivid video quality like Windows Media Player on VLC player. 🙂