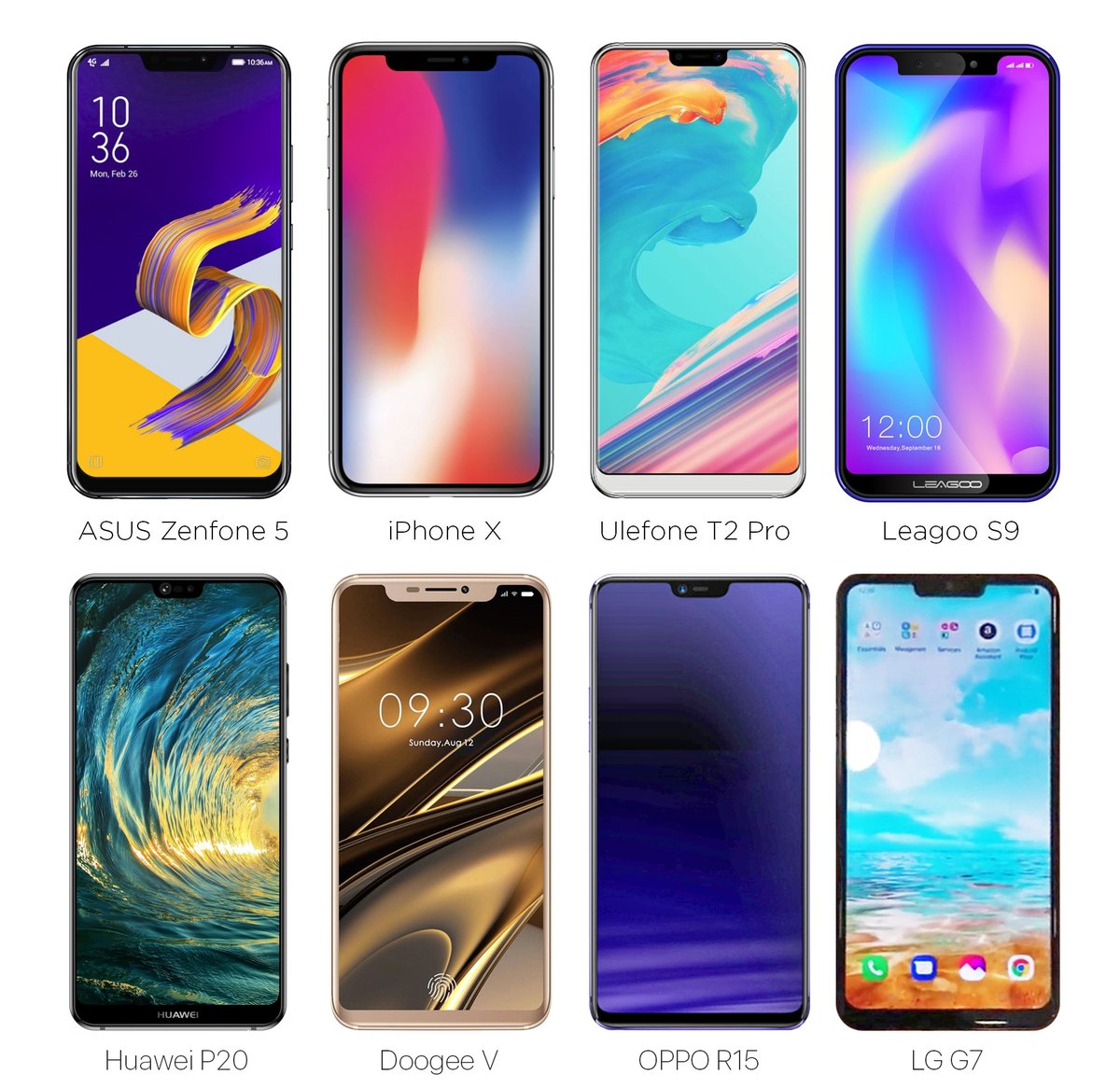 We can clearly term 2018 as "The year of the notch" because it seems impossible for every Android smartphone maker to get away without the notch. We're in the first quarter and there are already a dozen phones from different brands with an iPhone X-like notch. However, the display notch on all Android smartphones is relatively small in dimensions. Android OEMs such as Asus, Huawei, OPPO, Vivo have already released phones with a notch and it's now confirmed that the OnePlus 6 will also join the notch bandwagon.
Fortunately, Samsung and Xiaomi have managed to secure their flagships from the notch trend with the Galaxy S9 and Mi Mix 2S respectively. Perhaps, those who're planning to buy an Android phone (released in 2018) might be unlucky to spot one without a notch. If you're someone who loves a certain device but hates it just because of the ugly-looking or distracting notch, then there is an app to ease your concern.
A free app "Nacho Notch—Notch Hider", developed by XDA Forum moderator Zacharee1 offers a 1-click way to hide the notch. The app works by simply changing the status bar area to a black colour when the device is in portrait mode. This buries the notch in the entirely black status bar and your notifications icons such as the clock and battery are visible on top. Also, the app dynamically recognizes the height of the phone's status bar, hence you don't have to worry about uneven heights or any manual adjustment. Those wondering, the black overlay gets automatically hidden when you switch the device to landscape orientation. It works without root in case you're skeptical.
To hide the notch with Notch Hider, install the app from Google Play. After installing, you won't find the app on your home screen or app drawer because it works as a quick settings tile. To use it, just edit your quick settings menu and add the "Hide Notch" tile. You can now quickly toggle it on or off in a single tap to hide or unhide the notch. Make sure the app is allowed to "draw over other apps" to get it working. This setting is enabled by default though, provided the app is installed from Play Store.
You can use the app even if your device doesn't have a notch but you want a black status bar instead of a transparent one. The app apparently replicates the feature that is confirmed to be built-in on the Huawei P20.

Do try it and share your thoughts!
Get Nacho Notch @ Google Play
Via: XDA | Image credit: Ben Geskin