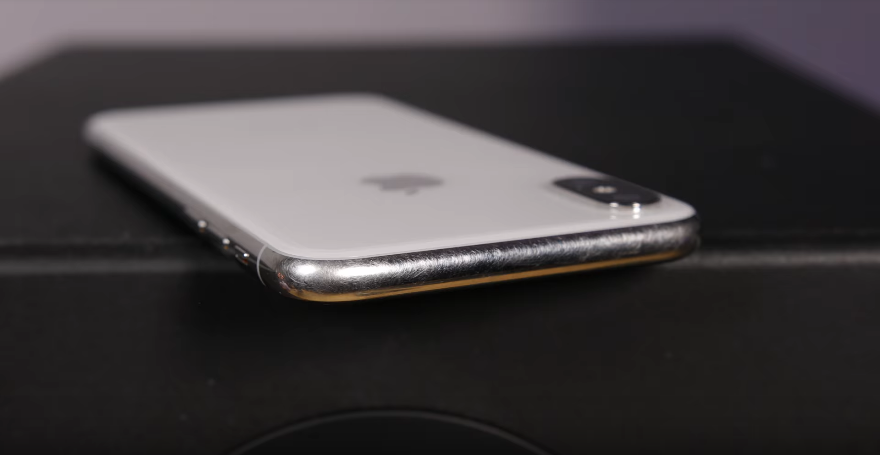 Despite carrying a steep price tag, the iPhone X is a hot-selling smartphone. With iPhone X, Apple has departed from the usual aluminium to a stainless steel frame. Those who've seen it in person must be aware that the stainless steel looks way premium and offers a higher rigidity. However, unless you're using a cover or keep wiping your iPhone X very often, the stainless steel might turn into an eyesore. That's because the stainless steel body is easily prone to fingerprints, smudges and attracts a lot of fine scratches over time. Considering iPhone X's premium factor, this isn't something that a user would ever expect or want to live with.
Perhaps, if you're an iPhone X user with a Silver model particularly then you'd be happy to know that scratches from Silver iPhone X can be removed up to a major extent. There is a DIY trick by Quinn Nelson, host at Snazzy Labs who demonstrates the procedure to remove iPhone X scratches at home. You don't need to have any technical skills to do it but some patience is needed.
Removing Scratches from iPhone X –
Requirements –
Metal or Aluminium polish [Blue Magic or Mothers Mag]
Microfiber cleaning cloth
To clean scratches, take a small amount of polish or cream on the microfiber cloth and start rubbing the steel chassis in a sideways motion. You need to buff the frame firmly in the back and forth direction for about 60 to 90 seconds, depending on the scratches and abrasions. Make sure to polish carefully so as to not rub the cloth against the display and glass back. After buffing, wipe the sides with a clean cloth in a circular motion. The fact that iPhone X is water-resistant, you can wash the phone later in a basin to remove any leftover cream from side buttons and other ports.
Voila! Your iPhone X should now look shiny and beautiful just like it used to appear in its initial days. That said, the process should work on the stainless steel edition of the Apple Watch as well.
Make sure to watch the video tutorial before proceeding.
Note: This is NOT meant for the Space Gray version of the iPhone X.
Image credit: Snazzy Labs video