In case, you've bricked Micromax Yureka or if your YU Yureka is stuck in a bootloop then this guide is what you all need. The below stated procedure allows you to flash the official Cyanogen OS 11 factory image on Yureka and help you restore it back to factory condition. The guide is very easy and doesn't requires using any commands or a toolkit. A simple script will let you automatically flash the stock firmware on Yureka in less than 2 minutes. If you've a custom recovery installed or your phone is rooted then that will be replaced to default state as well. The factory images for YU Yureka have now been released by Cyanogen.
WARNING: If you have updated your device to official Cyanogen OS 12, then you CAN NOT DOWNGRADE at all. Current Lollipop is 64-bit OS and KitKat was 32-bit OS. By doing such thing, your device will be hard bricked, this means total dead device without any solution.
Note: For downgrading from CM12 to CM11, follow our new guide:
Note: This process will WIPE entire data on your phone, except any data stored on the external microSD card. Before proceeding, make sure your phone is charged and you've taken a backup of your important data.
Guide to Flash Cyanogen OS 11 (4.4) Factory Image on YU Yureka in Windows –
1. Download Yureka factory image "cm-11.0-XNPH52O-tomato-signed-fastboot.zip" (fastboot flashable package) or from here.
2. Extract the contents of the fastboot.zip package to a folder.
3. Download the flashing tools package. It contains Fastboot & ADB files.
4. Extract the contents of "factory-image-flash-tools-windows-flashtools.zip" file into the above extracted factory image folder. It should have all these files: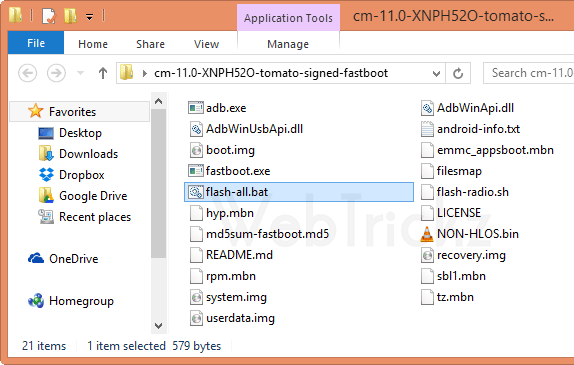 5. Boot Yureka into fastboot mode – To do so, power off the phone. While pressing the Volume UP key, connect the phone to PC/Laptop with USB cable. The phone should show "Fastboot Mode" screen as shown below.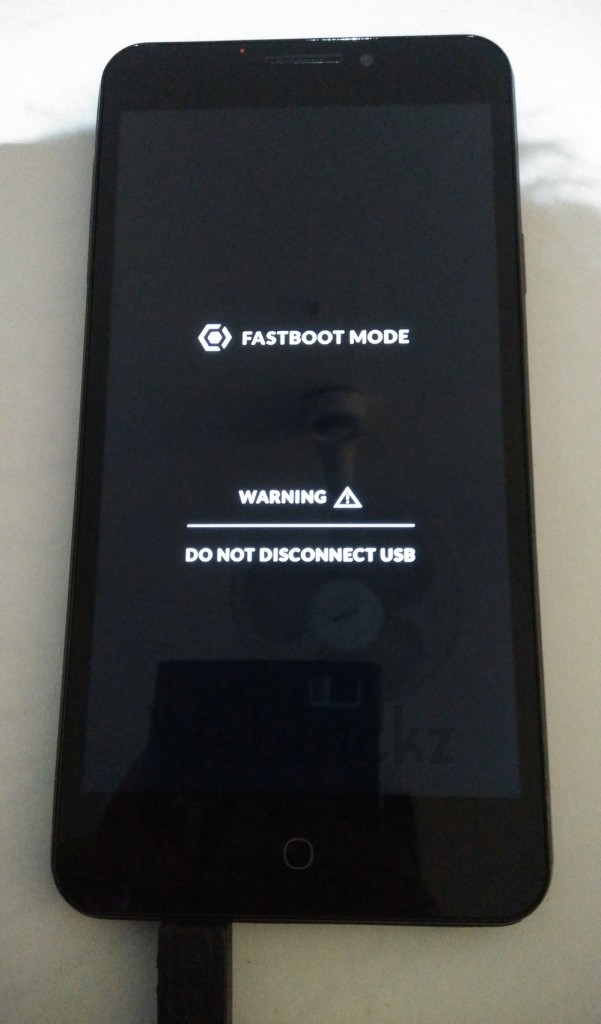 6. Now Run the flash-all.bat file by double-clicking on it.
7. A command window will open up and flashing procedure will start. (Do Not disconnect the device during flashing)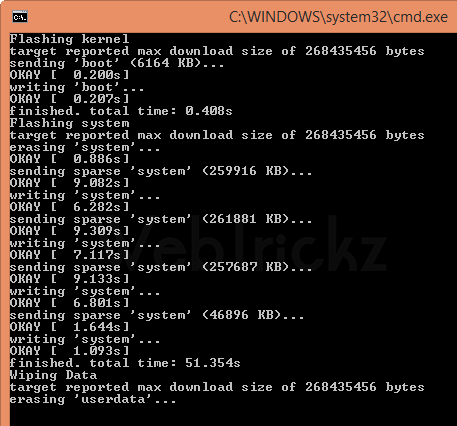 8. After installation is done, the CMD window will close automatically.
9. Disconnect the USB cable, and boot the phone normally by long pressing the Power button.
That's it! You have restored Yureka to its official Cyanogen OS 11 (4.4) ROM.
Points to be noted:
Flashing over fastboot is possible on locked bootloaders as these are officially signed images.
Flashing won't change the lock/unlock status of your bootloader. It will remain locked/unlocked like before.
Credits: Arnav.G (YU Official Forum)