Clauncher, a product from Mobogenie is apparently a rogue home screen launcher application for Android. There are various rogue apps that users download unknowingly when they access warez and other downloading sites. Such sites run intrusive advertisements that tend to automatically download APK files of unwanted apps, Clauncher is one example.
These ads trick you by displaying a pop-up, like for instance 'Phone getting slow!' and then suggest to install such apps to make your phone fast. This way most users fall into the trap and install the downloaded APK, after which your device gets messed up.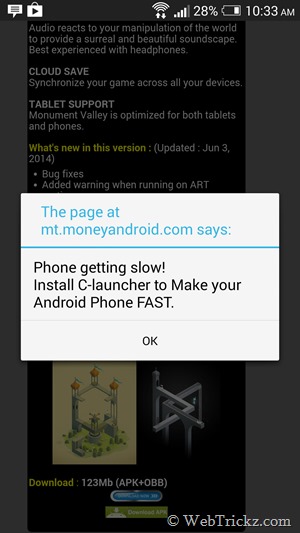 Though, you might find Clauncher beautiful and packed with useful tools but remember, looks can be deceiving. Apps like Clauncher purposely integrate so poorly with your Android phone OS that neither you would be able to uninstall them nor you can switch to the default launcher.
Moreover, these apps aren't available on Google Play so uninstalling from there isn't possible and the Uninstall option in Settings > Apps is disabled as well. Clauncher has an option to reset launcher and exit launcher but that just doesn't work. This certainly poses a high risk to your security as malicious apps may continue to monitor your activity in the background, access most of your personal data and important information stored on your device.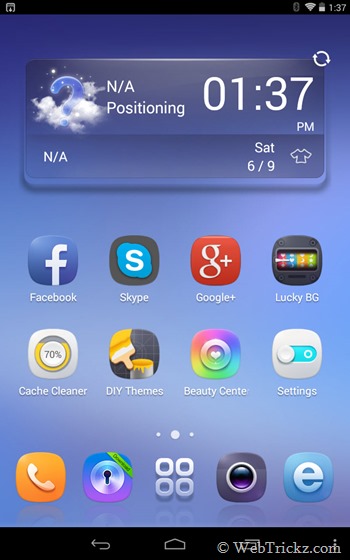 How to Remove Clauncher and other bogus apps on Android
Fortunately, we've figured out an easy way to remove Clauncher and similar apps on Android.
Method 1 – To switch from Clauncher to the default launcher, go to Settings > Apps > select Clauncher and 'Clear defaults' for it. This will enable the default launcher and the Uninstall option will be enabled too. You can now remove Clauncher without going into Safe mode.
Method 2 – In case you're unable to access the Settings, boot your Android device into 'Safe mode' by holding down the 'Power button' of your device. Then long-press the 'Power off' option and click 'Ok' to reboot into safe mode.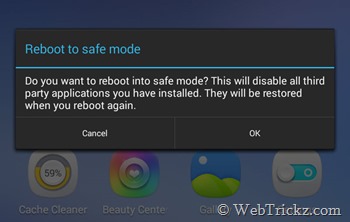 When your device is in Safe mode, all third-party applications installed will be disabled. This way you will be able to uninstall any user-installed apps that couldn't be removed normally.
To uninstall Clauncher, go to Settings > Apps > Downloaded. Then open the Clauncher app and hit the 'Uninstall' option. Select Ok and the app will be removed.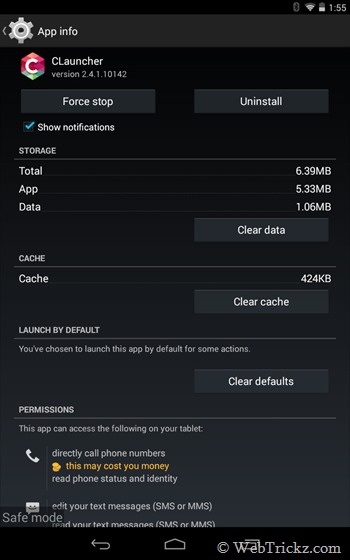 To exit Safe mode, simply restart your device normally.
P.S. The above issue occurred on my Nexus 7 (running Android 4.4.4) but I was able to uninstall Clauncher directly on the phone, which is sort of weird.