Google actively introduces new features to Google Plus and the recent addition by them is a useful and top-requested one. Google Plus has finally added the ability to reorder your photos and move them between albums, directly from within Google+. This was even possible earlier using Picasa Web but that wasn't the most convenient and simple way. The integration of an album organizer will let users easily organize their photo albums from the 'Photos' section in G+. This way you can rearrange the pictures in a proper desired sequence and can also move or copy photos to another album!
RELATED: Here's how you can rearrange photos in albums on iPhone.
To get started, open an album and select 'Organize album' from the Options menu.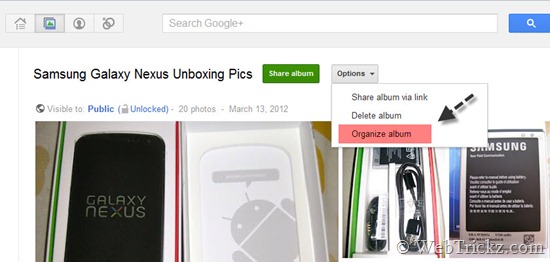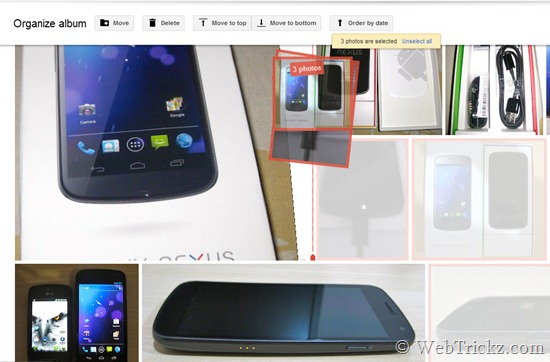 With the album organizer you can:
Sort photos by time: Click Order by date to sort all photos in the album by the photo date, from earliest to latest. Click it again to sort them from latest to earliest.

Reorder your photos: Select the photos you want to reorder and drag them to their new position in the album. You can also move selected photos to the start or end of the album by clicking Move to top or Move to bottom.

Move or copy photos to another album: Clicking Move lets you move or copy selected photos to one of your other albums or to a new album.

Delete a bunch of photos: Click Delete to delete the selected photos.
Afterward, click Done organizing to save the changes.
This is indeed a nifty feature considering Photos play a significant role on Google+.
Source: Google+