We all know that Internet contains a huge amount of websites, off which some are secure and some are not. Insecure sites may contain online threats like viruses, phishing, and spyware, which may harm your computer. They can also steal your credit card numbers or passwords, and even crash your computer.
So, how can you find out if a Web site is safe or risky before you visit it ? Below are 3 online tools from reputed organizations, which can help you figure it out easily.
Google Safe Browsing tool is a free tool by goggle which tells you if the website you're browsing has malware or not. To check a site go to the below link and replace the word website url with the website address you want to check.
Link – http://www.google.com/safebrowsing/diagnostic?site=website url
For example: http://www.google.com/safebrowsing/diagnostic?site=webtrickz.com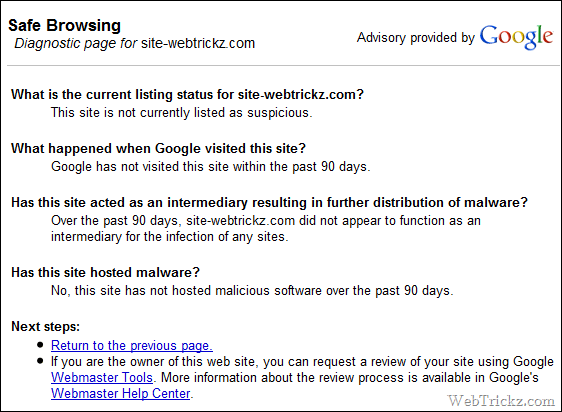 Norton Safe Web
Norton Safe Web is a new reputed service from Symantec. Norton servers analyze Web sites to see if they will affect you and your computer. You can also install the Norton Toolbar on your PC, to know if a particular Web site is safe before viewing it.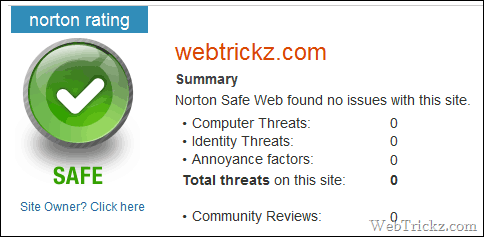 McAfee Site Advisor
McAfee Site Advisor is a similar service like Norton safe web which checks the webpage for security threats and malwares, etc. It is a simple and easy way to analyze, if a website is secure to browse or download contents from it or not.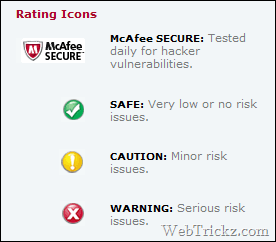 McAfee also provides Site Advisor free software, which adds safety ratings to your browser and search engine results.
These site ratings are based on tests conducted by McAfee using an army of computers that look for all kinds of threats
Site Advisor software works with Internet Explorer (Windows only) and Firefox (Mac and Windows).
Download Site Advisor software
I hope these 3 tools will be enough to determine if a website or blog is safe to browse.