Google Chrome users must be aware of the popular T-Rex Runner game that was introduced back in September 2014 with Chrome Canary and is now a part of all Chrome builds. The cute T-Rex dinosaur game integrated into Chrome browser comes into action when you're not connected to the Internet and the web page shows "You are offline". The game starts and the T-Rex aka dino suddenly starts jumping when you press the spacebar on a computer or tap the T-Rex on a touchscreen phone.
The endless gameplay involves jumping the little dino over cacti and saving it from birds in order to survive and play further. However, the game ceases when you're reconnected and the page reloads. Available both on the desktop and mobile platforms, this classic genre game comes off as a good stress buster.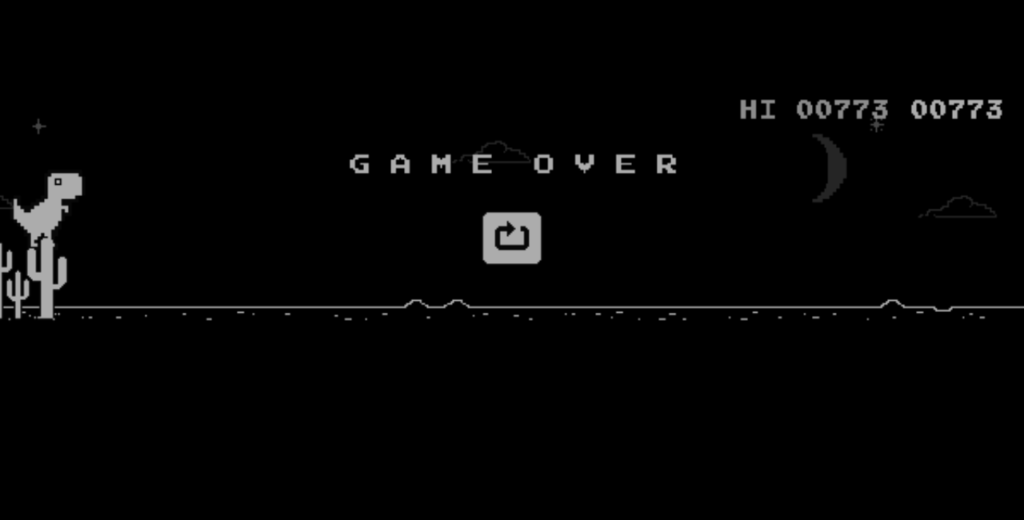 Well, until now the only gripe was that the dinosaur game on Google Chrome could be only played while you're online, hence users who loved playing it regardless of the Internet connectivity couldn't do so. Thankfully, Uri Shaked, a Google developer expert for web and cloud technologies has introduced a new hack that allows users to play this fun game even when they're online and connected to the Internet.
To play the Dinosaur game in Chrome while being online, simply type "about:dino" or "chrome:dino" in Chrome's address bar and you're good to go!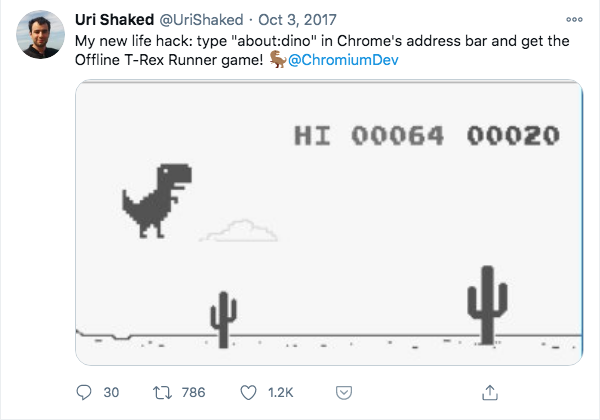 It's a nice hack that would certainly bring a smile to most Chrome users' faces. Users don't need to turn off their Wi-Fi or mobile data anymore to play the T-Rex Runner game. Enjoy! 🙂