'Kaun Banega Crorepati' hosted by Mr. Amitabh Bachchan, is an Indian version of 'Who wants to be a millionaire', both are very popular and interesting television game shows. Everyone wants to be a crorepati aka millionaire but only a few luckiest and smart people make it to the hot seat. KBC has introduced an official fun and exciting game to 'Play KBC 4 online' in a similar format and offers a chance to win Rs. 1 crore virtually.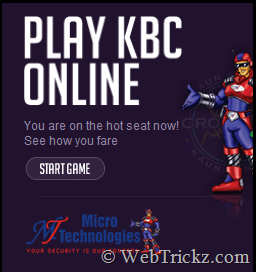 KBC 4 online game is really amazing with a superb feel and interface, you will assume yourself sitting on the hot seat but without Mr. Bachchan. The game has 12 questions with 4 possible answers and a timer of 30secs. You will be also provided 4 lifelines to help you get that elusive virtual 1 crore. Just Register and Play the game for Free!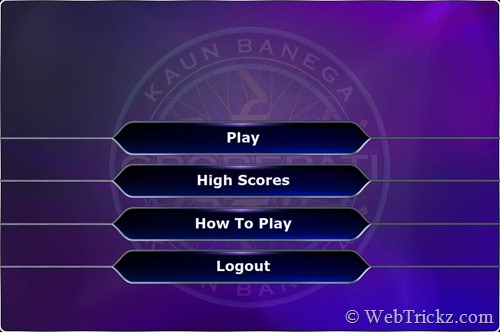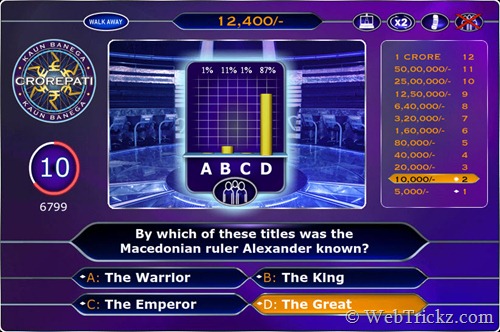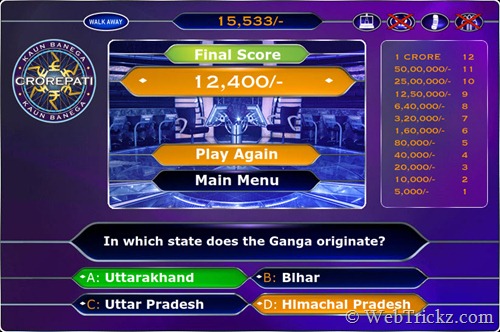 Do share your views after trying your hands on this great IQ game. 😉
UPDATE – The KBC 5 Official Online Game can now be played at youtube.com/setindia. The game is exactly the same as before as shown in the above screenshots, just the game web location has changed. (Note: If you've enabled YouTube New Cosmic Panda interface then you won't see this game.) However, you can open it in any other browser without being logged into YouTube to play this amazing game.