Similar to Facebook and Twitter, users can tag someone on Instagram reels either before or after posting the reel. Tagging potentially helps you increase the reach and drive engagement on your reels without much effort. Users can tag anyone such as a friend, individual, influencer, brand, or business. That said, it is generally a good practice to only tag people who have any contribution or relate to your reels.
Perhaps, some users randomly tag an unknown or irrelevant person in their reels since Instagram lets you tag anyone without prior approval. You can, however, remove your tag from a reel if you don't want yourself to be tagged in a reel. Meanwhile, you can enable the Manually Approve Tags option so that reels you're tagged in do not appear automatically on your profile.
Did someone tag you in their reel but you want to untag yourself from a reel? Worry not, here's how you can remove tags from reels on Instagram.
How to remove a tag from Instagram reels
Go to your profile and tap the "Tagged" tab. Here you can see all posts and reels you're tagged in.
Open the reel from which you want to untag yourself.
Tap on the video to view it in reel view (full-screen).
Tap your username (or X people text) shown alongside the user icon at the bottom.
In the list of tagged people, tap your profile name.
Select "Remove Me from Post" and then tap 'Remove' to confirm.
That's it. Your tag will be removed from the reel and the reel won't appear under the Tagged section anymore on your profile.
TIP: Select 'Hide From My Profile" to just hide the reel from your tagged posts while still remaining tagged in the reel.
Alternate Method –
While watching the reel you're tagged in, tap the ellipses button (3-dot icon) at the bottom-right corner. Then tap 'Tag options', select "Remove me from reel" and then tap 'Remove'. Doing so will remove your name from the particular reel and will also hide it from your profile.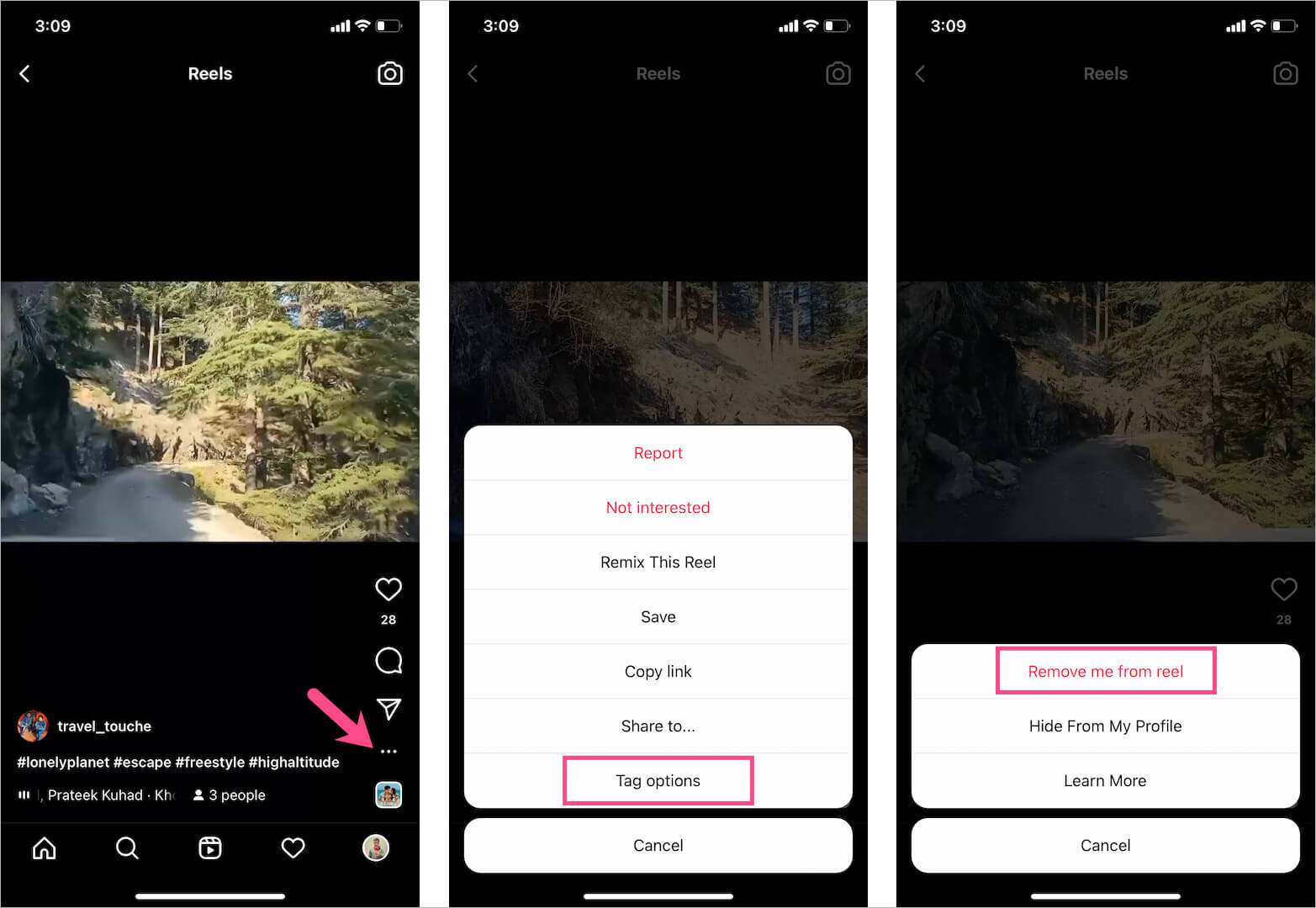 Note: It is not possible to delete tags if the tag exists in the caption or description of a reel. You can send the user a DM though, requesting to remove your mention or tag from their reel.
How to see who is tagged in a reel
Want to see how many people and who all are tagged in an Instagram reel?
To find tagged users in a reel, open the particular reel and look for the username next to the 'user icon' at the bottom of the reel. Tap the username of the tagged person to either follow them or view their profile.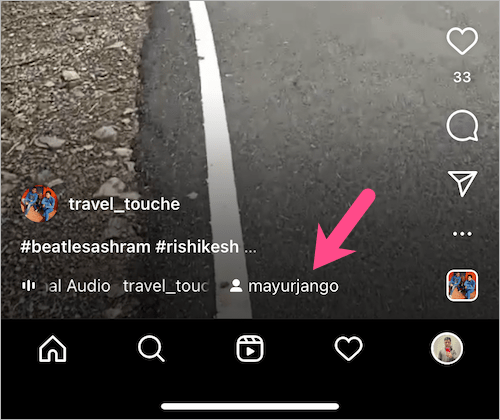 NOTE: If multiple users are tagged then you will see the total number of people tagged in a reel, for instance, '20 people'. In that case, simply tap '20 people' to see the list of users tagged in that reel.
Bonus Tip: You can also see people tagged in a video directly from the timeline. For this, just tap on the 'user profile icon', visible at the bottom-left of a photo or video.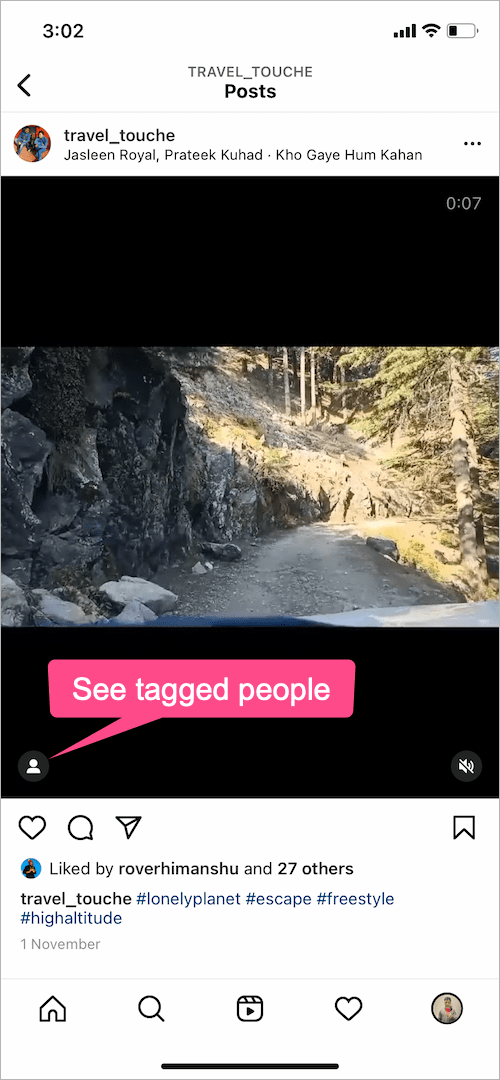 RELATED: How to tag someone in an Instagram reel after posting