Repair 21 common Windows 7 problems with 7 Quick Fix
7 Quick Fix is a simple, fast and portable tool similar to FixWin Utility, which allows users to fix and repair 21 common problems in Windows 7.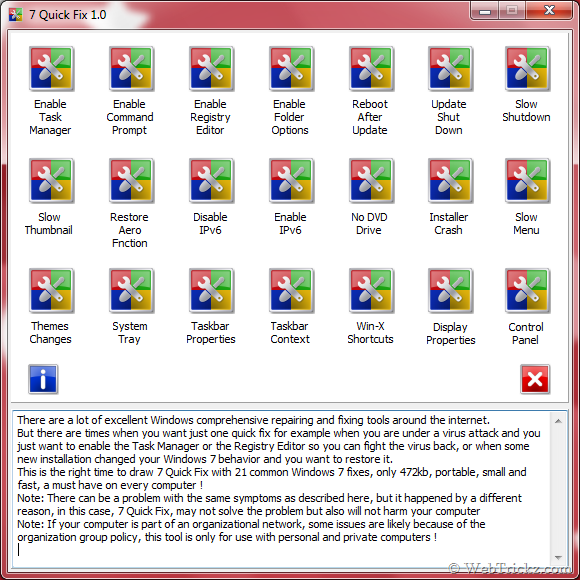 It shows the fix information at the bottom information window, when hovering over a button. It can enable the Task Manager, Registry Editor, Folder Options and other issues which are sometimes created by a virus attack.
Download 7 Quick Fix (472 KB)
via [JKwebtalks]