Timestamps in messaging apps let you find the exact time a certain message was sent or received in a chat conversation. Both Facebook-owned apps, Messenger and WhatsApp clearly display the timestamp next to individual messages. However, those using Instagram Direct Messenger must have noticed that Instagram doesn't show the time stamp for DMs aka private messages. I think the timestamps aren't shown to keep the experience clutter-free and more since Instagram is not just a messaging app.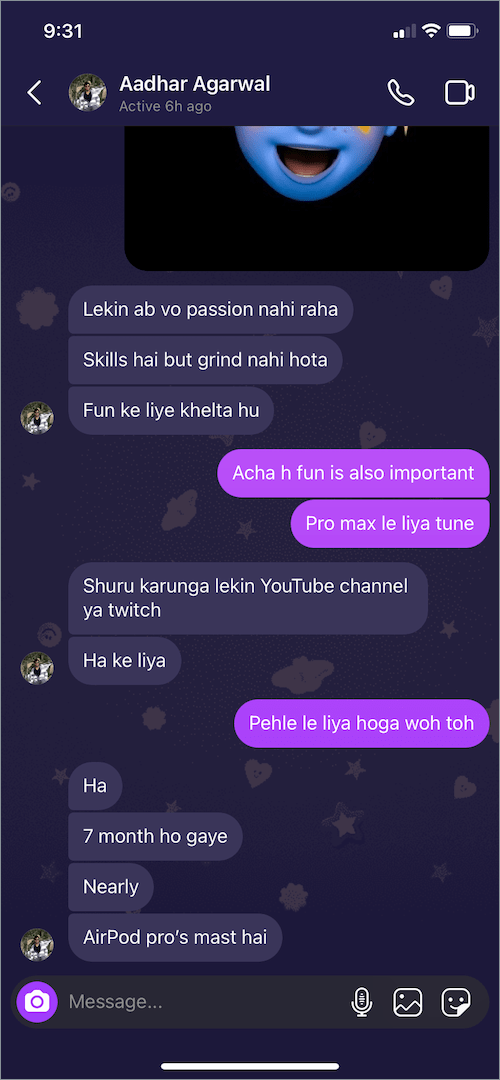 So what could one do if they want to see message time on Instagram? Well, I accidentally found a way to see the timestamp on Instagram DMs, years after actively using the app. Apparently, Instagram keeps a record of time stamps but chooses to keep them hidden in the chat window.
Why timestamps are necessary? With a timestamp, you can see the exact time of sent and received messages on Instagram. This way you can simply see what time an Instagram message was sent or at what time someone messaged you. It can come in handy on various occasions depending on your work.
Here's how you can see the exact time an Instagram direct message (DM) was sent or received.
How to see message time in Instagram
Though you can find the date of a message at the beginning of a conversation on that particular day, the time isn't visible.
To see the exact time of your messages on Instagram Messenger, go to the particular chat conversation. Then place your finger on an empty area on the screen and swipe towards the left side.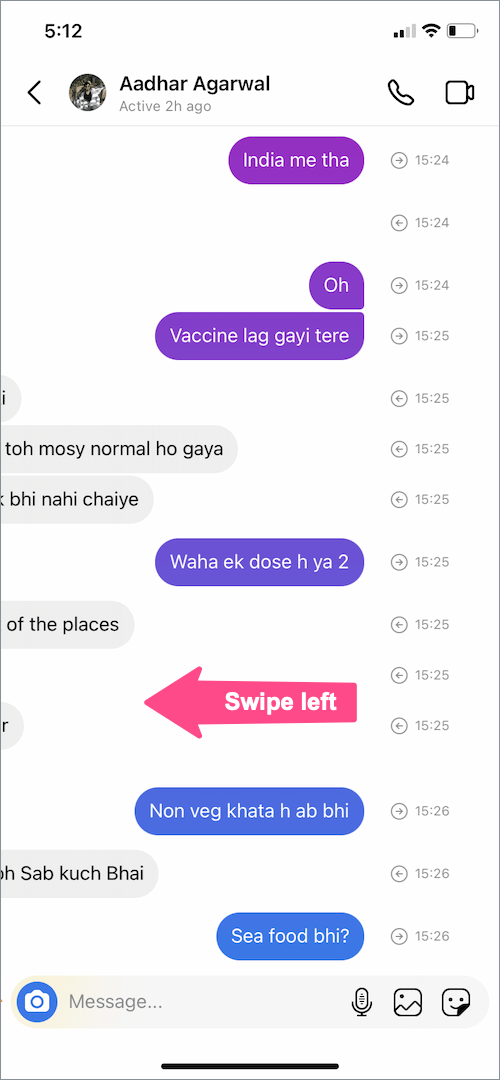 You can now see the time stamp for each message alongside it, on the left side of the screen. Don't lift your finger or thumb from the screen as doing so will hide the timestamp pane.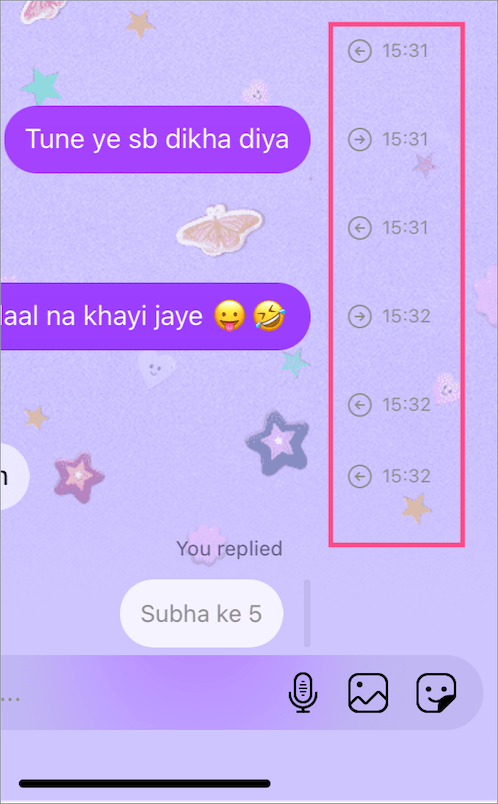 This process isn't certainly seamless and intuitive but gets the job done. Note that there isn't any way to see what time someone read your message on Instagram.
RELATED TIPS: