Stories are very popular across social media networks such as Facebook, Instagram, WhatsApp, and Snapchat. They are usually visible for 24 hours but are most likely to get noticed by your friends and followers as they appear at the top.
Unlike Facebook posts, you can check the engagement of your stories posted on Facebook. This is possible because Facebook clearly shows who all viewed your stories followed by their reactions.
That said, at times Facebook shows that a story was viewed by 1 other when you see the viewers on a certain story. Now you must be wondering who are these other viewers and why Facebook doesn't display their names.
In this post, we will answer this query and also find out if it's possible to see other people on Facebook stories.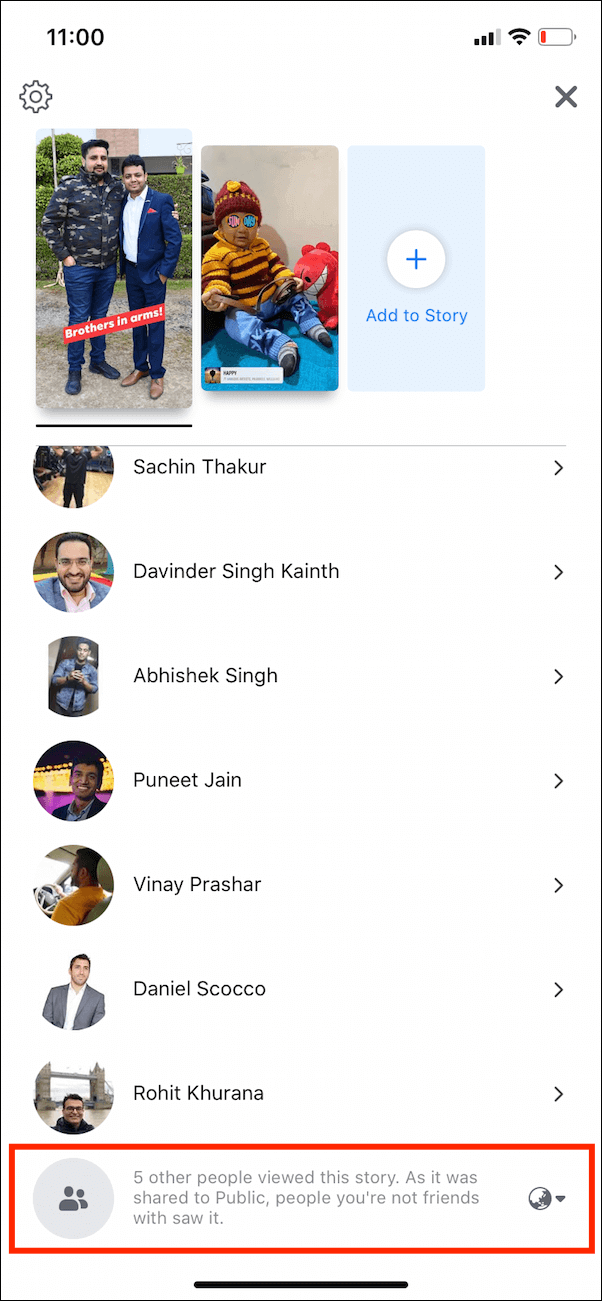 Who are other people on a Facebook story?
The "Other Viewers" on your story are people who are not on your Facebook friends list. These people can be your followers either on Facebook or Messenger who have viewed your story.
Moreover, if a person has blocked you then your story won't be visible to them. You can term them anonymous viewers as Facebook doesn't disclose their identity to protect their privacy.
The "other people" in the viewers list appear only when you share a particular story with the Public. Doing so makes your story available to anyone who is following you on Facebook or Messenger.
Prevent an unknown person or people you're not friends with from watching your Facebook Story
If you're concerned about your privacy, make sure to check your story privacy settings before posting a story.
To do so, tap the "Privacy" button at the bottom left while creating a story. Then either choose "Friends and connections" or "Friends" and hit Save.
Additionally, you can custom select a group of people who can see your story as well as hide the story from specific contacts.
TIP: You can also change your story privacy after posting the story.
Can I see the other viewers on a story?
Unfortunately, you cannot see the name and profile of other people who have seen your story. Facebook chooses to keep this information private for some unknown reason. You can, however, see the viewers of a story as long as they're your friend on Facebook even after the story disappears.
We hope you found this article helpful.
ALSO READ: