Facebook Messenger is a feature-packed IM client that has evolved a lot over time. Besides offering messaging, voice, and video calling functions, it lets you share photos, videos, and Facebook stories.
However, unlike WhatsApp, Messenger lacks a basic yet handy feature which is the ability to send files or documents. Due to this limitation, it's not possible to send attachments such as a PDF, Docx, MP3, or a Zip file using the Messenger app. Also, you won't find Messenger in Android's Share menu either when sharing a file directly using a file manager.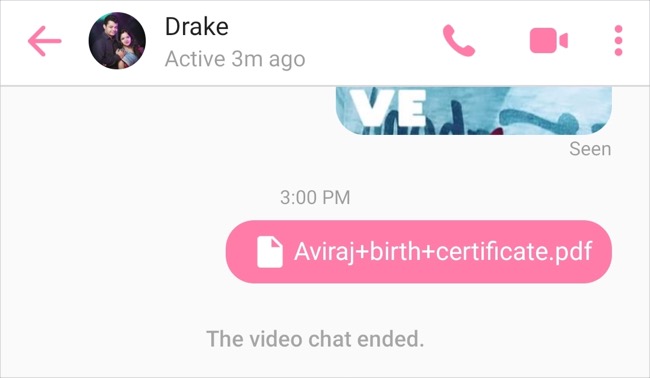 That said, if you want to send a file in Messenger 2022 itself then that's possible. Ironically, Messenger Lite, a stripped-down and lighter version of Messenger includes the file sharing option. It is surprising that the feature is a part of the Lite version but excluded from the regular app.
The Lite app is just 10MB in size and consumes very less mobile data.
Speaking of Messenger Lite, the chat app by Facebook is available in many countries including the US, UK, Canada, and India. In regions where it isn't available, Android users can simply download the app's APK and sideload it.
On the other hand, you won't find Messenger Lite for iPhone and iPad. Though iOS users will still receive any files sent to them from Messenger for Android.
Now let's see how you can attach a file in Messenger on an Android phone.
How to send files in Messenger App on Android
Install Messenger Lite on your Android phone.
Open the app and log in with your Facebook account.
Now open the desired conversation or chat. You can also search for the person to whom you want to send a file.
Tap the + button at the bottom left and choose the File option.
Then tap the menu from the top left and select your device.
Select the file from a particular folder on your internal storage.
Hit Open and then tap the 'Send' option to send the file.
That's it. After the file is sent, the receiver can download and view it using the regular Messenger app itself. The only downside is that you can't send multiple files at once.
We hope you found this article helpful.
ALSO READ: How to Find Archived Stories on Facebook app