While the internet as a service remains free, with the digital era really taking off and pretty much everyone looking to make money off their online commodity, ads have come to be one viable solution that pretty much every publisher has looked at. There are several considerations that anybody who is looking to place ads on their online commodity needs to keep in mind, including the fact that the ad should not hamper the user experience or journey of the user when he is on the site. However, most of the considerations are considered secondary in the event of a good CPM or a high engagement rate when offered from an agency or a network. This is where publishers unknowingly put things on their website which results in a bad quality cookie being thrown or a tag being placed which creates all sorts of problems for the users. Some of which can be like, ads popping up or unnecessary apps popping open, or tabs randomly opening or closing.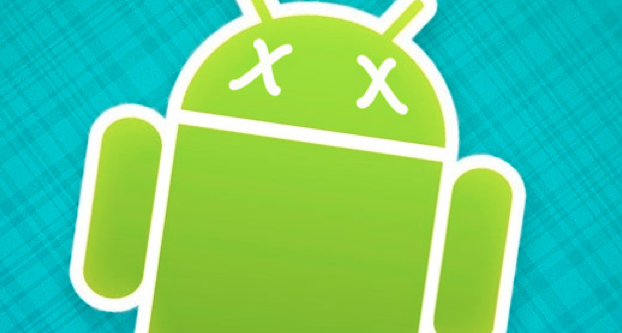 Image: UTBBlog
If any of the apps or websites that you use regularly is affected by such malware, it could be a major problem given how dependent you are on your Android phone. Here are some of the steps you can take when you feel your device is affected by malware in order to get everything to be fine once again.
Reboot your phone
Sometimes, we think of a million possible things that could go wrong with our device and really lose ourselves in trying to find the solution, when a simple reboot can fix the issue. This is an ideal fix primarily with malware that is session-based. So, simply go ahead and hit that power button and hit it hard and turn your phone off and on again hoping the issue will be gone. If that does not happen, there are a fair few things that you will need to do with your device, which we have detailed below.
Use an Antivirus App to check your phone
While most of us do not have a standalone anti-virus app installed on our Android phones, it is recommended that if you see any odd behavior on your phone, you could run an antivirus app through and see if everything is fine. The likes of the McAfee Anti Virus app are really useful and come in handy when it comes to detecting any malicious code that you may have downloaded. Having any of these Anti Virus apps on your phone can also provide you with real-time protection from malicious websites as they block your access to them and warn you of potential risks. However, due to persistent checking, there is a possibility that after a while, they can slow down the whole experience, and therefore we would recommend you to only use them to scan your device as and when needed.
Uninstall and Reinstall the affected apps
If there is one particular application that you feel is misbehaving, you should go ahead and uninstall and reinstall this from the Play Store only. It is advisable to simply restart the phone too after uninstalling the app before you go ahead and reinstall the app. It is worth mentioning that you should only install the app on your Android phone if you have cross-checked the publisher/ developer name. In case you are facing this issue in the default browser, try to install other third-party browsers like Opera or UC Browser and see how things are.
Use a Cache Cleaner
Sometimes the popups or uninvited ads are caused by cookies that are saved on your phone which were placed by a malicious app or website on your phone and that is what is giving the problem. In this case, you need to be able to clear the cache on your system which can be done by one of several cache cleaner tools that are available. One tool that is available for free and does a good job of the same is CCleaner. Just like in the case of any Anti Virus app, having CCleaner run in the background can slow down your experience on the phone and it would be advised to simply use the app when it is needed and uninstall if everything is going good. It is worth noting that in the case of most cache-related malware, CCleaner is really good and helps you free up a ton of space on your device too by deleting the files that are either of no use or you have not used them for a while.
Factory Reset is your last option
If you are infected by malware that just cannot be traced and is creating trouble for you despite doing the steps above, you will need to go the tough route of having to factory reset your device. This would delete all the apps and data on your internal memory of the phone. It is advised that you only take backup of very selective apps and data that you are absolutely certain is clean so that when you restore the same, your device does not get infected all over again. It would be useful to read the content of the internal memory on your computer and not copy any file with an extension that you are not sure of or are seeing for the very first time. Once you have taken the backup, in the settings app, go ahead and simply factory reset your device and that would pretty much sort any issue that may have been.
We hope that you stay safe and never have to go through this ordeal, but in case you needed to, we hope we were able to be of help and provide viable solutions to you.
This article is contributed to WebTrickz by Arpit. A lover of everything metallic that flies, he spends most of his time on his desk working in the marketing team at Pricebaba. He is currently using an iPhone 6 Plus and a OnePlus One as his daily drivers which are just as likely to change as the Mumbai weather.