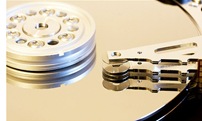 If you have accidentally deleted files from your hard drive, or they have been overwritten or corrupted. Then the below Free data recovery softwares might help you to recover  your deleted files can easily.
The data can be recovered from Hard disk drives, Floppy drives, USB Flash drives, Memory Sticks, and other types of removable media.
Top 5 Data Recovery Softwares:
Recuva is a freeware Windows utility to restore files that have been accidentally deleted from your computer. This includes files emptied from the Recycle bin as well as images and other files deleted from digital camera memory cards or MP3 players. It can even restore files that have been deleted by bugs, crashes and viruses!
Undelete Plus is a quick and effective way to restore accidentally deleted files. It can also recover files that have been emptied from the Recycle Bin, permanently deleted files within Windows using the Shift + Delete, and files that have been deleted from within a Command Prompt.
PC INSPECTOR™ File Recovery 4.x is a data recovery program that supports the FAT12, FAT16, FAT32 and NTFS file systems. It can recover files even when a header entry is no longer available. Finds partitions automatically, even if the boot sector or FAT has been erased or damaged.
DiskDigger is a Freeware tool which can recover files from any type of media that your computer can read. This includes USB flash drives, memory cards (SD, Compact Flash, Memory Stick, etc),  and of course your hard drive. The types of files that it recovers includes photos, videos, music, documents, and other formats.
EASEUS Deleted File Recovery is a fully functional freeware designed to recover deleted files from all types of media such as Hard Disk Drives, Floppy Drives, Smart Media, Compact Flash, Memory Sticks, and other types of removable media.
NTFS Undelete is an open source software that allows you to recover deleted files. It recovers files directly from hard drive, and it will work even if you empty Recycle Bin.
( Image credits – Roberto F.)