Below are the Best Free Firewalls which play a major role in protecting your PC and data from unauthorized access.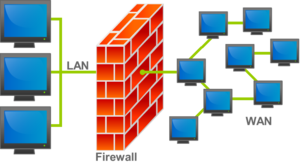 A firewall is a dedicated software, which inspects network traffic passing through it, and denies or permits passage based on a set of rules.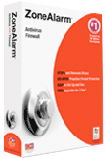 1. ZoneAlarm Basic Firewall
ZoneAlarm Free Firewall blocks hackers from infiltrating your home PC by hiding your computer from unsolicited network traffic. By detecting and preventing intrusions, it keeps your PC free from viruses that slow down performance, and spyware that steals your personal information, passwords, and financial data.
PC Tools Firewall Plus is a powerful free personal firewall for Windows that protects your computer by preventing unauthorized users from gaining access to your computer through the Internet or a network. By monitoring applications that connect to the network Firewall Plus can stop Trojans, backdoors, keyloggers and other malware from damaging your computer and stealing your private information.

3. Comodo Firewall + AntiVirus
Also known as Comodo Internet Security, it is a combination of Comodo Firewall and AntiVirus. Just Download this free Firewall and AntiVirus to take the first step in protecting your PC from malware, viruses, worms, and more.
Webroot Desktop Firewall secures your computer from Internet threats and reduces the risks of being a victim of online crimes. It combines intelligent firewall technology with intrusion prevention for inbound and outbound protection that is both powerful and easy to use. Designed for use by both novices and experts.
Webroot was previously sold at a price of $19.95 but its now free due to a special offer.
5. Outpost Firewall Free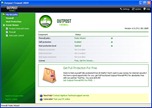 Outpost Firewall Free gives you solid firewall protection with standard packet and application filtering to safeguard your data against unauthorized third parties. Plus, you get advanced protection against illegal program activity that will help stymie unknown threats.
6. Ashampoo Firewall FREE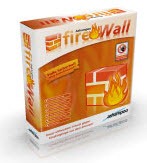 Ashampoo Firewall Free Monitors all your computer's network activity and protects you against both incoming and outgoing connections. It has a Self-explanatory user interface and is also amazingly compact. Its Configuration Assistant guides you through every step of the simple setup process.
In addition to solid firewall protection, it comes with four additional integrated tools that can significantly increase your security.
Hope you will find these free firewalls useful at work.