Facebook is finally integrating Instagram and Messenger with the launch of cross-app messaging between these two platforms. Following this change, Instagram's messaging aka DM interface is getting several exciting features from Messenger.
The new messaging tools on Instagram include custom emoji reactions, colorful chat themes, message replies and forwarding, selfie stickers, vanish mode, animated message effects, and Messenger's Watch Together feature.
Of all the new tools in Instagram Direct, the ability to reply to a specific message on Instagram is certainly useful. Instagram users can now quote and reply to individual messages in a DM.
The 'Swipe to reply to messages' feature on Instagram works similarly to Messenger and WhatsApp. With the 'swipe to reply' functionality, you can directly respond to a particular message in an individual or group chat. The quoted replies make long conversations meaningful, especially in large group chats.
When you reply to a message on Instagram DM, the original message is quoted along with your reply. This makes it clear to the receiver as to which specific message the sender has responded to. In addition to text messages, one can reply to an individual video, photo, voice message, sticker, emoji, and GIF.
Now let's see how you can reply to an individual message in Instagram 2022 on iPhone and Android. There are two ways to quote a reply in Instagram direct messages.
How to reply to a particular message in Instagram DM
Make sure you have the new Instagram direct message update installed. [Refer]
Tap the Messenger icon at the top-right corner of the Instagram 'Home' tab.
Open an individual conversation or group chat.
Long-press the message you want to reply to and tap the "Reply" button at the bottom left.
Type your response and tap Send.
RELATED: How to search for a specific message on Instagram DM
Alternate Way
Simply swipe right on any message to reply in a quick way. You can also swipe left on a particular message sent by you to quote it with a follow-up response. This works exactly like the swipe to reply feature on Facebook Messenger.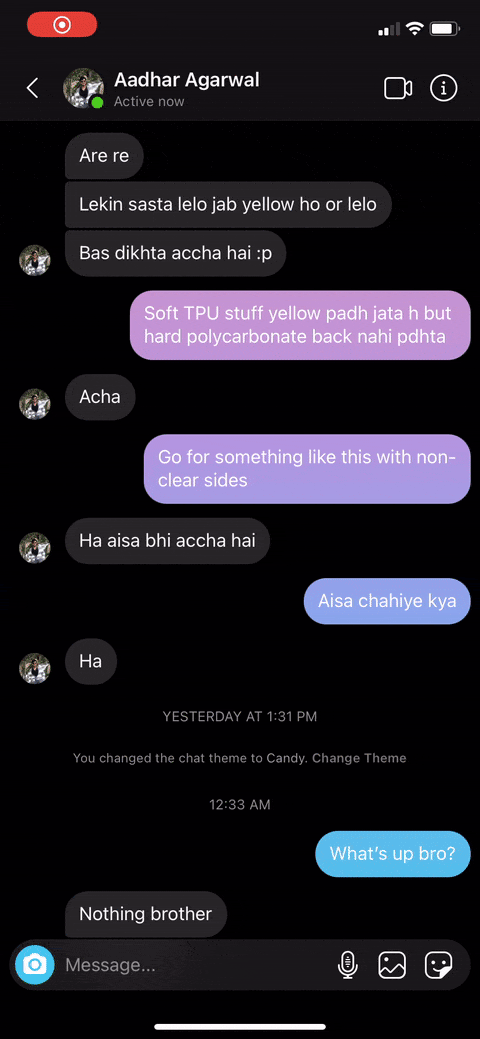 Reply to individual Instagram messages on desktop
You can even reply to a specific message from the desktop website of Instagram. I'm not sure if this was possible earlier.
To do so, open Instagram DMs on your computer or directly visit instagram.com/direct/inbox. Then go to a chat conversation and hover the cursor over a message to reveal the options. Click the reply button (back arrow icon), type your reply, and hit enter.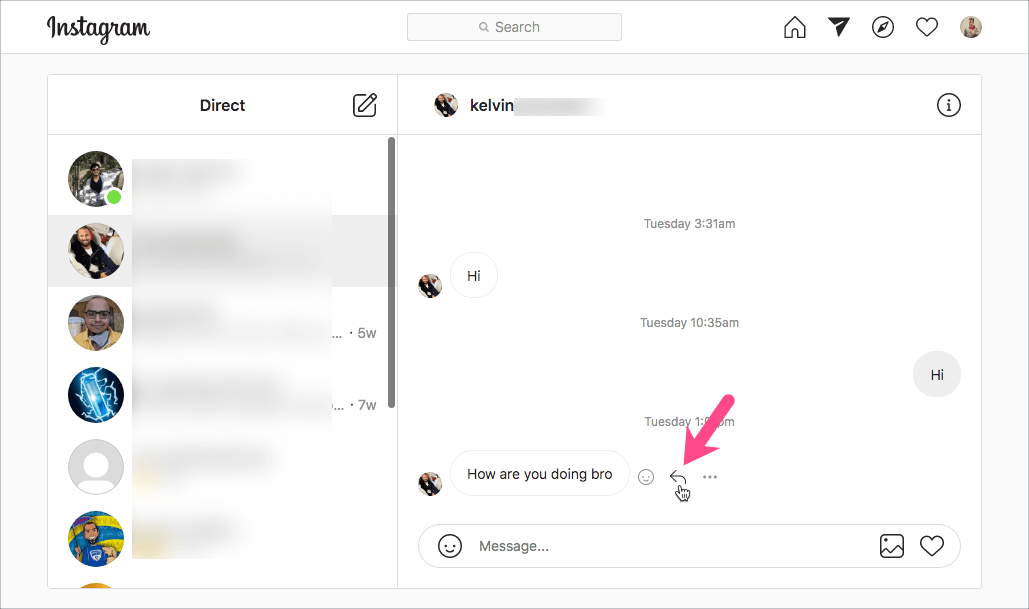 ALSO READ: How to stop receiving Message Requests on Instagram
How to get new Instagram Messenger update
This new feature is now available as an update that you will find within the Instagram app. Just make sure you have the latest version of Instagram installed on your device.
Once the update is available, an "Introducing Cross-App Messaging" banner will appear at the top of your Insta timeline. Open the notification and tap Update to get Messenger features on Instagram DM.
Note that the old version of Instagram won't be available after updating to the new UI.
If you dismiss the update notification by mistake, then follow the below steps instead.
Go to Instagram Settings.
Tap the "Update Messaging" option at the top.
Tap 'Update' on the page that says 'There's a new way to message on Instagram'.
Once messaging has been updated, the DM icon at the top right of the Instagram app will be replaced with the Messenger icon.
NOTE: There are chances that you might not see the update messaging option even if your Instagram app is updated. That's because the update is still rolling out. Just keep an eye on the app and update it when cross-messaging is available.
MORE TIPS: