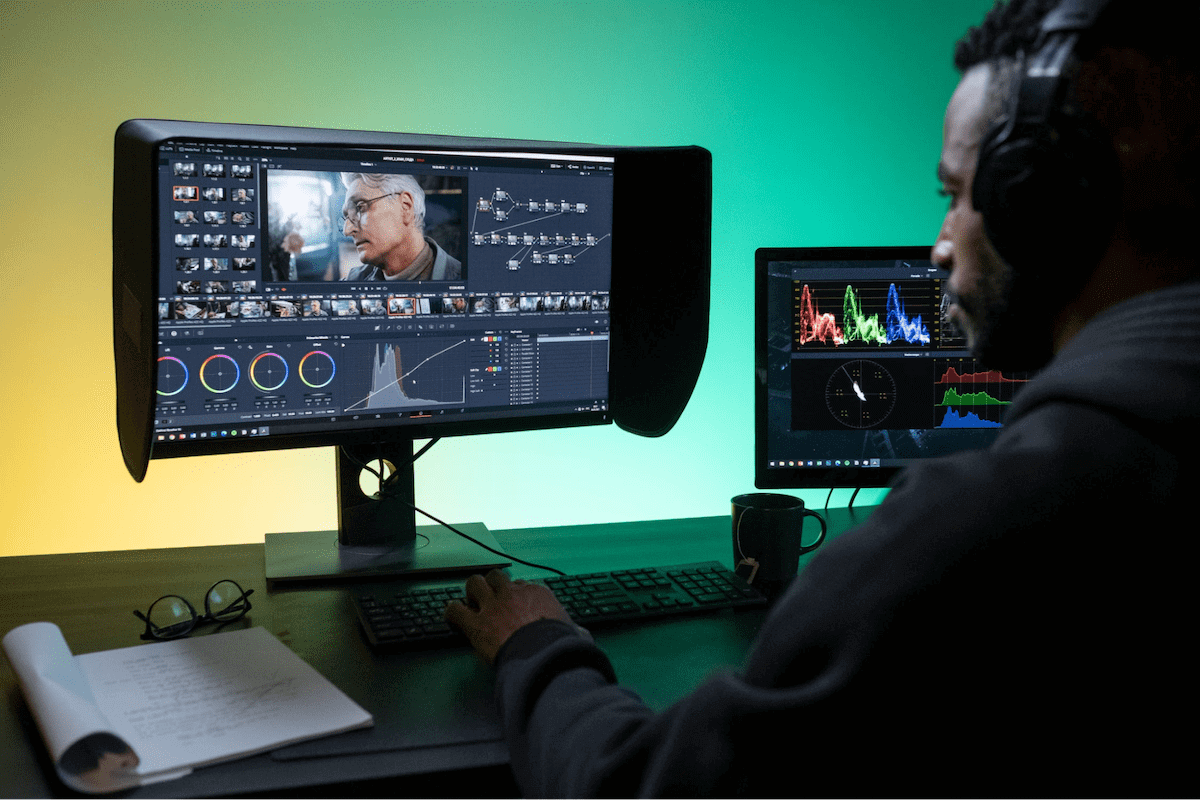 When it comes to making quality videos, many things can go wrong. And if you're not careful about your editing process, those mistakes will show up on screen and ruin your entire project. There are some simple things that beginners do all the time that make their videos less than professional-looking and sometimes even unusable! In this article, we'll discuss a list of common mistakes video creators make and some video editing tips for beginners.
Common Video Editing Mistakes
Creating videos to market your business is really important. You can use video marketing to create Facebook ads, share Reels on Instagram stories, and much more. But if your videos have any of the following editing mistakes, it will make them look unprofessional and could turn off potential customers.
Choosing the wrong software
Choosing the wrong tool is a big mistake for a video editor. It's essential to use the right software because it will make your video editing process easier and more efficient, not to mention that it's going to save you money in the long run.
There are many types of video editing software available in the market today, each with its own set of advantages and disadvantages. Find one that fits your needs perfectly before making any decisions about which one might work best for your project. If there aren't any options available, ask someone to help you through this process.
Making your video too long
Some reasons why people make their videos too long:
They want the audience to know everything about them and their product or service (and maybe even themselves) and in doing so they feel like they require more time than necessary to do this justice.
They want their viewers' attention as much as possible because after all these people are paying money for what they're watching!
Search for amazing video editing tips for your project or work. Make sure you create a video that's not too long. It must be informative and entertaining enough but not to the point of dragging everything for too long. For example, If you're making a commercial, keep it to 30 seconds. If you're making a documentary, keep it at 60 minutes.
Using poor-quality audio
Audio quality is one of the most important aspects of any video production. It's not just about getting a good quality sound but also making sure that you hear sounds good as well. A lot of people make this mistake:
They record their voice using a built-in microphone and then import the recording into their editing software. This is fine if you're just starting and don't have any other equipment. But if you want your videos to sound more professional, you should invest in a good microphone and record your audio separately from your video. This way, you can edit the audio however you want without affecting the quality of the video.
They don't spend enough time practicing before shooting their footage so when they start editing, they're trying to figure out the process on the go. They don't have a clear vision for their project, so they end up with a lot of unusable footage or create a video that looks sloppy and unprofessional. In addition, there's always some trial involved in learning new skills such as this one so don't stress out too much over small mishaps!
Not using three-point editing
Three-point editing is a video editing technique that helps you focus on the most important parts of your video. It involves using three points to mark the beginning, middle, and end of a video. This helps you to avoid wasting time on things that don't matter.
For example, you're making a tutorial video on how to make chocolate chip cookies from scratch. If you want to capture the entire process in only one shot, then using this technique will ensure that viewers will see all aspects of baking these delicious treats from beginning to end.
Filling up your timeline with too many effects
One of the most common video editing mistakes beginners make is overuse effects. This can cause your video to look cluttered and messy, which will distract viewers from what you're trying to say.
Use effects sparingly: The best way to use an effect is when it adds value to your video. When applying an effect, ask yourself if it helps tell a story or makes points clearer than without any visual enhancement at all.
Consider using multiple shots with different types of audio (e.g., background music vs no music) together in one shot; this gives more depth than having just one piece playing throughout the entire clip! Make sure that you're using the best and most comfortable video editing software for creating these effects.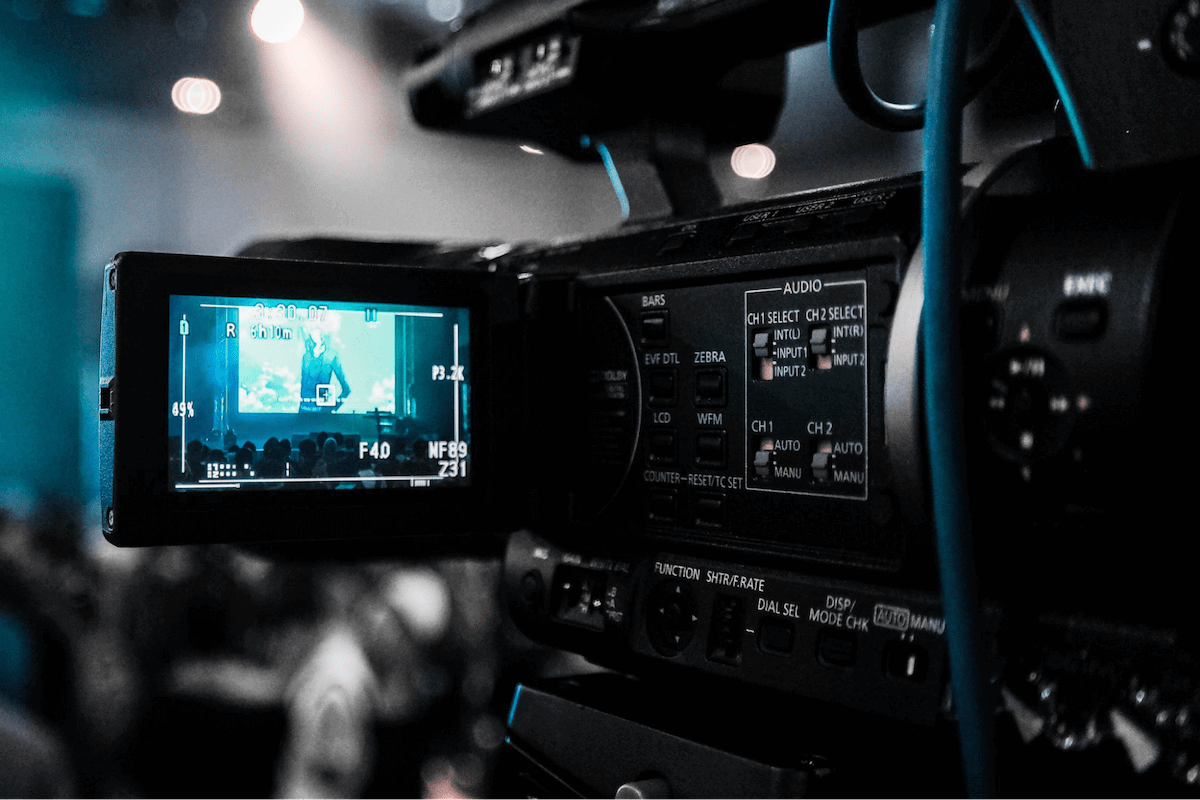 Not optimizing videos before importing
This one is a bit more technical, but it's still important to know. When you export a video from your editing software, make sure that you're using the correct settings. Most software provide a list of presets for different devices and social media platforms. These presets will ensure that your video looks its best when it's uploaded to each respective platform. If you're not sure which one to use, export the video in the highest quality possible and then compress it later.
Leaving transparencies over the entire duration of a video
Transparencies are a special effect that allows you to see through the video to the background. They're often used in commercials and other videos with a lot of movement, but they can also be used for more creative purposes. If you're going to use transparency, make sure that it's only on for a short period of time – leaving it on for the entire video will make your video look unprofessional.
Forgetting to delete unused footage
Another common mistake is forgetting to delete unused clips, titles, and effect layers from the timeline. It's typically a case when the video editing software is too complex to use and navigate. When you're just starting out, getting lost in all the features and buttons can be easy. You can try tools like Shotcut, iMovie, or any iMovie alternative to get the hang of the basics before moving on to more complex ones.
Your viewers will appreciate a clean and well-organized video, so if you don't need a certain clip or layer, get rid of it! It will help you avoid wasting time and resources by keeping track of what's been used already as well as helping you figure out which clips are still needed for a particular scene or sequence.
Filming and editing video in a noisy location
The most common mistake made by beginners is to edit in a noisy location. You can be easily distracted by loud noise or people. Make sure to have a peaceful and comfortable space when editing your film.
In general, you want to make sure that any windscreen or shock mount will protect your microphone from being knocked around too much and, if possible, minimize any ambient noise from getting into your recording as well.
Some people find it helpful to use a windjammer over their microphones when shooting outside. This way they ensure there's no wind at all blowing on them (and therefore no possibility for picking up unwanted noises) while providing some protection against raindrops falling onto the device itself (which could result in damage).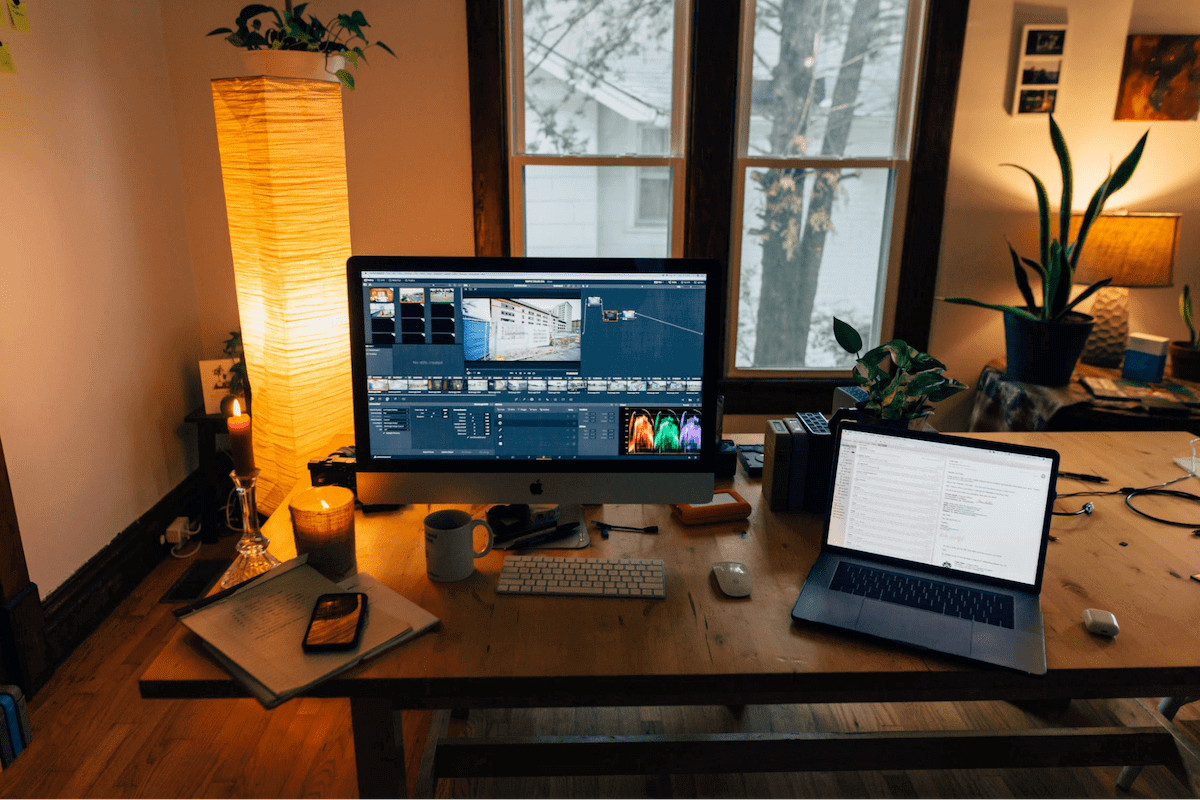 Other editing mistakes
The phrase "video editing" may conjure up images of a person sitting in front of a computer screen, but it's more than just that. Instead, video production is a combination of many skills and techniques that can help you create something amazing.
The most important thing to remember when starting with video editing is to avoid these common mistakes:
Not having enough time for your project or not knowing what kind of footage you'll need for your project (for example, if it's live-action or animation)
Using bad lighting conditions or using too much contrast between light sources and subjects (makes people look unnatural)
Wrap Up
There are many other video editing mistakes that beginners make, but these are some of the most common. To avoid making them, take your time when learning how to use your video editing software, and be sure to double-check your work before exporting the final product. With a little practice, you'll be creating high-quality videos in no time!