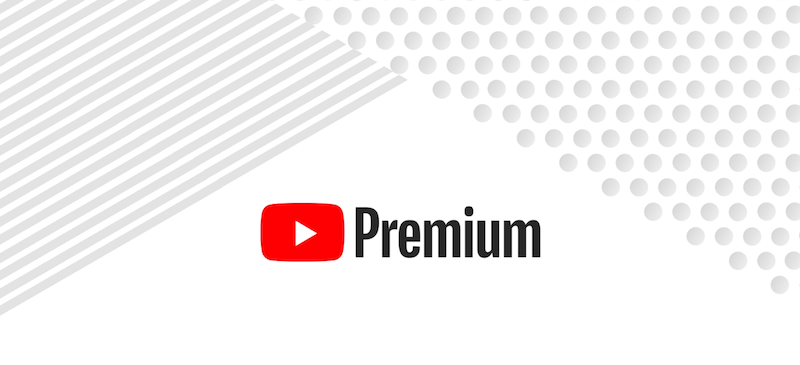 It's been a few months since YouTube Premium made its way to India. To entice users to try out new services, YouTube is offering a 1-month free trial of YouTube Music and YouTube Premium. YouTube Premium membership offers several benefits such as ad-free streaming, the ability to download videos and watch them offline, and background play. Besides, it includes YouTube Originals and YouTube Music Premium subscription that otherwise costs Rs. 99 per month. In India, users can continue with YouTube Premium at just Rs. 129 per month after enjoying a 30-day trial.
However, you need to add a valid payment method (Credit Card or Debit Card) to subscribe for the free trial of YouTube Premium. After the trial period is over, YouTube will automatically renew your subscription. Services like Netflix, Amazon Prime Video, and Apple News Plus also employ a similar approach for trials. In case you don't find the Premium service worthy then you can cancel it anytime. While those explicitly trying it for free may want to cancel it before the renewal due date or else they will be charged monthly.
Methods to Cancel YouTube Premium Subscription
The procedure to cancel YouTube Premium varies significantly for iPhone and Android users. While Android users can easily opt out of the free trial or subscription. On the other hand, if you signed up for YouTube Premium using an iPhone or iPad then your YouTube membership is managed by Apple. Hence, iOS users cannot cancel their subscription from within the YouTube app or website.
On iPhone or iPad
Go to Settings on your iOS device. Under settings, tap "iTunes & App Store". Then tap your Apple ID and select "View Apple ID".
Use Touch ID or enter your password for authentication.
In the Account box, scroll down and open "Subscriptions".
Select YouTube Premium and tap "Cancel Subscription".
Tap Confirm.
Using iTunes (On PC or Mac)
In case you no longer have the Apple device with you then use the below method instead. While Mac users can manage their subscriptions through the App Store or iTunes. Meanwhile, Windows users can download iTunes on their computer to cancel YouTube Premium subscription.
Make sure you have the latest version of iTunes installed.
Open iTunes.
From the iTunes menu bar, click on Account > Sign In.
Sign in with the Apple ID that you used to subscribe to YouTube Premium.
Now click View My Account.
Scroll down to the Settings section on the Account Information page.
Click on Manage to the right of Subscriptions.
Click Edit next to the YouTube subscription.
Then click on "Cancel Subscription". 
Confirm the cancellation by choosing Confirm.
Note: If you end your Premium trial halfway then you can still use the service until the trial ends.
On Android
Open the YouTube app.
Tap your profile picture at the top right.
Select "Paid memberships".
Tap Manage for YouTube Premium.
Now select Cancel membership. Tap continue to cancel.
Alternate Method – Android users can also cancel their membership through the YouTube website.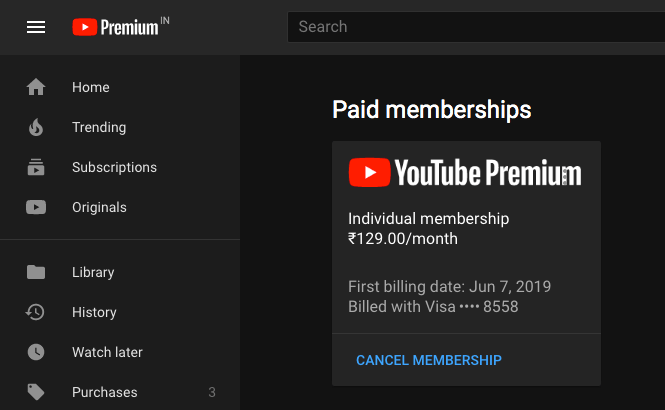 Hope you found this post helpful.