We can't get away with digital transformation as the world is moving towards a digital future. Similar is the case with DVDs that are becoming dated and are being rapidly replaced with digital content. The fact that DVD players are almost extinct now and the absence of DVD drive on modern laptops makes it obvious.
However, a majority of people still have their favourite movies and TV shows stored on DVDs. To make yourself future-ready, the best approach is to backup your DVD collection to ISO or digital files such as MP4 or AVI. By doing so you won't have to worry about scratched DVDs that aren't playable anymore.
Having said that, you cannot backup DVD by simply copying its contents to your hard drive. That's because store-bought DVDs usually have DRM copy protection and region code restriction too. In such a case, you will need a dedicated software to rip a DVD to a playable format like MP4.
WinX DVD Ripper by Digiarty is one such software that makes this transition smooth and easy for end-users. The program offers a fast and effective way to digitize DVDs for playback across different devices including your computer, smartphone, tablet, TV, and media player apps like Plex and Kodi.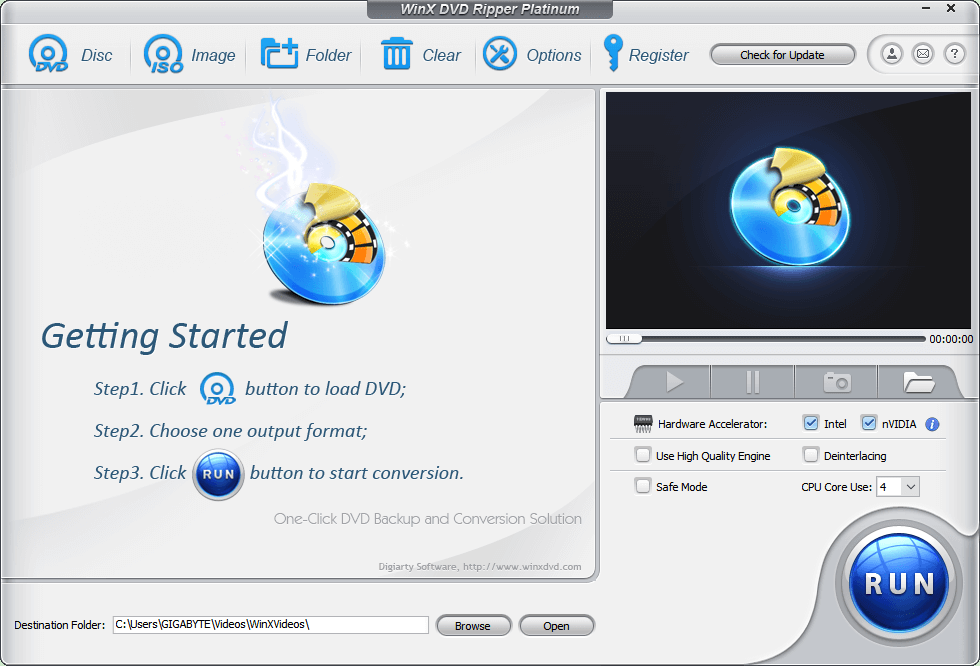 Why choose WinX DVD Ripper?
There are several reasons as to why you should use WinX DVD Ripper to backup your DVDs.
Versatile Disc Support – The software supports almost all types of DVD including newly released, old, damaged, and region DVDs. It's even capable of ripping Disney's 99-title DVDs that can be as big as 40GB in file size. WinX's unique Disney fake checking tech further takes care of the complicated protection to rip DVDs without errors or crashes.
1:1 DVD Copy to ISO or MPEG2 – The DVD Backup feature lets you clone a DVD to an ISO image to backup entire contents of a DVD. You can burn the ISO file later to a new disc to create a copy or mount it as a virtual drive. The ISO image created is an uncompressed digital copy with all the elements intact such as the video and audio tracks, menus, chapters and subtitles.
Moreover, one can merge the titles and create a main title copy as a single MPG video file without quality loss and 5.1 Channel AC3/DTS Dolby audio.
Fast Conversion Speed – Besides the standard hardware encoder and decoder, WinX DVD Ripper utilizes the unique Level-3 hardware acceleration technology. This standout hardware processing tech averts any effect on the image quality and significantly speeds up the processing time. As per the company's claim, a user can back up an entire DVD in just 5 minutes with Level-3 technology.
Supports Multiple Outputs – WinX DVD Ripper supports a lot of widely used output video formats. These include popular formats such as MP4, H.264, HEVC, MPEG, WMV, MKV, MOV, AVI, and FLV. In addition, you can choose from over 350+ preloaded profiles to convert DVD to the desired format that's playable on the iPhone, iPad, Android phones, tablets, PCs, HD TV, gaming consoles and more.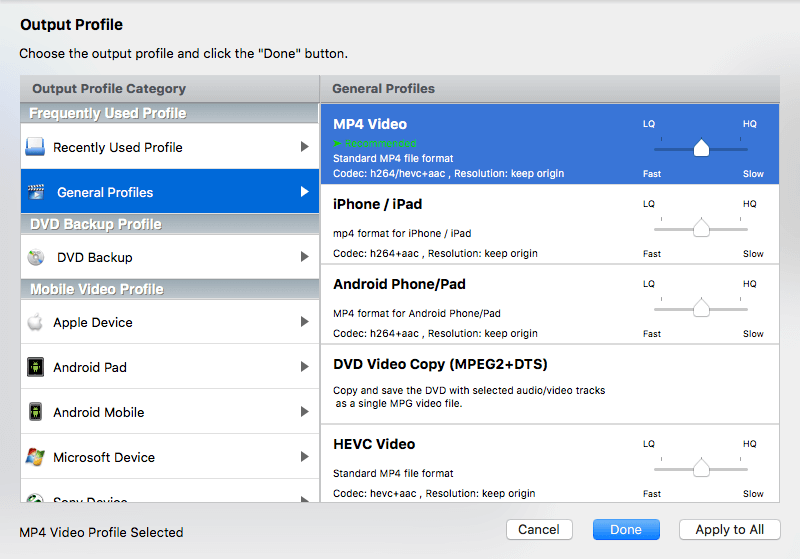 Integrated Editing Tools – The program packs a host of tools to make any edits or adjustments to the output video before ripping. For instance, you can trim a specific portion of a DVD or even crop the screen to get rid of black borders.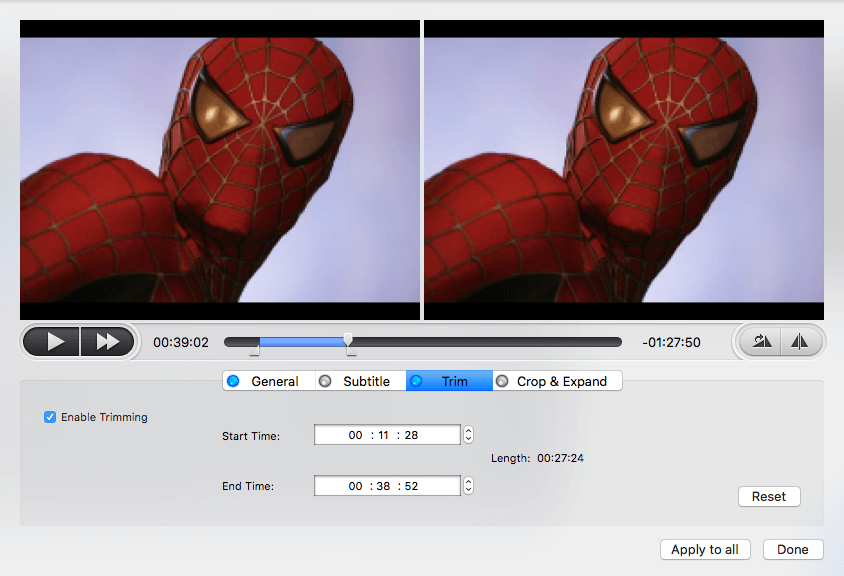 It also lets you disable the subtitles or add an external subtitle. Besides, users have the ability to adjust parameters like video and audio codec, frame rate, resolution, aspect ratio and bitrate.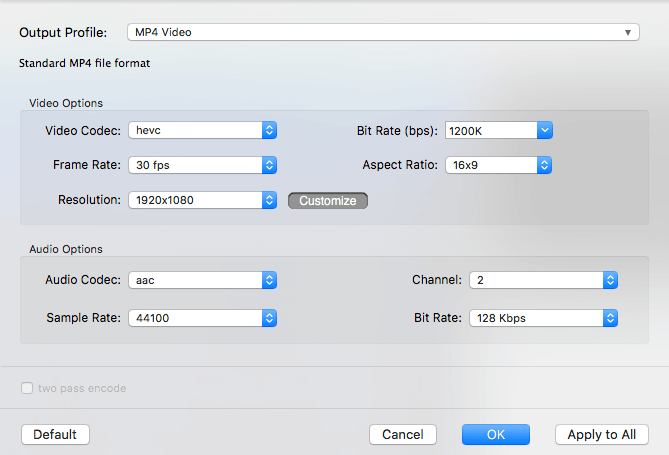 Having discussed all the key features, let's see how one can seamlessly backup DVD to ISO using WinX DVD Ripper Platinum.
How to Backup DVD to ISO with WinX DVD Ripper Platinum
Download the application and install it on your PC or Mac.
Insert the DVD disc. You can use an external DVD drive if your computer or laptop doesn't have one.
Launch WinX DVD Ripper and click the "DVD Disc" button at the upper-left.
Select the Source DVD disc and hit Ok.
In the Output Profile window, click on "DVD Backup" and select "Clone DVD to ISO Image". Then hit Done.
Make sure the "Hardware Encoder" setting is enabled. Optionally, you can enable the 'Use High Quality Engine' and 'Deinterlacing' option if needed.
Choose the destination folder where you want to save the file and click the Run button.
The conversion will start and you can see the remaining time.
Once the process is over, find the created ISO file in the chosen directory.
Pricing – WinX DVD Ripper Platinum is a paid software and its lifetime license for 1 PC costs $29.95. A free edition of WinX DVD Ripper (for Windows) is also available but it lacks prominent features like 1:1 DVD copy and Level-3 hardware acceleration.
RELATED: How to Rip a DVD to MP4 with WinX DVD Ripper Platinum