How to Compress and Create a Zip File of Photos on iPhone and iPad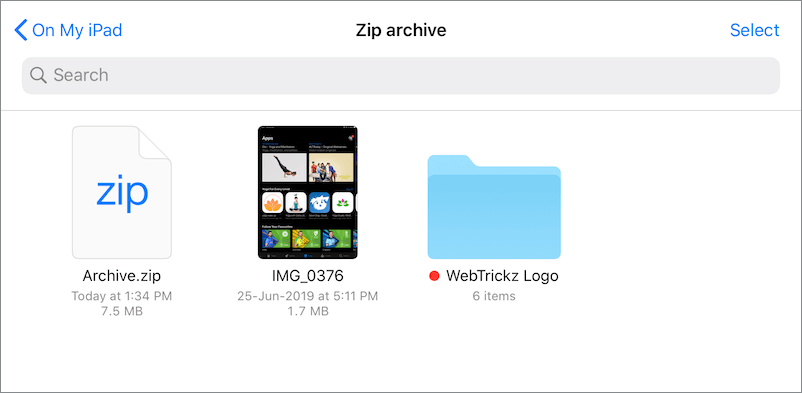 A significant change can be seen in the new Files app that comes with iOS 13 and iPadOS. The updated Files app includes native support for creating zip files on iPhone and iPad, thus eliminating the need to use any third-party apps. Earlier, the app could just unzip files or uncompress a zip archive.
Speaking of a ZIP file, it lets you combine multiple files such as photos, videos and PDFs into a single zipped file. You can easily share the compressed zip file over email and make it easier for the recipient to download several attachments in one go. Moreover, compression usually helps in reducing the original file size, though we didn't notice a significant reduction in the size of files compressed using Files app.
In this article, we will guide you through the steps to make a zip file of photos on your iOS device.
Note: For this, your device should be running either iOS 13 or iPadOS.
How to create a ZIP file of multiple photos on iPhone
Follow the steps below if you want to archive a collection of pictures, videos, or screenshots in a single .zip file.
Open the Photos app on your iPhone or iPad.
Tap the "Photos" tab and select "All Photos" to view all your photos. Alternatively, you can go to "Albums" tab to quickly access your videos, selfies, live photos, screenshots, and screen recordings under "Media Types".
Tap the "Select" option from the top-right corner and select all the media files that you want to compress in Zip format.
Tap the "Share" option, scroll down the share menu and select "Save to Files".
Choose the Save location – Tap "On My iPhone" and select a directory where you want to save the selected items. If you prefer to save the zip file on iCloud then choose "iCloud Drive" instead. Then hit "Save". Tip: You can also create a new folder while saving items to the Files app.
Open the "Files" app.
Tap on "Browse" and select the location and exact directory where you saved the files.
Tap "Select" from the upper-right corner and select the desired files or a complete folder.
Now tap "More" from the bottom-right and select "Compress".
That's it! An "Archive.zip" file will automatically appear in the same location.
Tip: To simply compress a single file or folder, tap and hold the particular file and select "Compress" from the menu. Doing so will create a ZIP archive of the file in the same directory.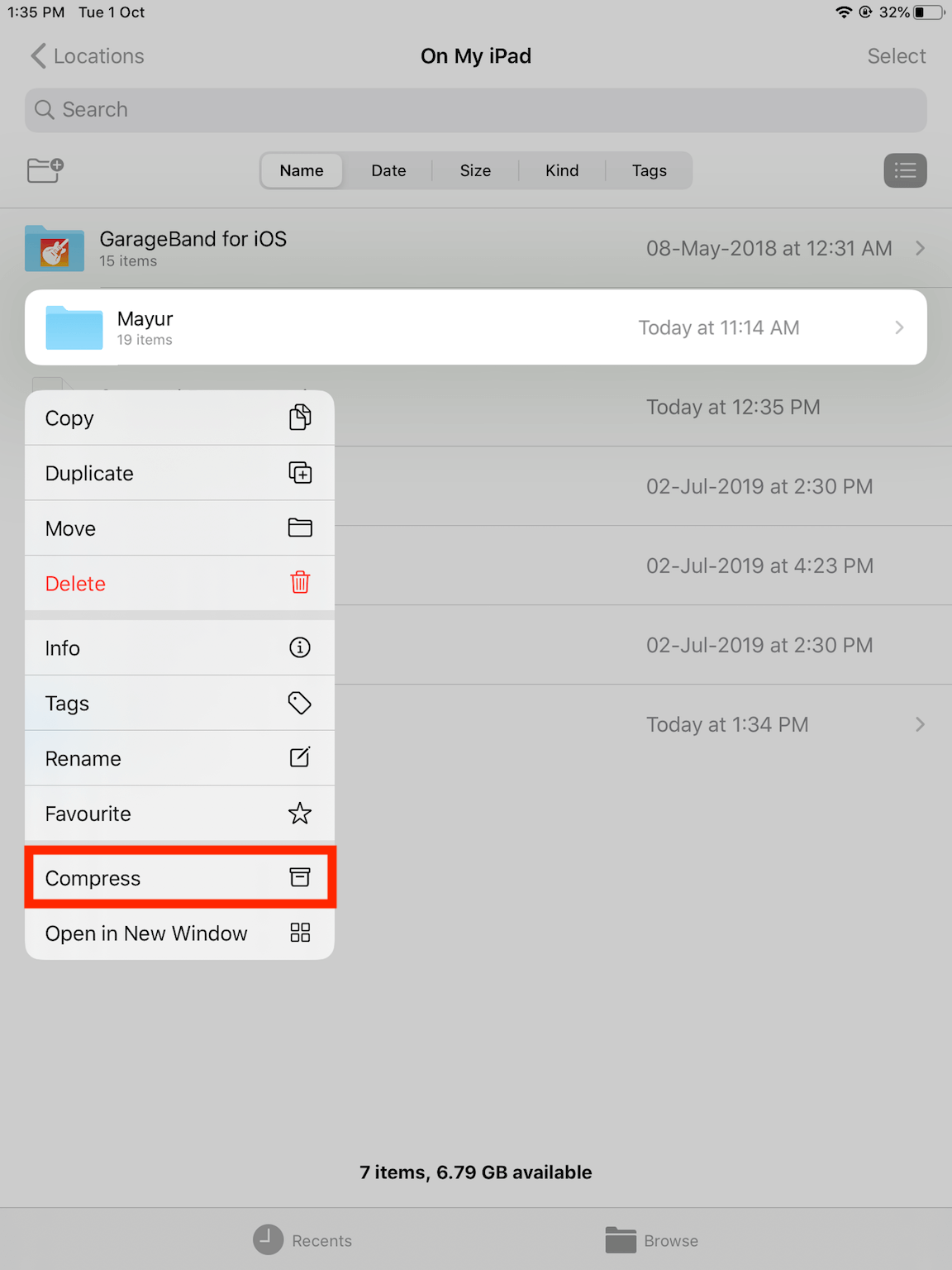 ALSO READ: Scan documents on iPhone and iPad with the Files app
How to open ZIP files on iPhone
If you want to view the contents of a zip file on iPhone then you first need to unzip it. This can be done using the Files app itself and in a single-tap.
To do so, open the Files app and navigate to the location where the Zip file is stored. Now just tap the zip file or folder, doing so will extract it in the same location. Alternatively, you can tap and hold a .zip file and select "Uncompress".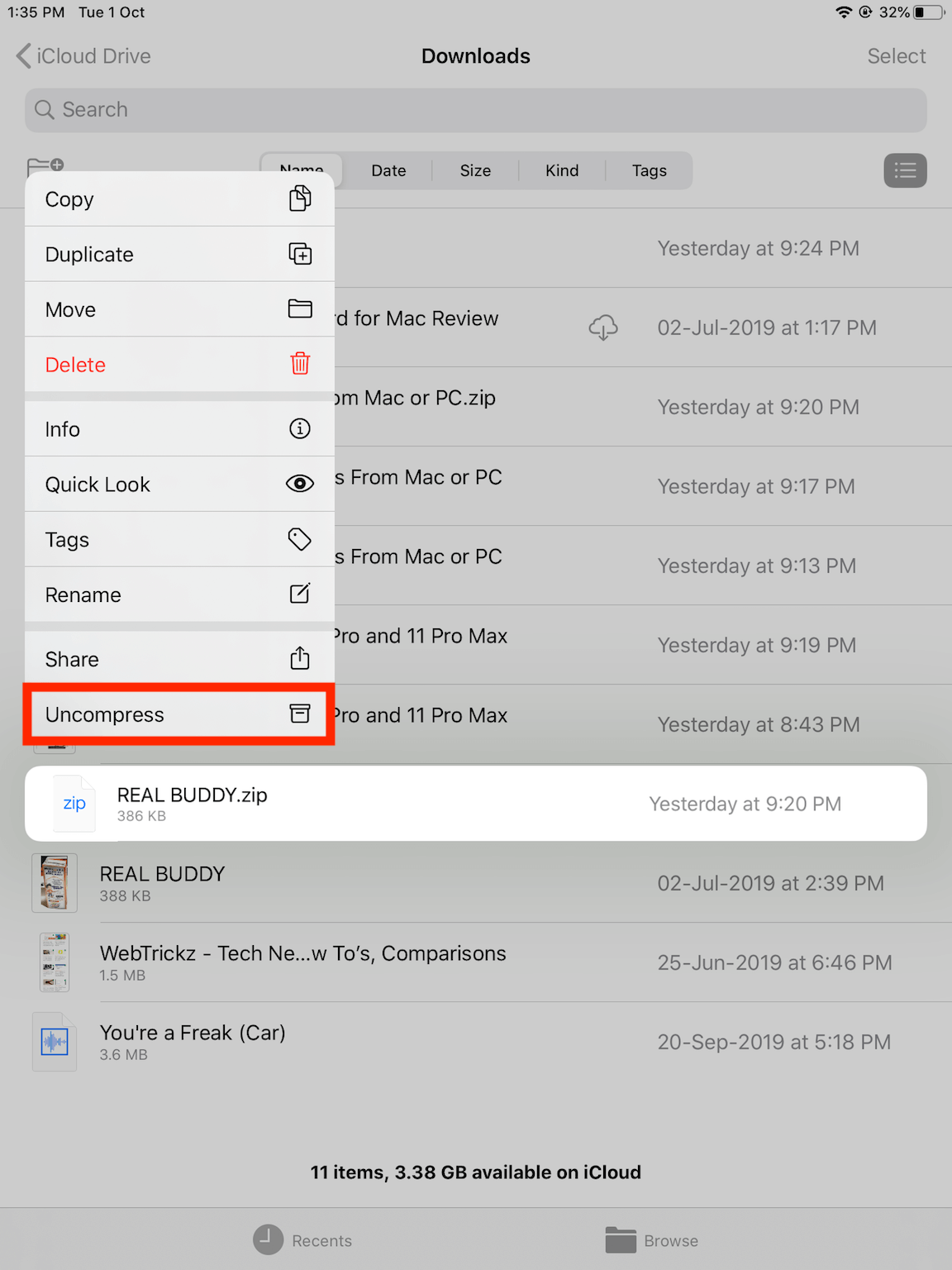 Hope you found this article helpful. Do share your views in the comments section.