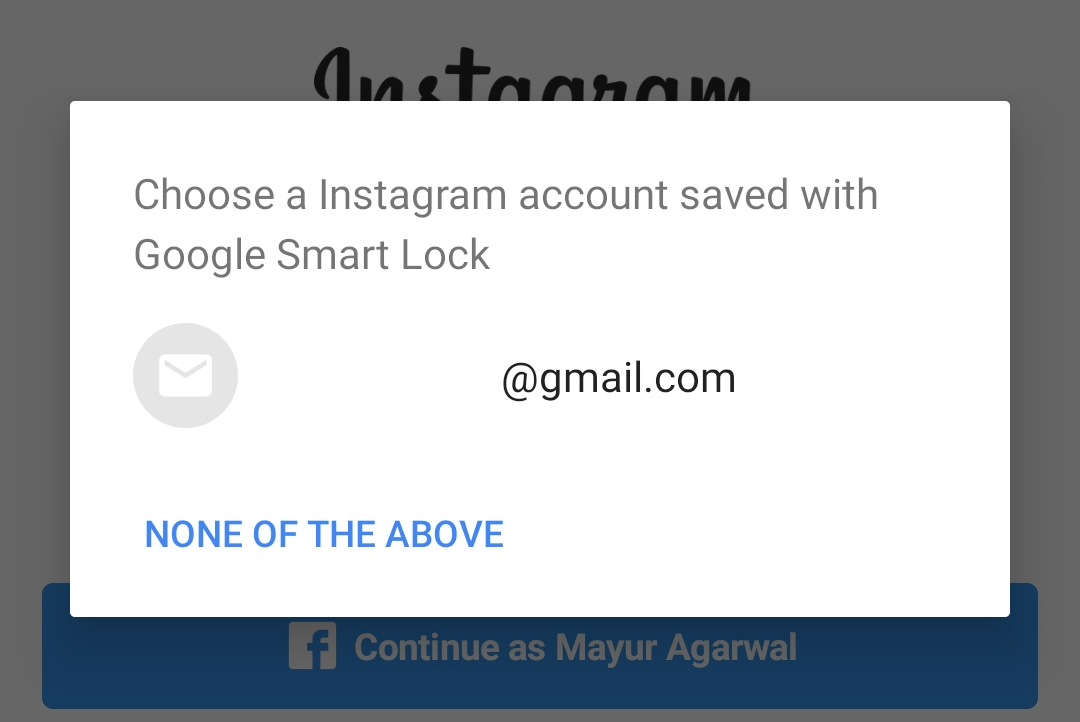 Smart Lock for Passwords is a boon for users who find it difficult to remember the login credentials of various services and apps in use. This super useful feature basically stores and sync your passwords across Chrome and Android devices. Smart Lock also circumvents the need to use a password manager and remembers multiple logins. It securely stores the login information into your Google account. This way users can automatically sign in to apps on a new device with the saved username and password.
That said, some apps like Instagram tend to behave differently with Smart Lock. For instance, several Instagram users are reportedly unable to log in to another account than the one stored by Smart Lock. Such is the case that even after you disable Smart Lock, Instagram logs you back into your original account. This can be really annoying if you want to sign in with a new or different Instagram account.
Without further delay, let's find out how you can disable Smart Lock on Instagram.
Remove Google Smart Lock from Instagram
STEP 1 – Choose not to save the password for Instagram. To do so,
Go to device Settings and select Google.
Scroll down and tap on "Smart Lock for Passwords".
Under Never save, tap the "+ Add app not to be saved" option.
Select Instagram from the list of apps.
Now you won't be prompted to save the password when you log in to Instagram.
ALSO READ: How to Turn Off Like Count on Instagram 2021
STEP 2 – Delete your saved Instagram password
It's highly likely that your Instagram password is already stored in your Google account if you have used the app before. To delete the saved login info,
Navigate to Smart Lock for Passwords.
Under Saved passwords, tap on the "Google Account" link.
Enter your Google account password, if asked.
In the password manager, type Instagram in the search bar.
Select instagram.com and instagr.am, and delete their password.
After completing both the above steps, head back to the Instagram app and log out from the existing account. Now you should be able to log in with a different account without any issues.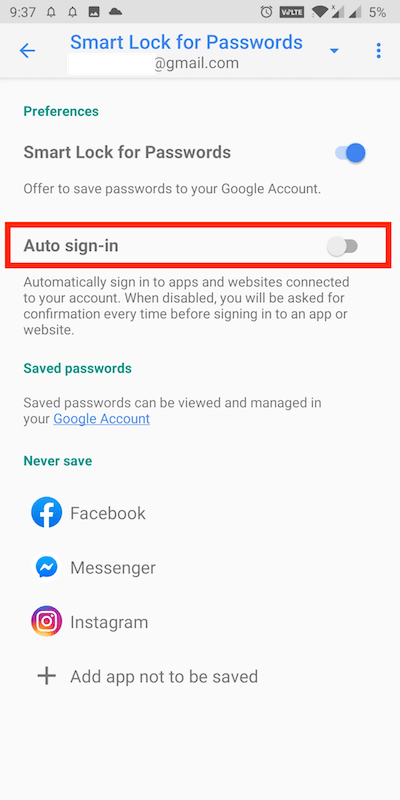 Optionally, you can choose to disable the "Auto sign-in" option altogether. However, the changes will be applied across all the supported apps on your Android device.
ALSO READ: How to View Memories on Instagram