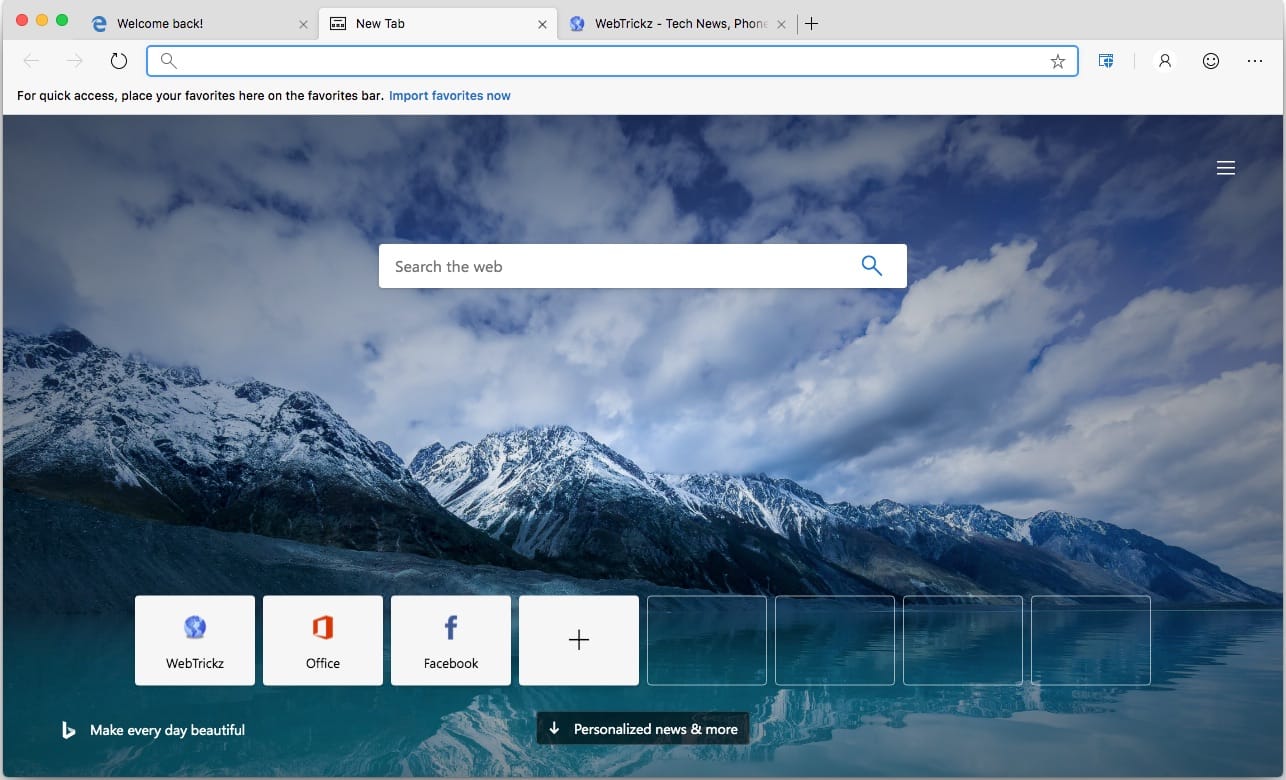 Microsoft has today released the first preview build of its new Chromium-based Edge browser for macOS. The preview builds of Microsoft Edge for Mac are now available through Microsoft Edge Insider Channels. As of now, Microsoft has launched the Canary build of the new Edge for macOS 10.12 and above. That said, a Dev build will be released soon while a public beta will arrive sometime in the future. Those unaware, Canary builds are updated daily whereas Dev builds are updated weekly. A Dev build is, therefore, more stable than Canary. Those interested can also install and try builds from different channels side-by-side.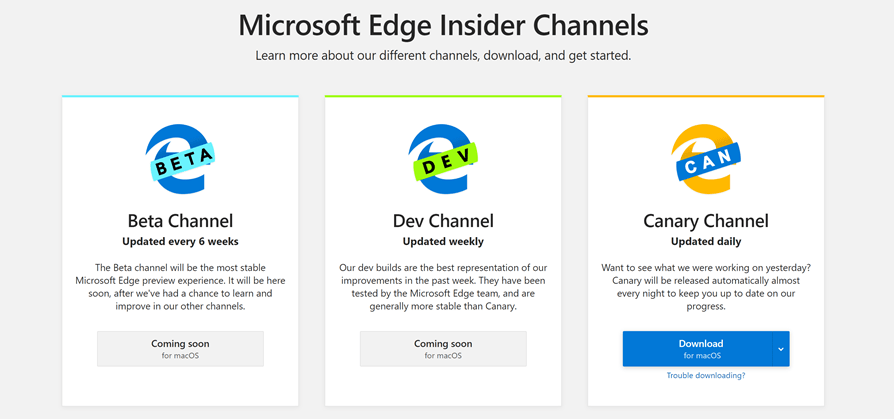 Thankfully, WalkingCat has leaked the direct download links of Microsoft Edge Dev Build 76.0.161.0 for macOS. The links lead to Microsoft servers, hence you don't need to worry about their authenticity.
Edge for Mac 76.0.161.0, Canary https://t.co/4ovVEHnnOU Dev https://t.co/9TYnt90CRv

— WalkingCat (@h0x0d) May 18, 2019
Download Edge Dev Build for Mac [Official Installer]
Download Edge Canary Build [Microsoft Edge Insider]
How to Install Microsoft Edge browser on Mac
To install Edge on macOS, simply download the Dev or Canary build package. Open the .pkg file and simply finish the installation process. Then run Microsoft Edge from the dock.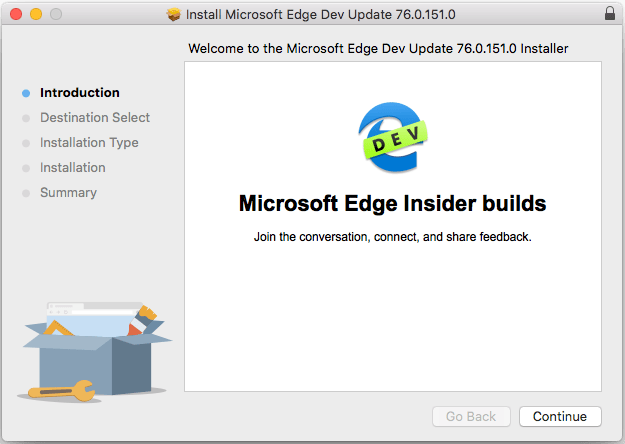 Microsoft Edge for macOS is based on Chromium and offers the same features as found in the Windows version of Edge. However, the user interface and overall look are tailored to match the experience macOS users would expect from it. In addition, it includes Touch Bar integration for website shortcuts, tab switching, and video controls. You will also be able to use trackpad gestures for familiar navigation.
Via [9to5Mac]