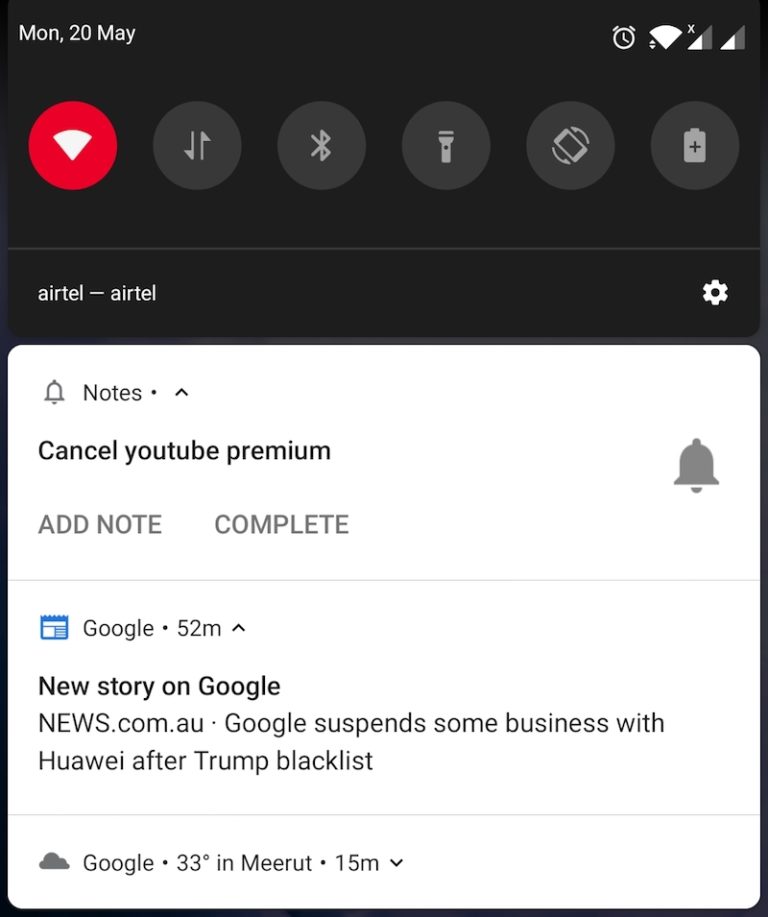 We often see "New story" notifications popping up even if the Google News app isn't installed on our Android device. These news story alerts displayed in the notifications shade are actually triggered by the Google app. As you may be well aware, the Google app comes pre-installed on all Android devices across the globe with China being an exception. The Discover Feed (formerly Google Feed) integrated into the Google app is responsible for these push notifications.
At times, you may find Google news notifications annoying and unnecessary. In such a case, you can simply turn off news notifications from Google. Doing so will stop Google news alerts from showing up in the notifications area as well as the lock screen. Here's how you can do it on Android phones running the latest version of the Google app.
Turn off News story notifications from Google
Open the Google app.
Tap More from the bottom right.
Go to Settings and open Notifications.
Under Other, uncheck the categories from which you do not want to get the notifications. Optionally, you can turn off notifications for Google Assistant too.
That's it! The notifications appearing from various categories such as Sports scores, Stocks, and Topics of interest won't bother you anymore.
ALSO READ: How to Turn off Google Discover Feed
Find which category sent the push notification
You can also figure out the exact category from which a particular notification has originated. To do so, follow the steps below.
Swipe left halfway on the certain new story notification.
Tap the gear icon.
See the parent category. (Topics of interest in this case)
Now head back to the Notifications settings in the Google app.
Simply turn off the notifications from that particular category.
Tip: You can also tap "Stop notifications" from within the notifications shade to quickly stop alerts for that individual category.
RELATED: How can I see what I liked on Google Discover?
How to Stop Google News notifications
On the other hand, if you want to stop notifications from the Google News app then the steps will be different.
Open Google News app.
Tap your profile icon at the top right.
Go to Settings and select Notifications.
Set the intensity to Low if you want to receive fewer notifications.
To completely stop notifications from all categories, turn off the toggle for "Get notifications".
Now you won't receive any kind of notifications from the Google News app. Though you can continue to check the news and other topics of interest from the news app.