TikTok, the infamous video-sharing app was banned in India a week ago. The Madras High Court cited exposure of children to pornographic and other inappropriate content as the reason to ban the app. Following the ban, the TikTok app was removed from the Apple App Store as well as Google Play Store. As a result, new users couldn't download the app while existing users are able to use it like before. Thankfully, the concerned court has lifted the ban from TikTok on April 24. However, the app is still not available for download on Apple's and Google app stores.
ALSO READ: How to get the Bling effect on TikTok
While you can easily download and install TikTok on Android while it's banned by simply sideloading the app's APK. On the other hand, it's not possible to manually install an app on iOS devices such as iPhone and iPad. That's because Apple doesn't allow downloading of apps from third-party platforms. Hence, iOS users only have the option to install an app from the official App Store.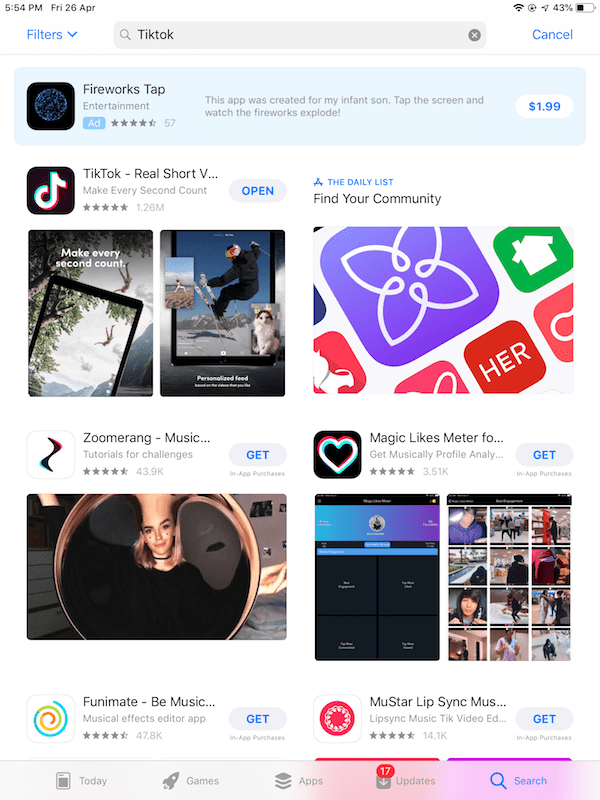 In this article, we will be sharing an easy workaround to bypass the ban and install TikTok on iPhone or iPad in India. Technically, you won't be violating Indian laws and App Store guidelines as the ban from TikTok has been lifted now. Moreover, there is no risk of installing a rogue or adulterated app as you're downloading TikTok from the App Store itself. Here's how you can download TikTok directly on iOS devices after the ban.
How to Download TikTok on iPhone in India from App Store
In this workaround, we will change the region or country of our Apple ID to some other country but India. This will trick the App Store into believing that the user is accessing the store from outside of India. Let's follow the steps below.
Open the App Store on your iPhone or iPad.
Tap your profile picture at the top left.
Under account, tap on your name and email.
Select "Country/Region" from account settings.
Tap the "Change Country or Region" button.
Scroll down and choose the "United States" as your country.
Tap on Agree to accept the terms and conditions.
Select the payment method as "None".
In the billing address, enter a US address such as of Apple or Google. (Refer image)
Tap Next and then Done.
That's it! Search for "Tiktok" on App Store and you will see it listed at the top.
Tap the Get button to install it.
NOTE: If a payment method is already added to your account then it will be removed while changing the country. However, you can re-enter your Credit Card or Debit Card information from India (in step #8) and it will be accepted. Just in case you have any credit balance in your account then you cannot change the country unless you spend your entire balance.
That said, if you switch the country back to India later on then TikTok app will still remain on your device. It will continue to work normally as the app wasn't banned on a server level.
Disclaimer: This article is for informational and educational purposes only. We highly respect the Judiciary System of India and its verdict.