Instagram is used by over one billion people worldwide and allows people to stay connected, informed, and entertained on mobile devices. As desktop and mobile interfaces converge, it may surprise you that there is still no Instagram for Mac.
At least not natively. You can use Instagram on Mac, but parent-company Meta has still not released an official Instagram desktop app for Mac. Doing so would make uploading high-quality Instagram content so much easier. Being able to post to Instagram from Mac would give users access to professional-grade image editing software and a direct route to uploading incredible imagery. Still, we're relegated to small screens.
With the Instagram app missing on Mac, others have taken up the challenge. In this article, we'll introduce you to an unofficial Instagram app for Mac to view and post content. Besides, we share a bunch of interesting apps to enhance your Instagram experience on a Mac. Let's take a look!
Disclosure: This article has been published in collaboration with Setapp.
SnapMotion and Downie to create quality videos for Instagram
High-quality content will get others to stop scrolling past you mindlessly. Just keep in mind while unique content is always best, it's more important it's the best quality. It doesn't always have to be yours. Sometimes, a movie scene or other professionally made content says everything you want to, just better.
Downie allows you to download YouTube, Facebook, Vimeo, and other Instagram videos right to your Mac. It's the best Instagram video downloader you can get for your Mac, and no official Instagram app for Macbook would ever allow you to download content as Downie can.
Downloading with Downie is simple, too. There are browser extensions for Chrome, Safari, and Firefox, or you can use the native Downie search feature to find just what you're looking for. There's also an option to copy-paste a URL right into Downie for fast, easy downloading. You can download multiple videos at once, too!
Downie doesn't throttle you, either. You'll be able to download content up to 4K resolution, and you can choose to download the entire MP4 file or just the audio from a file you found online. Downie might be the handiest tool ever to download Instagram Reels audio.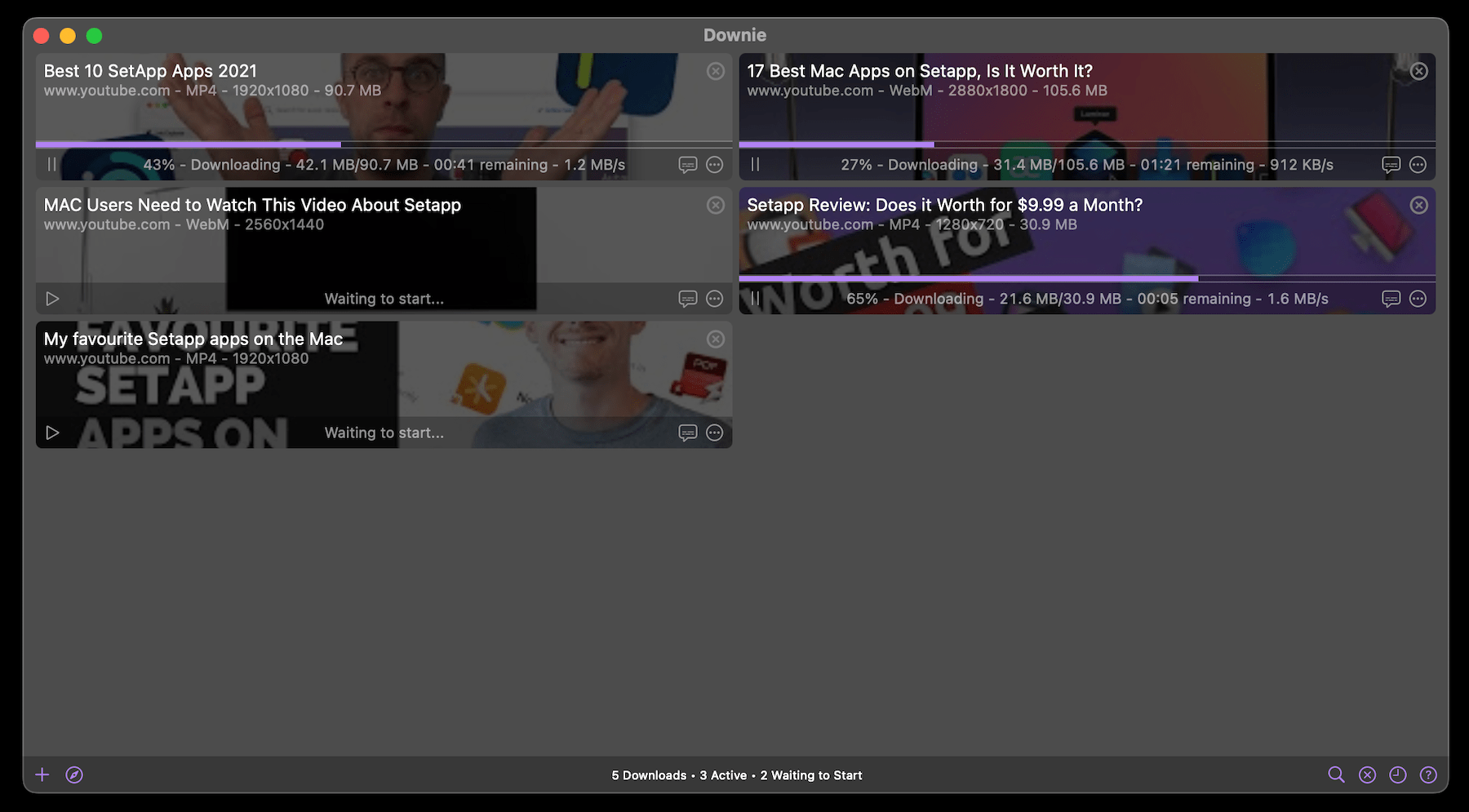 Sometimes, you want to capture still images from videos you make and post those photos on Instagram. Maybe you went hiking or skydiving, or just walked through a new city and you want to share the experience. That's when you need SnapMotion.
SnapMotion lets you open video up to 8K resolution and capture still images. No more trying to pause at the right moment and take a screenshot – SnapMotion copies actual video frames and saves them as photos. If you want to know how to make a Reel with photos that truly stand out, it's with apps like SnapMotion.
As you're watching a video, simply click the blue "capture" button in SnapMotion to grab a proper still image frame from the video. The app saves images directly on your Mac. The app also has batch image capture for larger projects and helps you create GIFs or MP4s out of the images you capture. If you want to really stand out, SnapMotion lets you flip and rotate video to capture stills in a completely different perspective!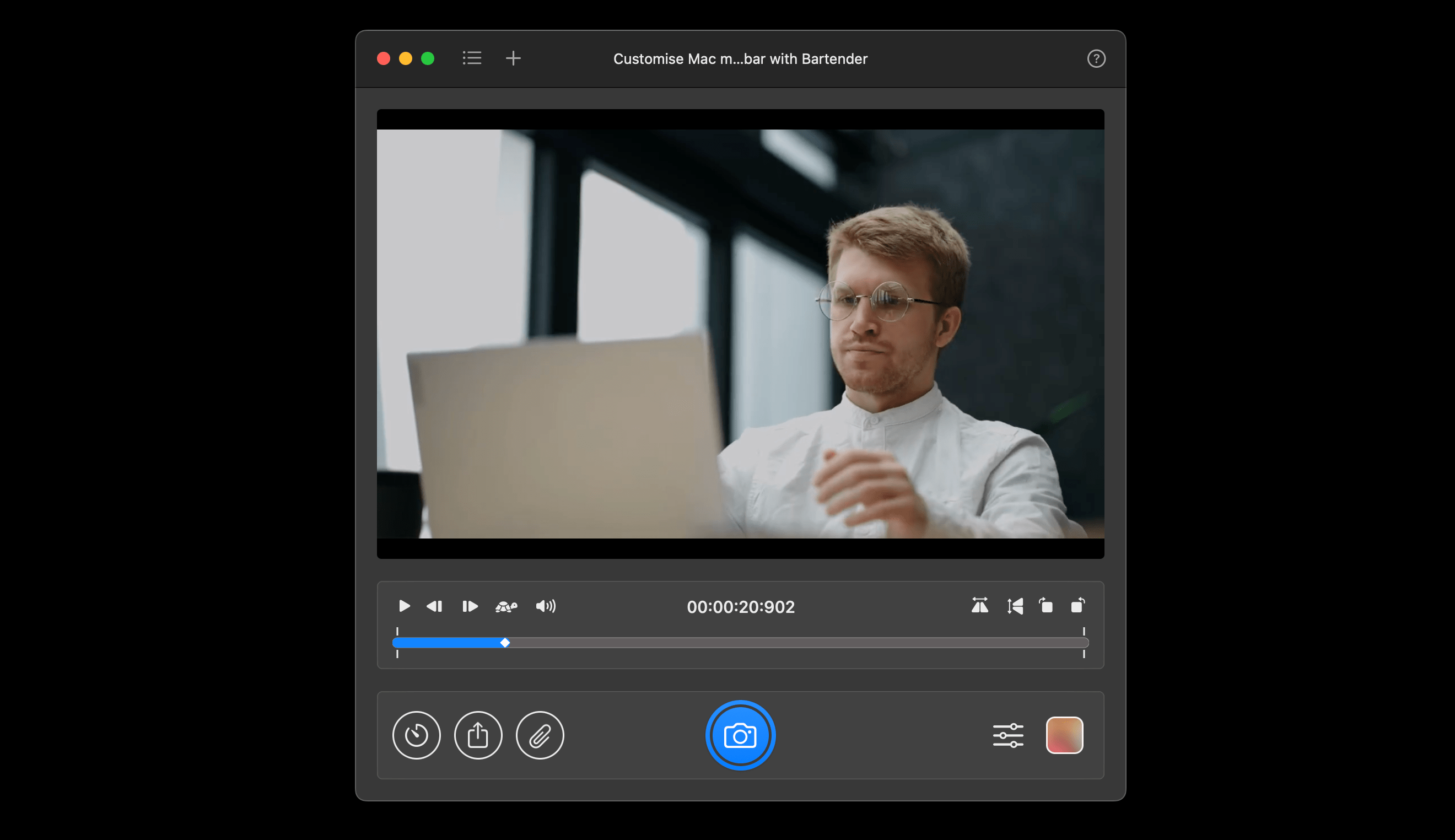 Gemini to keep your content organized on Mac
When you grab images from a video in bulk, you'll end up with a lot of pictures that are similar. And each of those image files takes up space on your Mac. Why waste precious onboard storage with tons of images you don't really need?
Once you have the perfect still image from a video, there's no point in keeping the others around.
Gemini for Mac is the absolute best duplicate file finder around. It finds images that are the same or even similar and offers to delete them for you. The app scans your entire Mac for files and images that are similar so you can discard what's no longer relevant or necessary to you.
Gemini's powerful artificially intelligence machine learning engine learns your preferences, too. If you continue to tell Gemini you want to keep files it deems duplicate, it will stop recommending them for removal. Should you accidentally delete files you need, Gemini has a safe recovery mode for recently deleted files that restores them to their original spot.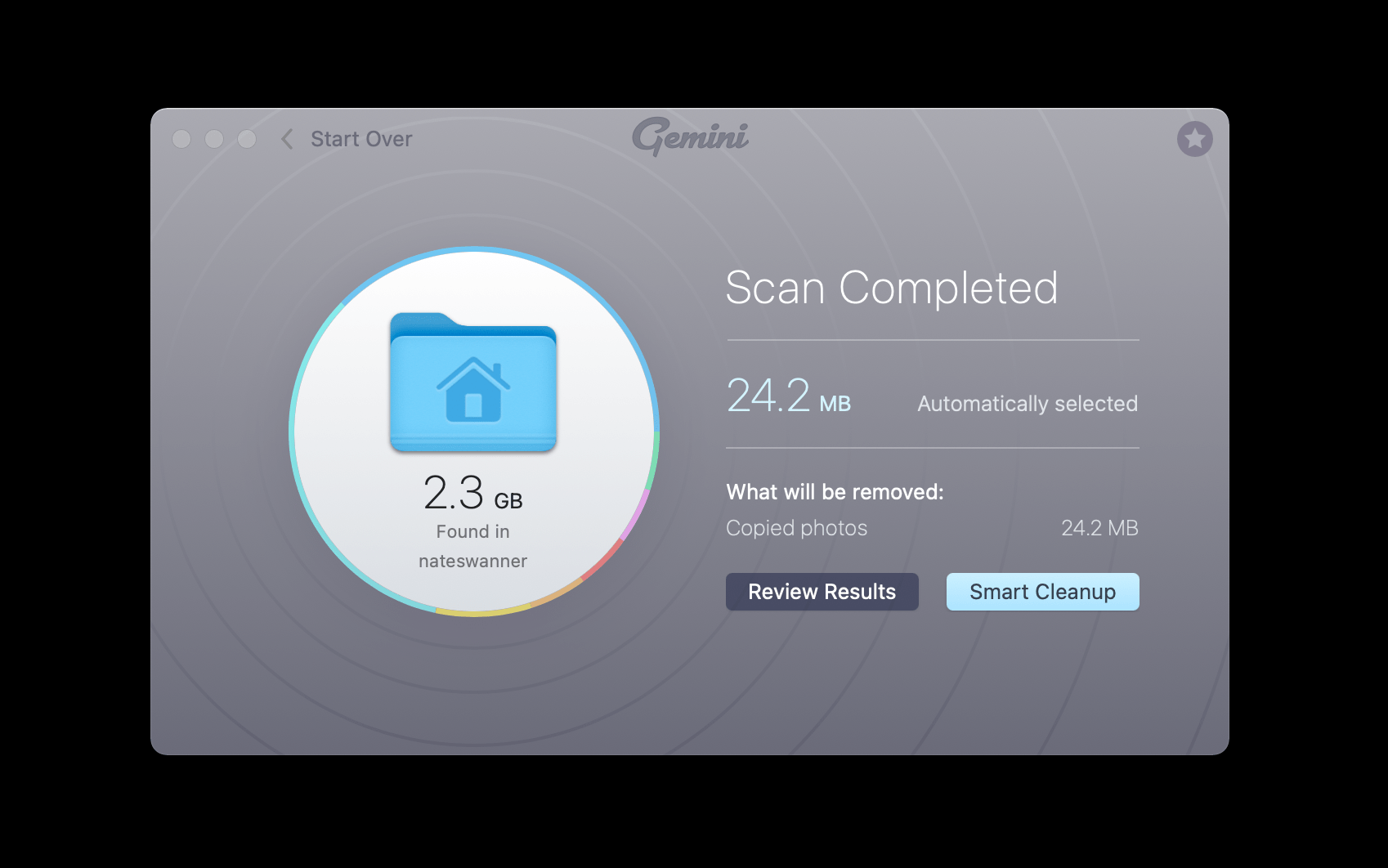 Grids to help you manage your Instagram account from Mac (or just scroll through)
You can sign up for Instagram on Mac, and you can use Instagram's web version to post from your Mac, but there's no Instagram app for Mac. Using the web to post to Instagram is an option, but it's not that great. Meta puts all its effort into the mobile experience for Instagram.
If you want to add a simple, straightforward Instagram post, the web is fine. As we've noted, popular and resonant Instagram accounts post videos, images, Reels, and Stories. You can't do all of that on the web.
Grids is a much better Instagram experience for the Mac. Because it's a native app and not web-based, Grids has the ability to post Reels and Stories to your Instagram account. You'll really like that it has a grid layout, taking advantage of the landscape screen on your Mac and allowing you to view more posts in less time, too.
Those with more than one Instagram account can switch between them with ease, which is great for those who manage personal and business accounts. You can direct message, customize the layout to suit your needs, view posts chronologically, and interact with posts in the same way you can on your iPhone!
If you want the same Instagram experience on your Mac as you can find on your mobile device, Grids is it.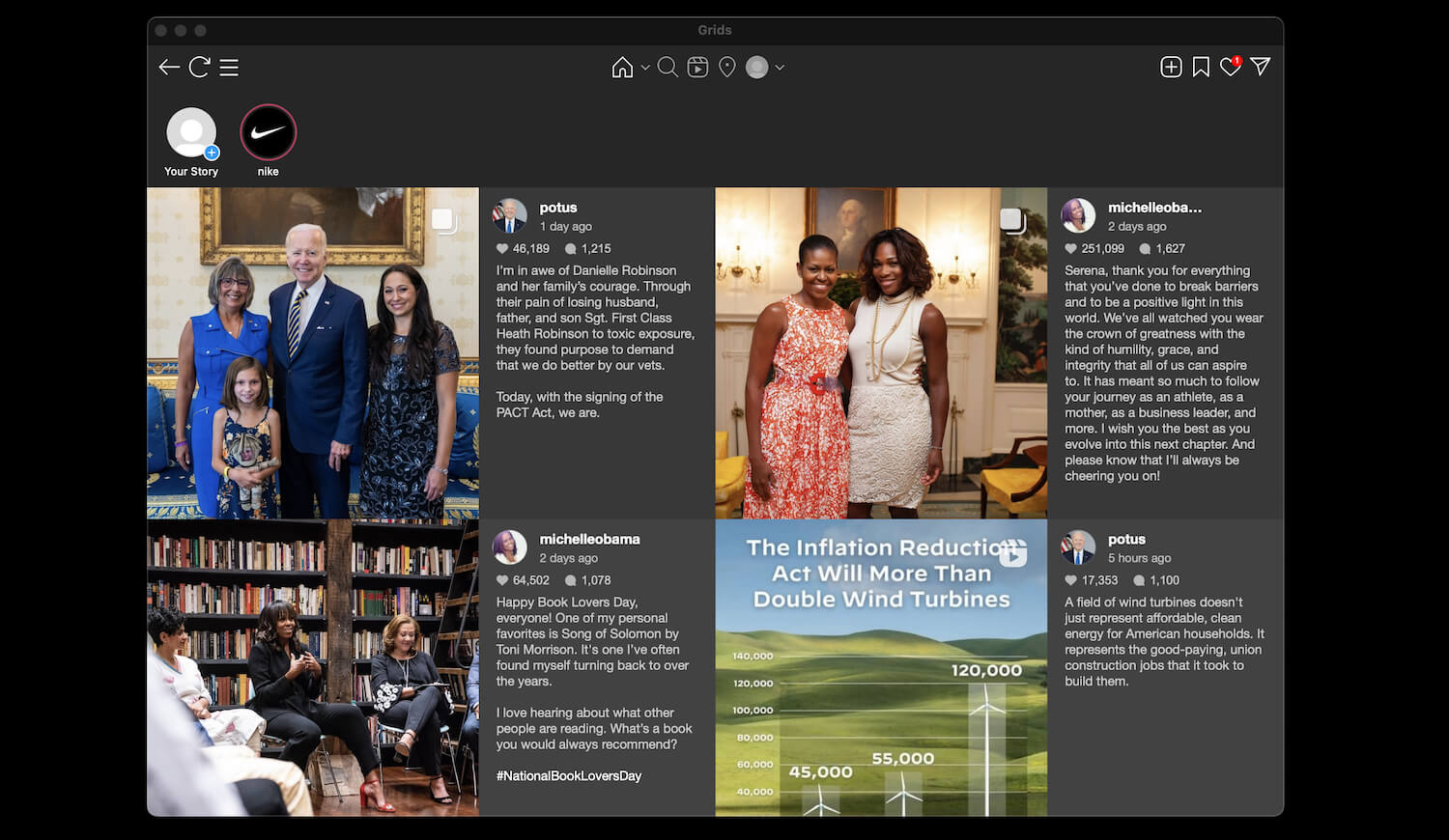 AnyTrans to help add music to your Instagram posts
Adding music to an Instagram post isn't easy. It's especially difficult on a phone, where syncing music to videos or image montages is much harder on mobile video editing software. The small screen just doesn't help.
A better way forward is to take full advantage of the desktop-class software available on the Mac along with its naturally larger screen. No more fussing with iMovie or other editing software on the tiny screen.
Still, you might have audio files stored on your iPhone and no way to get them onto your Mac. What can you do?
AnyTrans is an app for your Mac and iPhone that lets you sync files across both devices, just like you used to be able to with iTunes. It's fast, simple, and syncs your iPhone to the Mac completely.
If you don't want a full backup, just select the file types you want to sync. AnyTrans is the best way to get music files from your iPhone to a Mac. Simply connect your iPhone to a Mac with a Lightning cable, open AnyTrans, and choose what files you want to import.
From there, all you have to do is edit your video, GIF, or image montage and add the music file you imported! And if you don't already have a file you want to use, AnyTrans lets you download media files from over 900 websites.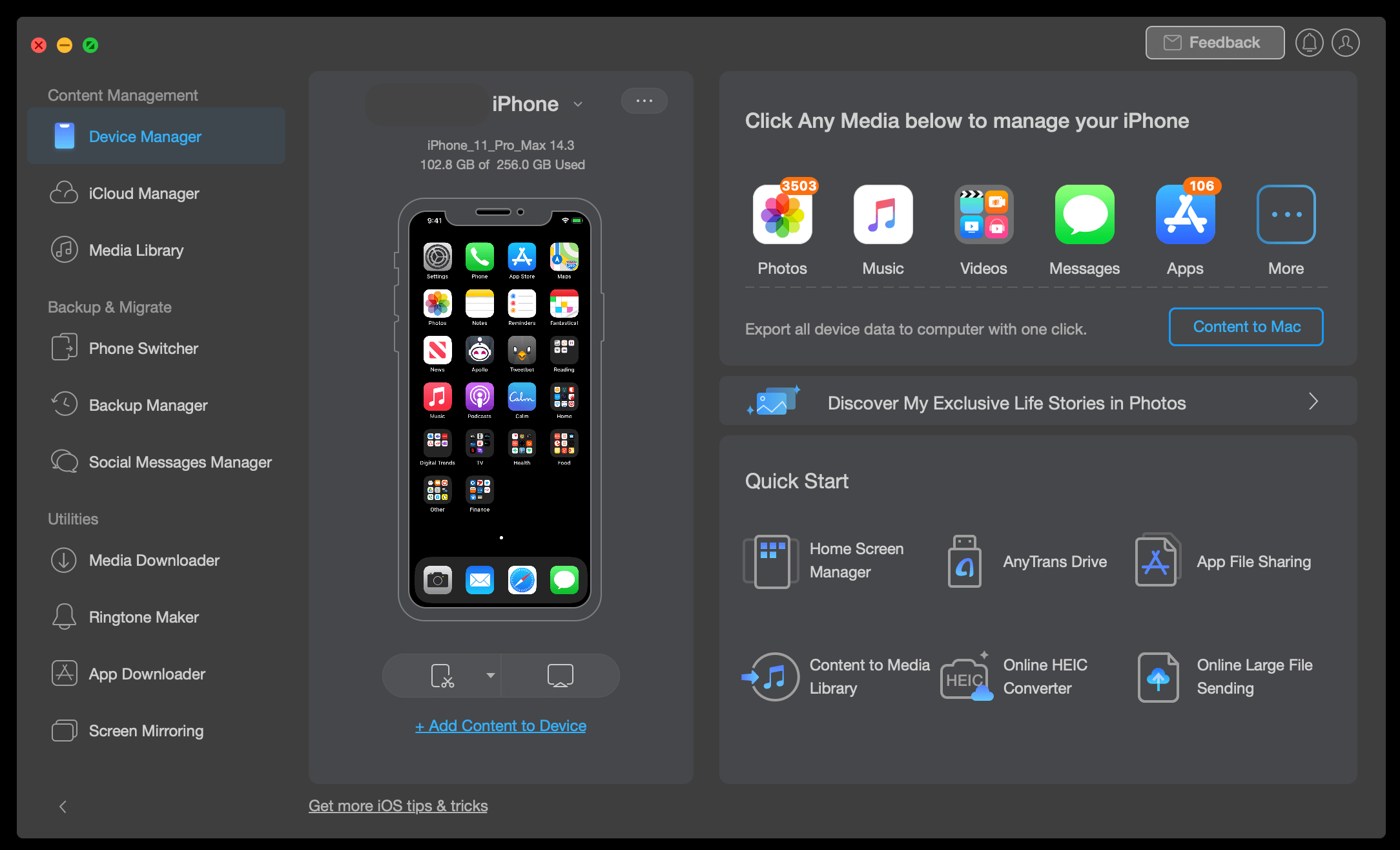 Conclusion
Meta may never give us a proper Instagram app for Mac, and that's okay. Grids is a sensational replacement, possibly better than anything Meta could make anyway.
Finding media has never been easier than with Downie, and SnapMotion makes grabbing still images from videos a breeze. Gemini deletes unnecessary files to keep your Mac memory clean while AnyTrans brings all of your important mobile files to the Mac.
It's a powerful suite of apps you'll be able to try for free during your 7-day trial of Setapp, the world's most complete catalog of Mac productivity apps. Along with the five apps mentioned here, you can try over 200 other native Mac apps for free with your free week-long trial of Setapp.
Discover the suite of apps that meets your needs, no matter what your workflow is like. Setapp can help simplify and enhance anyone's needs, so why wait? Give Setapp a try now!