Fix subtitles not working in Windows 7 Media Player 12

While playing movies in Windows 7 Windows Media Player 12, I noticed that subtitles were not working in it though they were showing fine in VLC player.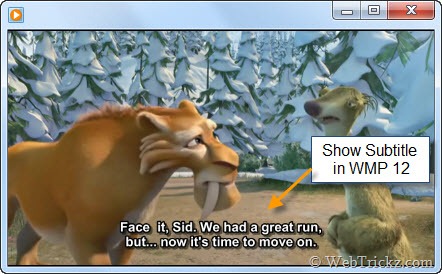 I've found a simple way to fix this issue without modifying any Windows file. Just download and install DirectVobSub (VSFilter) to display subtitle. Using it, you can also set the text size, color and placement displayed while playing movies.
Download DirectVobSub (393 KB)
Note: A correct subtitle (SRT) file must be there in movie folder to show its subtitle. You can download subtitle for Internet movies @ subscene.com