We recently shared CSMenu which provides you XP like Classic Start menu in Windows 7 & Vista. Here is another new tool that adds some missing features to Windows 7 & Vista like a classic start menu and a classic toolbar in Windows Explorer.
Classic Shell is a free utility that lets you get back the classic start menu and classic toolbar. It includes the option to install both Classic Start Menu and Classic Explorer.
Advanced features:
Drag and drop to let you organize your applications
It does not disable the original start menu in Windows. You can access it by Shift+Click on the start button
Translated in 35 languages, including Right-to-left support for Arabic and Hebrew
The tool has support for skins, including additional 3rd party skins.
Available for 32 and 64-bit OS
Classic Start Menu – Adds XP like classic start menu without disabling the original one.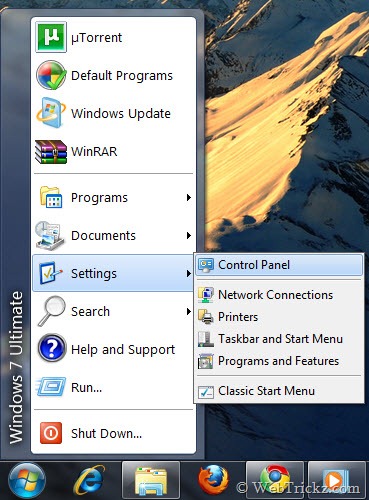 Classic Explorer is included in the Classic Shell installer and comes in handy for most users. It adds a toolbar to Windows Explorer (similar to XP) for some common operations (Go to the parent folder, Cut, Copy, Paste, Delete, Properties).

It also has options for customizing the folder panel to look more like the Windows XP version or to not fade the expand buttons.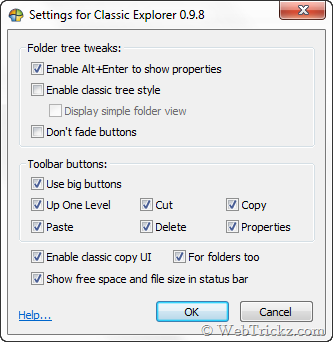 To enable the classic toolbar, open Windows Explorer. Click Organize > Layout and check the Menu Bar option. Now close explorer and reopen it. Right-click on the menu bar and select "Classic Explorer Bar" to show the toolbar.