Hidden Files Viewer is a small and portable tool which can show you hidden and dangerous files residing inside your Pen drives. This tool is intended for users visiting frequently to Internet cafes and have their thumb/flash drives riddled with viruses.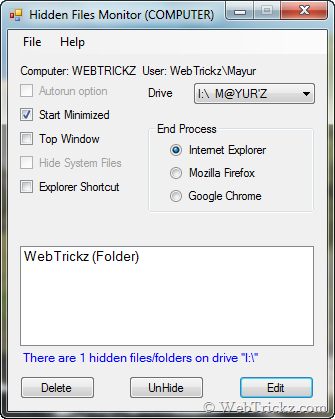 This is mainly for installation on any USB drive but can also be run from the computer.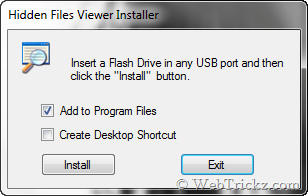 You can view the hidden files, unhide or delete them. It has the ability to close the current browser and keeps a permanent watch on USB drives for the arrival of the inevitable hidden viruses. Can be used on Windows Vista and 7.
Download Hidden Files Viewer