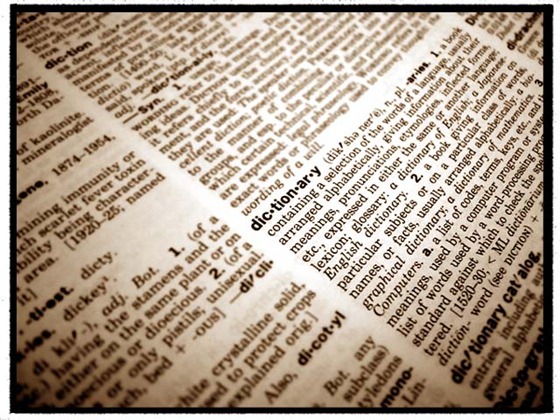 I am a fan of e-books and that is one of the many reasons why I prefer Mac over Windows. One of the best features in Mac OS X is their universal dictionary. Just select a word anywhere and press command-control-D to get its meaning. In search of similar software for Windows, I found WordWeb.
WordWeb is a powerful, lightweight (takes around 2MB RAM) and must-have tool for an (e)book-worm. The many of it's best features are:
Shortcut – Just press control and right-click on any word to get the meaning and thesaurus (this can be customized too).
Universal Dictionary – You can use it with anything including Adobe Reader, web-pages, Media Player (for lyrics) etc.
Offline – It works offline also, just in case you require it on your office computer which does not have a net connection, or in classes during lectures.
Web Reference – It also provides the web-reference in case you prefer Wiki-Dictionary over others.
FREE – and above all, WordWeb is FREE :D.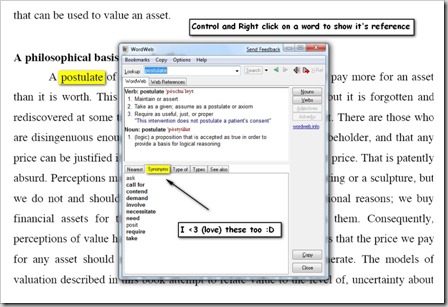 So next time you are reading an e-book, don't look for the handbook dictionary, just press Ctrl and Right Click on the word :D.
This article is written by our co-author Pratyush Mittal, who writes @ FuLLy-FaLtOo.com