You can use Footnotes to provide references, additional information or citations to the main text in a document. Popular sites like Wikipedia, Quora, and Forbes use them and in several cases require adding footnotes to support the information provided in the main document. Footnotes are also necessary if you want to write an essay, a scientific research paper, homework or a project for your school work.
Example of a footnote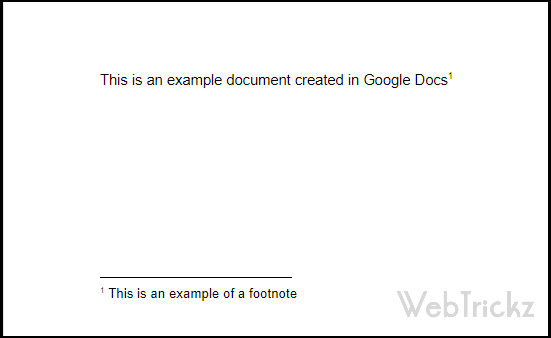 How to Add Footnotes in Google Docs
Sign in to Google Docs using your Google Account username and password.
Select the document you want to add footnotes in or create a new document for that purpose.
Place the insertion point at the end of the word or the sentence you want to add a footnote about.
Now, there are two ways to add a footnote in Google Docs, we will explain them below.
1) On the menu toolbar, click on Insert and then select Footnote.2) Alternatively, use the Ctrl+Alt+F (in Windows) shortcut to insert a Footnote directly.
You can now edit the footnote to your liking. You can add links or just plain text here. Footnotes support most of the formatting supported in the body part of the document.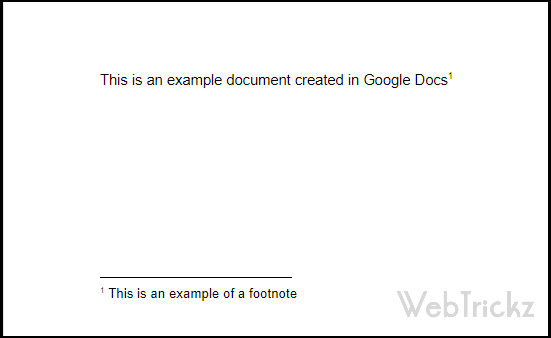 Things to note:
These footnotes will retain across editors since Google uses an open standard supported by other editors like Microsoft Word, OpenOffice, LibreOffice, WordPress editor, Blogger, etc.
Footnotes will parse at the end of every page they are used to reference something, so use them judiciously.