Google will be introducing a completely new interface for Adsense which is currently in the beta stage. If you're eager to get your hands on the new Adsense design, then you should request an invitation by filing a small request form.
The new AdSense interface offers features such as more detailed reports with graphs and the ability to complete common actions in bulk, and more accessible tips and help.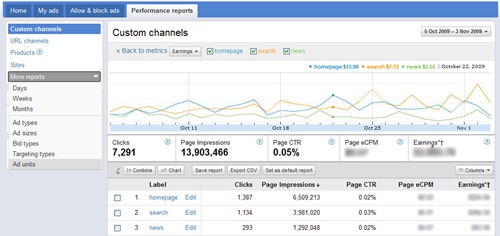 To apply, just fill out this interest form, and they may be able to include you in the beta test of the new interface. Make sure to apply only if your account's display language is English, French, Italian, German, Spanish, or Japanese.
There will be an option to return to the old Adsense interface at the top right corner of the page.
Note: This is a limited beta test and they won't be able to send invitations to all publishers yet but will try to accommodate as many requests as possible.