Internet Explorer 8 shows tab preview in taskbar for all the tabs opened in it on Windows 7. This feature can be annoying for most users like me. Certainly, IE8 holds a 1-click easy option to turn off this feature.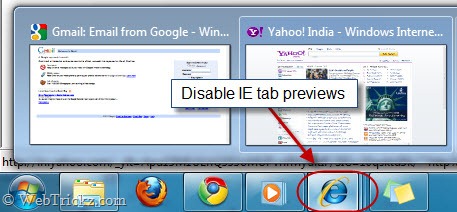 To disable IE tab previews in taskbar, just open Internet Explorer > Tools > Internet Options. Open settings for 'Tabs' and uncheck the box saying 'Show previews for individual tabs in the taskbar'. Click Ok and restart IE for letting changes to take effect.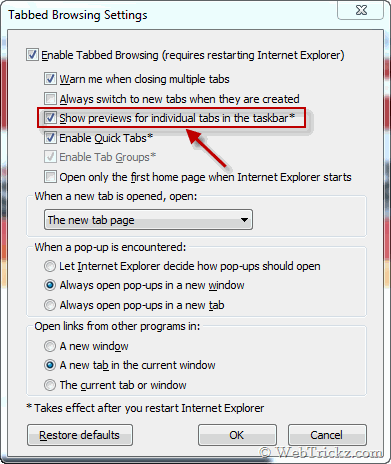 Now you will see only a single preview of the active tab running in IE.