Just got yourself a brand new iPhone 13 and were shocked to see no charger in the box? This shouldn't come as a surprise though unless you're living under a rock. With the launch of the iPhone 12, Apple has started shipping newer iPhones without a power adapter and EarPods. This also applies to the new slot of devices including iPhone 13, iPhone 12, iPhone 11, and iPhone SE. Hence, every iPhone 13 now comes with a single accessory, i.e. a USB-C to Lightning cable with fast charging support.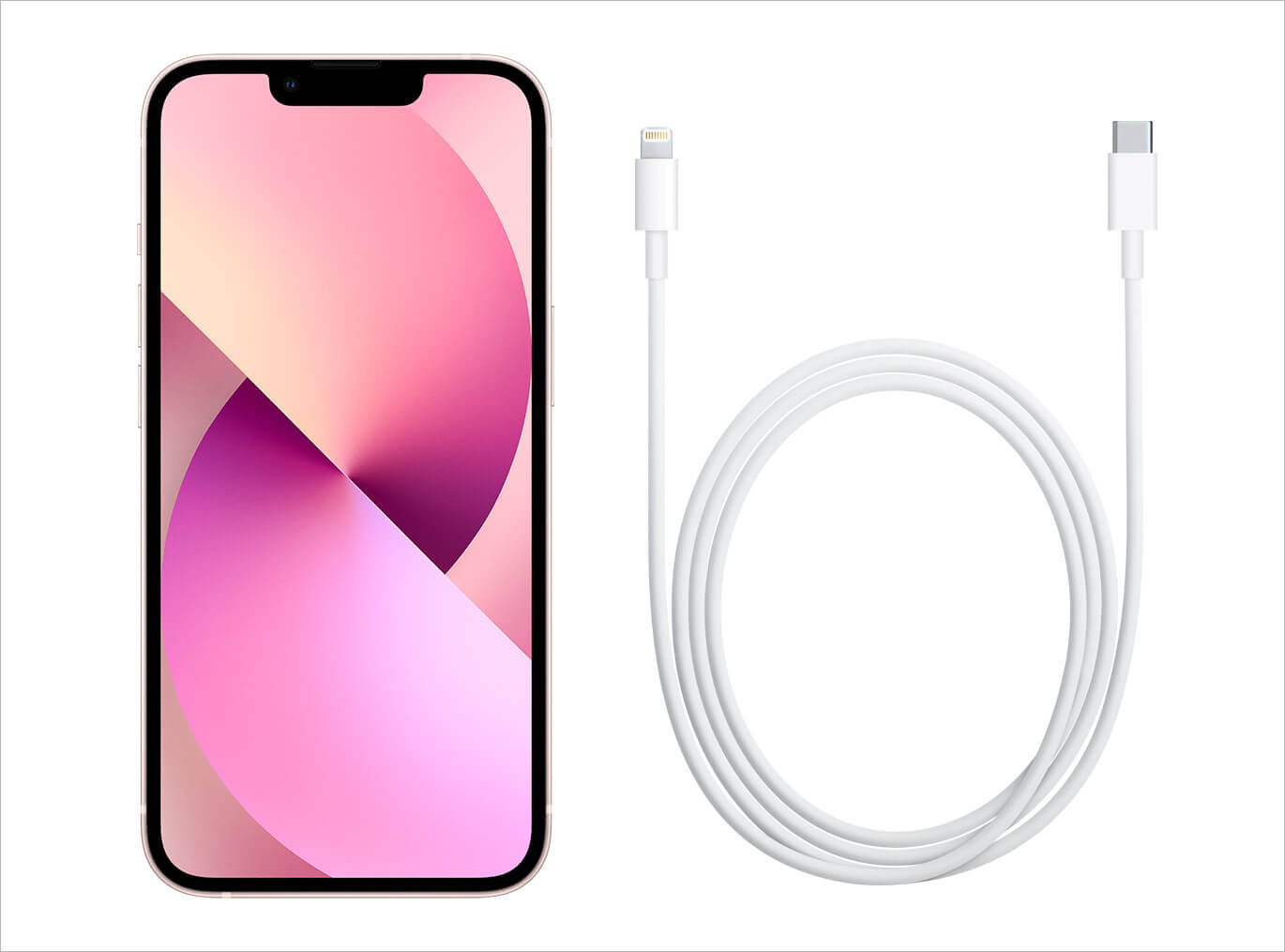 Why does the iPhone 13 have no charger?
Wondering why the iPhone 13 series doesn't come with a wall charger? Well, it's completely normal to think why the iPhone 13 is sold without a charger despite having premium pricing.
Apparently, Apple is excluding traditional accessories from iPhone packaging in an effort to cut down on e-waste. The removal of the charging brick and EarPods also makes the iPhone box noticeably smaller in size. The smaller and lighter boxes further allow the company to ship 70 percent more boxes on a pallet. Apple reports that these changes combined will reduce annual carbon emissions by 2 million metric tons.
Multiple ways to charge your iPhone 13
How do I charge my iPhone 13? While Apple encourages users to re-use their old USB-A to Lightning cables and power adapters to charge the iPhone. That said, charging an iPhone 13 can be a problem if it's your first iPhone or you don't already have a USB-C charger. In such a case, buying an official charger from Apple seems to be the only solution.
To help you out, we've compiled a list of various ways that you can use to charge your iPhone 13 mini, 13, 13 Pro, or 13 Pro Max.
Charge iPhone 13 with an old charger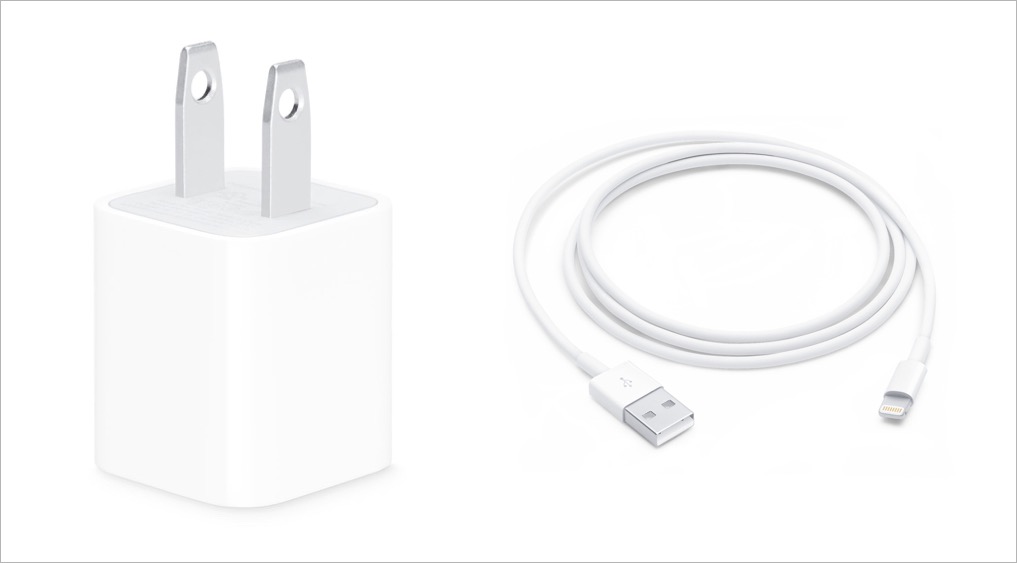 Like previous iPhones, the iPhone 13 features a Lightning port for charging. In case you have an old iPhone then you can use an existing Lightning to USB-A cable with the conventional USB-A power adapter to charge iPhone 13. And with a 5W USB charger, it will be better to charge the iPhone overnight since it takes significantly longer to fully charge the battery.
Besides, you can use third-party USB-C power adapters that support USB Power Delivery (USB-PD) and comply with Apple's safety standards.
Charge iPhone 13 with an iPad charger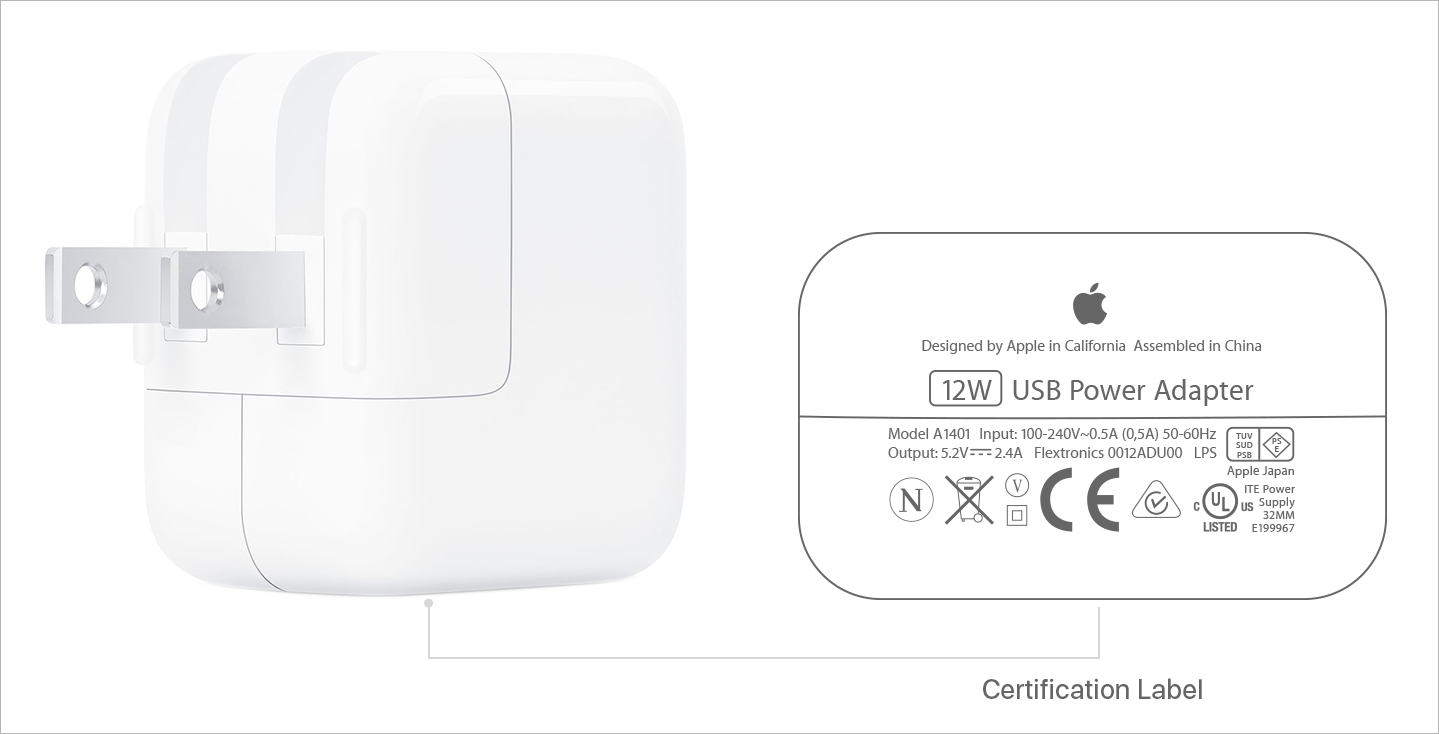 Depending on the model, iPads come with a 10W, 12W, 18W, and 20W power adapter in the box. Those who have an iPad can use their iPad charger to juice up the iPhone 13. That said, note that only the 18W and 20W iPad chargers support output via USB-C. Hence, your best bet would be to use either of them with the provided USB-C to Lightning cable.
Plug iPhone 13 into MacBook charger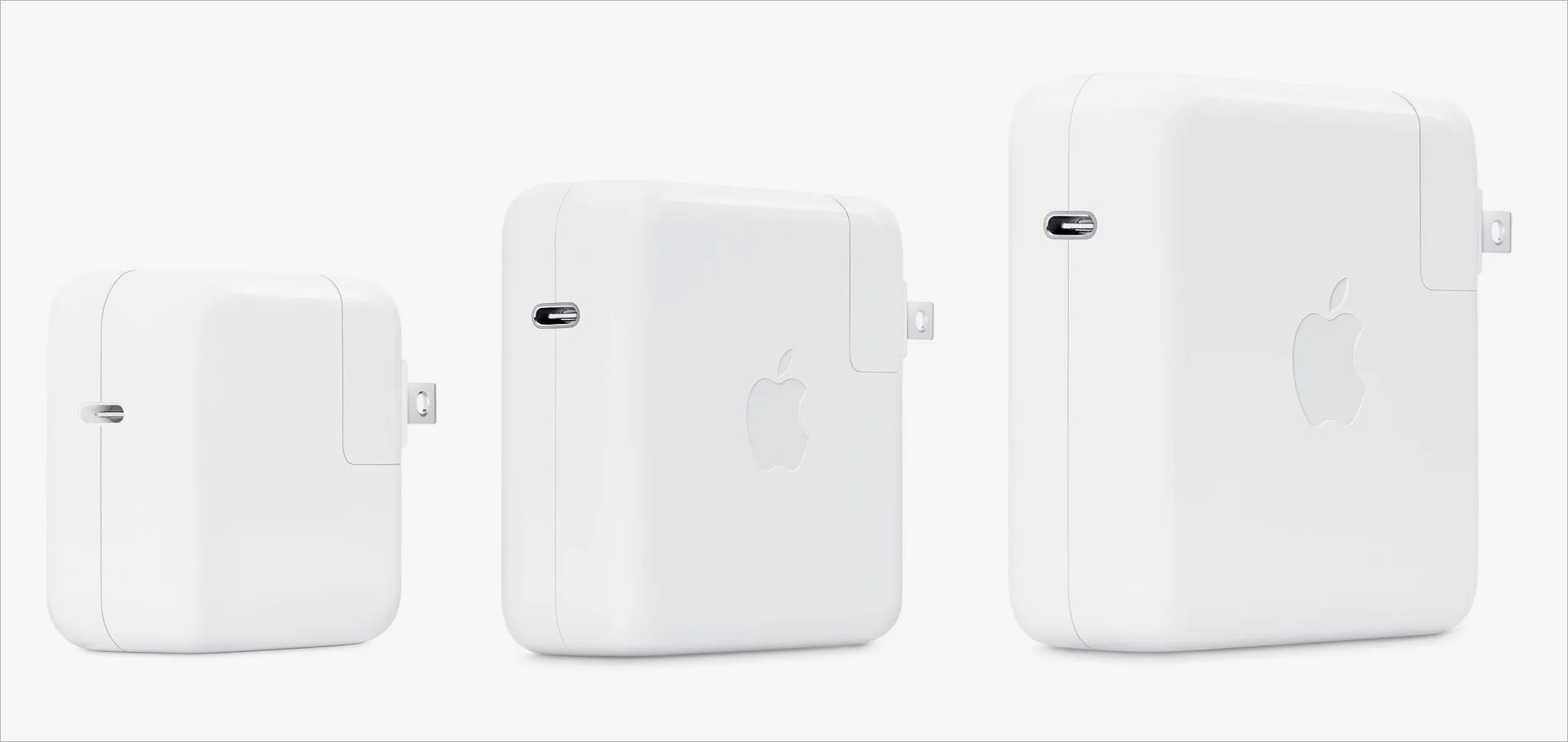 Do you have a MacBook Air or MacBook Pro that supports charging through a USB-C port? Then you can simply use your MacBook's USB-C power adapter if you don't mind changing cables every single time you need to charge your MacBook or iPhone.
USB-C power adapters for MacBooks come in 29W, 30W, 61W, 87W, and 96W. Above that using a MacBook charger ensures that your iPhone charges at the fastest speed, depending on its model.
While it may appear dangerous, it is entirely safe to use Apple's higher-wattage USB-C power adapters. That's because it is your iPhone or iPad that actually regulates the amount of power it can draw from the plugged charger.
Charge iPhone 13 through MacBook
Though this isn't a feasible way, you can charge iPhone 13 intermittently using a MacBook. What's good is that you can use the supplied Lightning to USB-C cable if you have a newer MacBook with USB-C ports. The only downside is that the charging speed would be relatively slower with this method.
Buy a new charging adapter
Sadly, if you don't have a compatible wired or wireless charger then it becomes necessary to purchase a power adapter. We suggest you get one of the official power adapters from Apple as they are fast, reliable, and efficient. Below are Apple's official USB-C adapters to charge iPhone 13 or iPhone 12 with a USB-C cable that comes out of the box.
NOTE: You need a 20W or higher power adapter to fast charge your iPhone 13. Though all these adapters with work irrespective of the iPhone 13 model, consider buying a high-watt charger if your iPhone supports higher charging speeds.
Apple 20W USB-C Power Adapter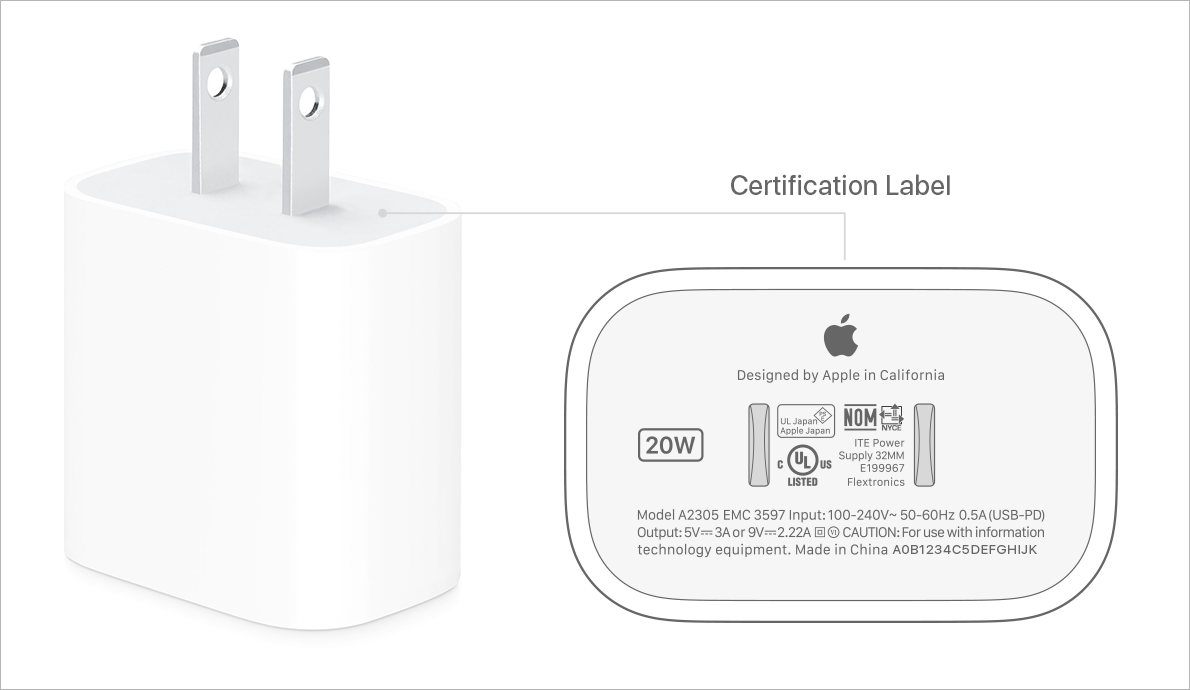 The 20W USB-C charger costs $19 (1900 INR) and supports fast charging. It is best to use it with the standard iPhone 13 and iPhone 13 mini as both of them support fast charging up to 20W. In addition to the iPhone 13 series, you can use it with other iPhones, iPad, iPad mini, iPad Air, iPad Pro, and AirPods.
As per Apple, the 20W power brick can fast charge a drained iPhone battery up to 50 percent in around 30 minutes.
Apple 30W USB-C Power Adapter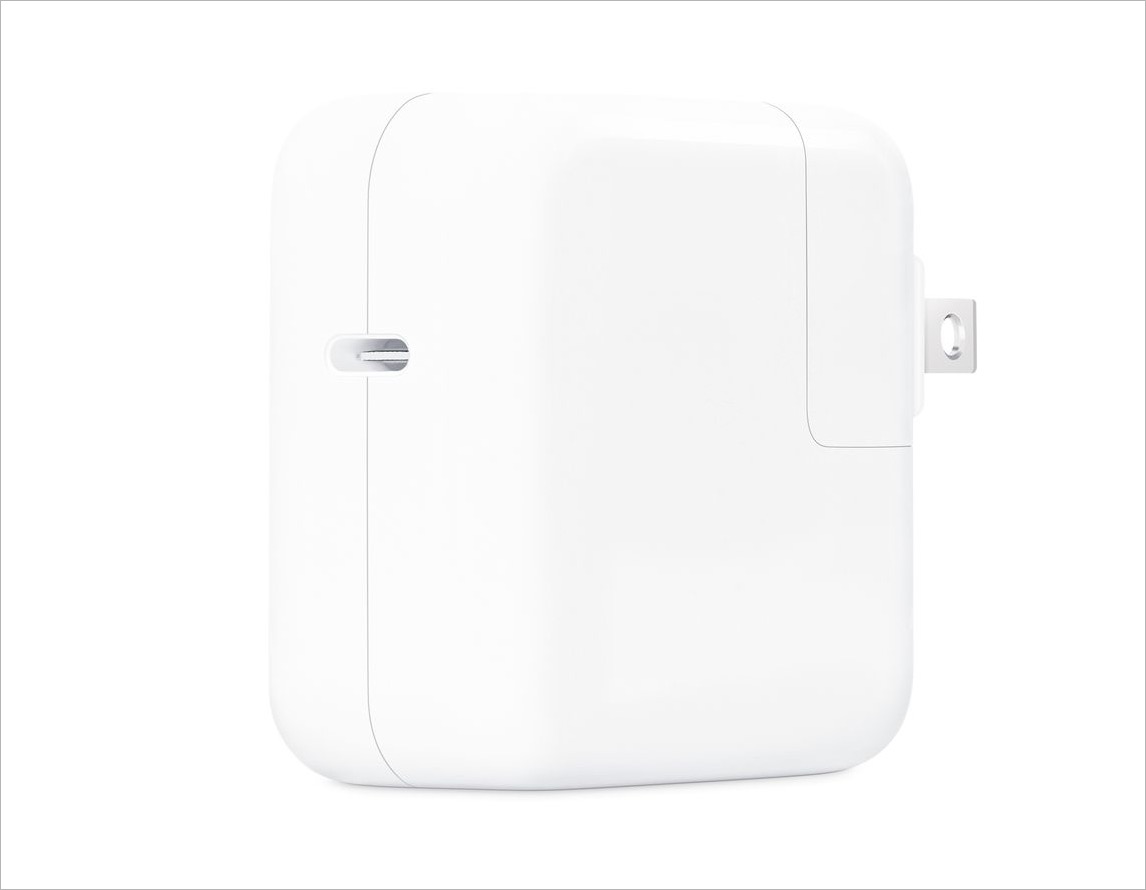 The 30W USB-C charger costs $39 (3800 INR) and it is the same charging brick that Apple ships with its new MacBook Air.
According to a test done by ChargerLAB, the iPhone 13 Pro Max can charge faster up to 27W speed when plugged into a 30W charger. Whereas its predecessor, the iPhone 12 Pro Max caps the maximum charging speed at 22 watts with a similar adapter. Hence, it's best to get a 30W charger and take advantage of fast charging speeds to rapidly fill the massive battery on 13 Pro Max.
Meanwhile, the iPhone 13 Pro achieves a maximum charging speed of 23W as per ChargerLAB. So, you can either use a 20W or 30W brick with the 13 Pro.
It is worth noting that the 13 Pro Max won't charge at peak 27W power during the entire charging cycle. That's because Apple gradually slows down the charging speed once the battery reaches 50% charge to prevent overheating.
Charge iPhone 13 wirelessly with a MagSafe charger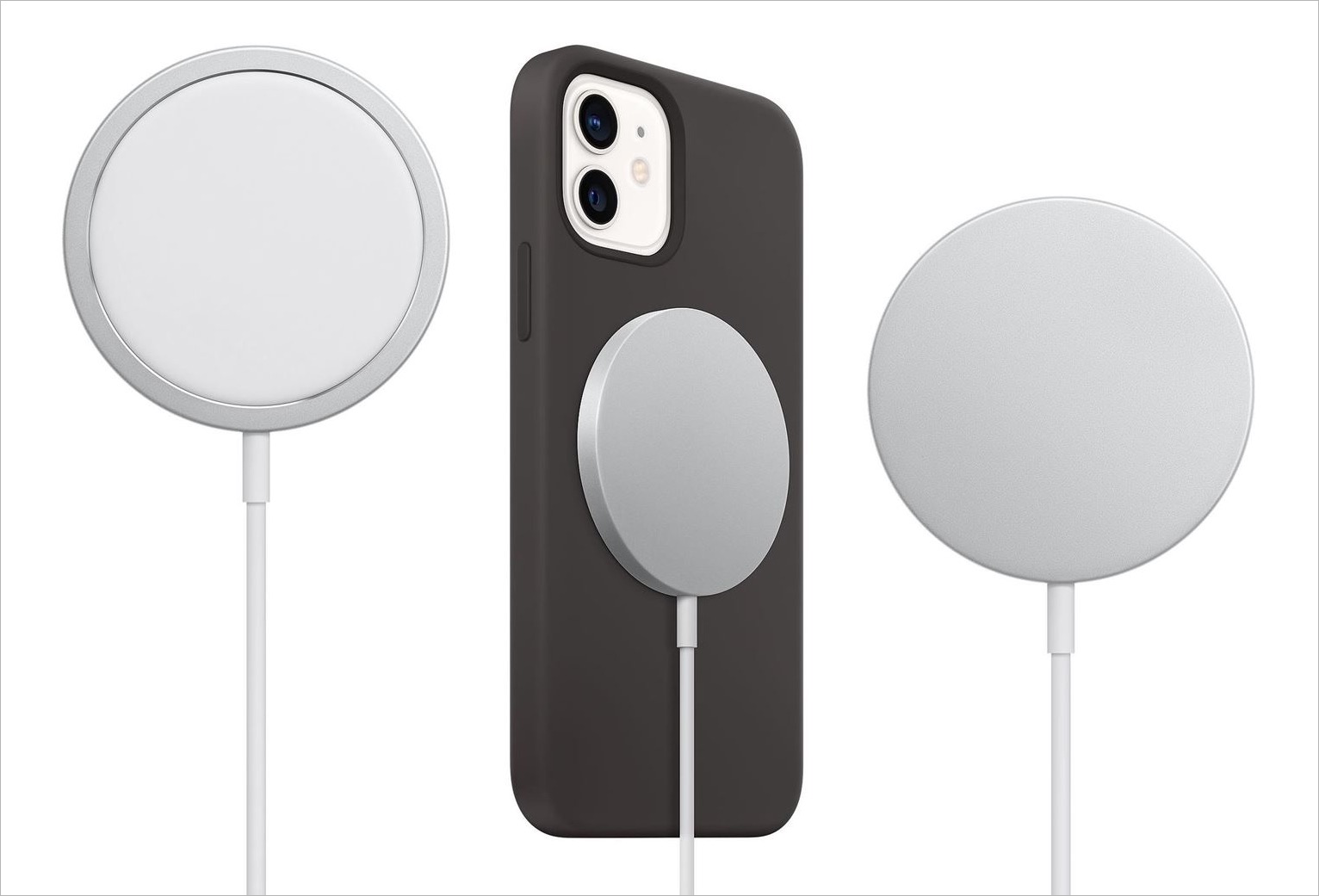 If you like to charge your iPhone 13 without cable then get yourself a MagSafe charger that costs $39 (4500 INR). The MagSafe magnetic charger perfectly snaps to the back of the iPhone 13, 13 Pro, and iPhone 12. The only caveat with the MagSafe wireless charger is that it limits faster wireless charging up to 15W.
Note that the MagSafe charger comes with an integrated USB-C cable. Therefore, you need to club it with a compatible USB-C adapter to get your wireless charging dock working.
Use a Qi wireless charger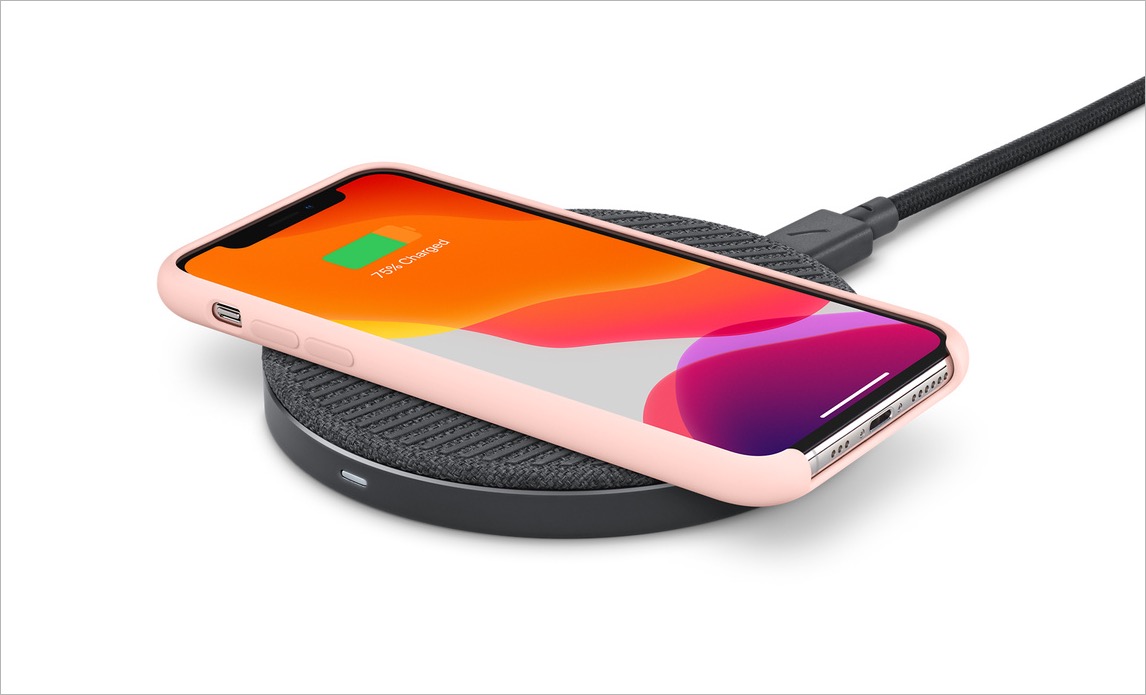 You can use an existing Qi-certified wireless charger or charging pad to wirelessly charge your iPhone 13 with speeds up to 7.5 watts. A lot of these chargers are available from brands such as Mophie, Belkin, Otterbox, and even at Apple stores.
Besides slow charging speed, the downside of Qi chargers is that the charging speed can drop if your iPhone has a thick case.
Use MagSafe Battery Pack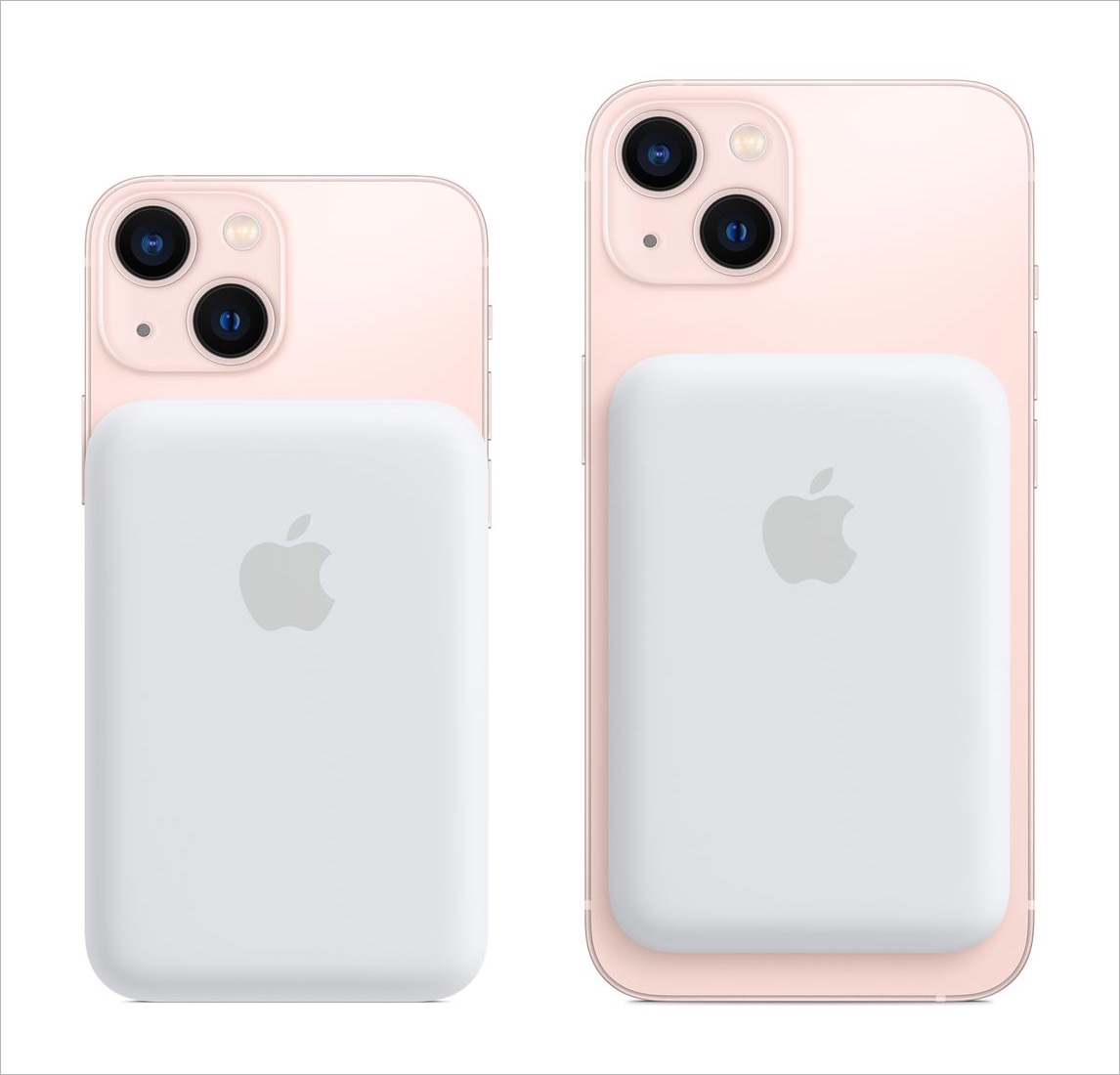 Apple's official MagSafe Battery Pack comes at a premium price of $99 (10900 INR) and it works like a wireless power bank. The MagSafe battery starts charging the iPhone automatically as you snap it on the back of your iPhone. Similar to Apple's 5W charger, the battery pack charges the iPhone at 5W when on the go.
When plugged into a 20W or higher power adapter, the battery pack can simultaneously charge the iPhone at max 15W via passthrough charging.
MagSafe Battery Pack comes in handy as you can easily carry it in your pocket or bag on an adventurous trip. Alternatively, a power bank with PD charging would be a better and cheaper solution.
RELATED: