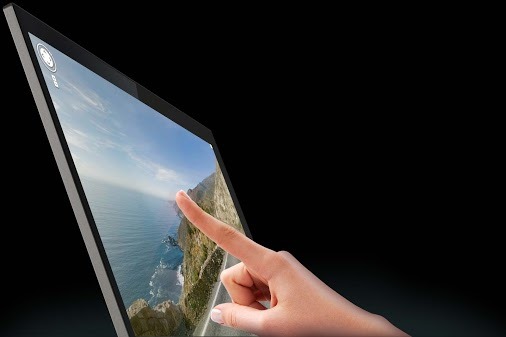 The Chromebook Pixel by Google is a beautiful and ultra-high-resolution laptop, featuring a smooth multi-touch screen and 4.3 million pixels packed in a 12.85" display with a screen resolution of 2560 x 1700 at 239 PPI, each invisible to the unaided eye.
Besides the premium design and hardware of Chromebook, the beauty certainly lies within its highest pixel density display and smart touch screen with gesture controls such as tap, pinch to zoom, swipe, etc.
However, for most users, and especially developers, the touch input may not be the most convenient option who rather quickly perform actions using the keyboard and touchpad.
Perhaps, if you're looking for a way to completely turn off the touch screen on Chromebook Pixel, then it's possible.
To do so, simply go to chrome://flags and set the "Touch Events" flag to "Disabled".
Though disabling this function won't really save battery but it should come in handy if you are not comfortable with touch screens or have kids fond of vivid displays. 🙂
TIP: To adjust the backlit keyboard on Chromebook Pixel, use the combination of the 'Alt' key and screen brightness hotkeys at the top of the keyboard.
Also, visit here for some tips on using the touchscreen on your Chromebook Pixel.
Tip via: François Beaufort (Google+)