Back in July, I purchased HTC One and registered to receive a $25 Google Play credit as a part of a promotion by HTC for new HTC One customers. I was lucky to get my free $25 Google Play Store credit code today, after a wait of one and half months as HTC was running short of codes due to high demand. Now there is one limitation with Google Play gift cards, that they are only available for residents of the USA. Hence, if you try to redeem the code outside the US then you'll see the message "Gift cards are not available in your location".
Perhaps, if you have a gift card or free credit code for Google Play that you'd like to use outside of the United States (US) like say in India, then there is a very easy workaround that doesn't require using any proxy or VPN. Visit https://wallet.google.com and sign in with the Google account for which you wish to redeem the gift card.
If you've already specified an address in your account, then open Settings (gear icon), and edit the Home address. In address, you need to input a valid US address. You can use your relative's address living in US or Google HQ address itself as shown. 😉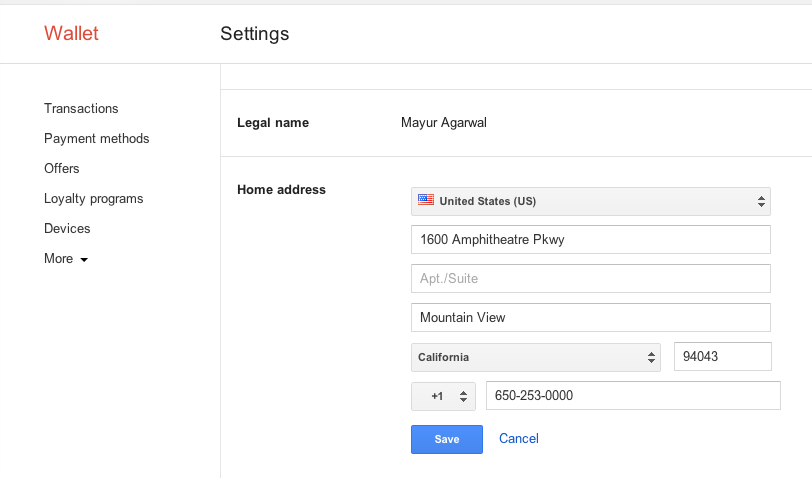 Those who haven't specified an address earlier would be shown this page. Select 'US' and enter the US Zipcode to proceed.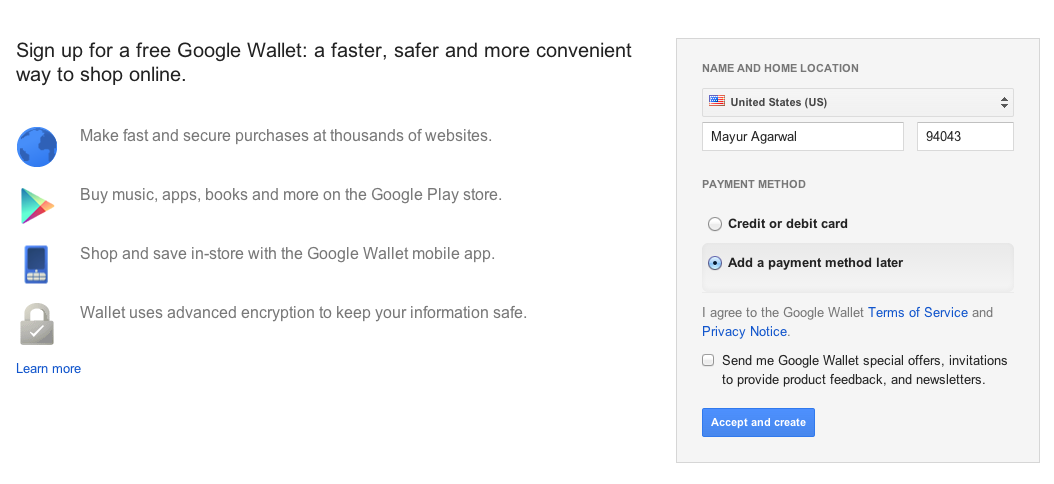 After updating the address, visit the redeem page https://play.google.com/redeem and you should see the "Redeem your code" webpage with a field to input the code and redeem it.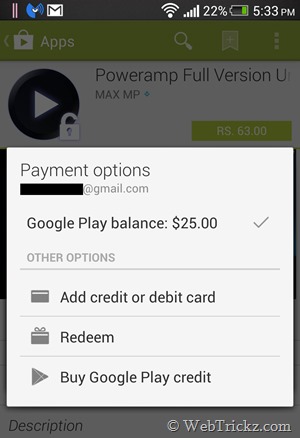 NOTE: After redeeming, your home country (United States) cannot be changed if you have any Google Play balance remaining in your wallet. No expiration dates apply to the gift card.
You can later check the Google Play balance by visiting the redeem page or from the Payment methods tab in your Google Wallet account.